Is lo-fi the new hi-fi? Whatever your opinion there's something about downgraded, bit-reduced sounds that can really help your tracks stand out. Gary Hiebner explores bit crushing in Ableton Live.
Forse avete già usato Abletons Bitcrusher effetti Redux erosione e il downgrade e degradare il materiale audio, ma hai usato in un modo creativo per creare sezioni ripartizione nelle tue produzioni? Ill vi mostrerà come è possibile utilizzare questi bitcrushers in combinazione con l'automazione per creare sezioni composizione.

Fase 1 Aggiungi The Redux
Per iniziare, ho aperto un progetto di Ableton mio. Voglio aggiungere una sezione di rottura dopo il secondo ritornello. Im andando a estendere la sezione Chorus. In questa sezione estesa che sto per automatizzare alcuni dei parametri degli effetti su un Redux plug-in.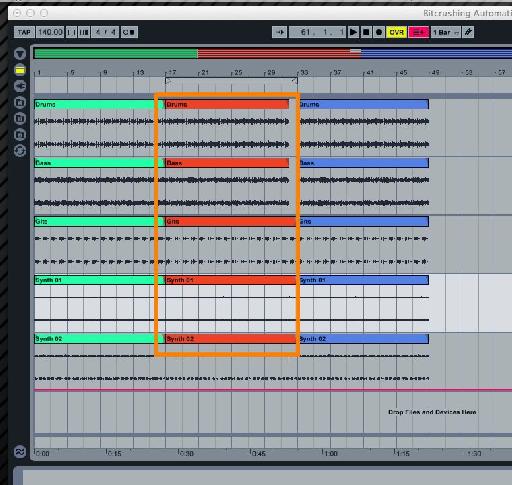 Ill essere l'aggiunta di effetti di elaborazione per la traccia Master. Aggiungere il Redux plug-in per la traccia master. Riproduzione di tenere traccia, e iniziare a modificare la riduzione Bit e Downsample parametri, e vedere che effetto ha sul vostro audio.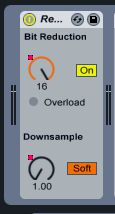 Fase 2 Automatizza La Downsample
Io preferisco l'impostazione del Ricampionare soft rispetto al default rigido quando l'effetto viene lanciato. Lasciare la riduzione di bit fissato a 16, in quanto è il Downsample che voglio automatizzare. Assicurarsi di essere nella Vista Arrangiamento (Vedi
Fase 3 Automatizzare la riduzione della Bit
È possibile ottenere un maggiore effetto degradante, automatizzando la riduzione Bit pure. In primo luogo consentire la riduzione Bit, attivando la casella Off a On. Quindi per visualizzare il parametro Bit Reduction, modificare o sul plug-in per visualizzare nella Vista Arrangiamento, o scegliendo Redux
Ora disegnate in qualche automatismo nel corso del guasto. Questa volta disegnare in una riduzione sulla corsia di bit di profondità di automazione.
Prendere un ascoltare la riduzione di bit e modificarlo se ci sono tutte le sezioni che possono suonare più liscia.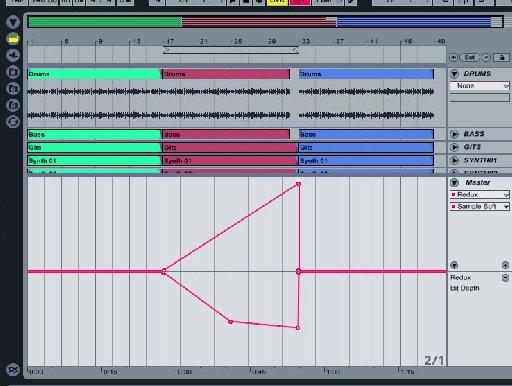 [Audio id = "18364"]
Fase 4 Prova L'erosione
Sono anche un fan del Erosione plug-in. Aggiungere questo dopo il Redux. Im intenzione di lasciare insieme erosione ai suoi parametri di default quando viene lanciato. Voglio automatizzare il parametro Amount, e questo dovrà lavorare con l'onda sinusoidale come sorgente d'onda.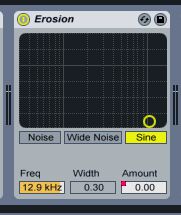 Come abbiamo fatto prima, modificare il valore del parametro Amount in modo che si può vedere questa corsia nella Vista Arrangiamento. Ora disegnate in un aumento di questo parametro nel corso del guasto. Questo rumore Sine ulteriormente degradare l'audio.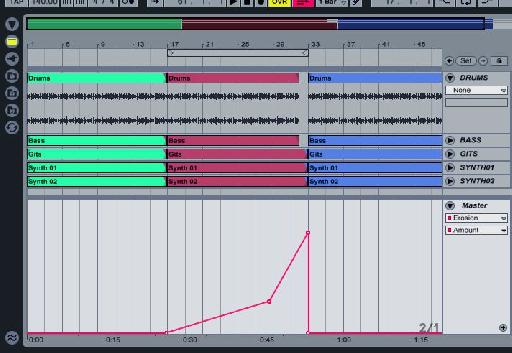 [Audio id = "18363"]

Passo 5 Even Better, aggiungere un po 'di riverbero
Una volta che si è soddisfatti con la riduzione di bit, consente di aggiungere un po 'di altre lavorazioni per migliorare ulteriormente l'effetto. Trovo riverberi lungo automatizzati può davvero aggiungere a questo. Aggiungere il riverbero plug-in. Ho un lungo tempo di decadimento di 1,84 secondi. Impostare il Dry / Wet a 0%. Aumentare questo parametro nel corso del guasto. Ascoltate come questo aumenta l'effetto.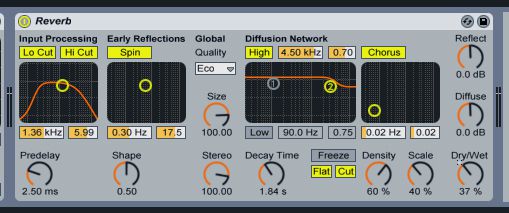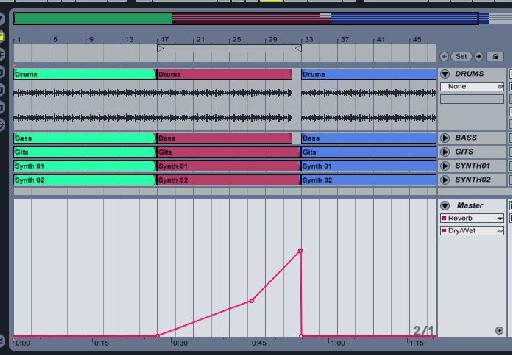 [Audio id = "18365"]
Una ultima cosa che voglio fare è lasciar cadere il volume master leggermente per tutta la durata del guasto. Poi, quando colpisce la sezione successiva, il volume tornerà al volume originale, facendolo apparire più forte quando entra in azione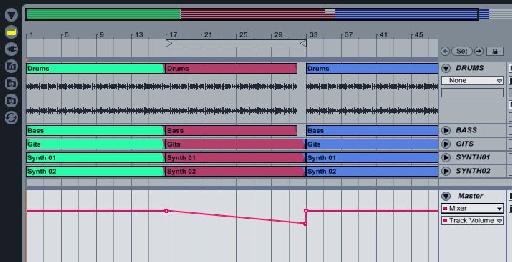 [Audio id = "18368"]
In questo articolo ho applicato la riduzione di bit alla traccia master di dimostrare il suo effetto, ma si potrebbe applicare la stessa procedura per le singole tracce in modo che alcuni elementi di ottenere degradato, mentre le altre tracce restano allo stato naturale. Questo dipenderà dalla vostra pista, ma solo tenere a mente che è possibile applicare il trattamento in diversi modi, non solo sulla traccia master.
Conclusione
Bitcrushing è un ottimo modo per aggiungere al vostro arrangiamenti attraverso l'automazione in un corso del tempo in Ableton. Trovo che questo, combinato con gli effetti di elaborazione altri può davvero spingere la parte posteriore traccia nel mix, e quindi è possibile portare l'intera operazione torna alla ribalta quando calci indietro in Questi effetti dinamici possono davvero creare interesse per le vostre produzioni. Prova fuori nel progetto Ableton prossimo.
Per ulteriori suggerimenti e tecniche su Ableton dare un'occhiata alle seguenti esercitazioni: