Artificial Noise Key Control Maps Desired Key & Scale To Synths & MIDI Controllers
Imagine being able to map the musical scale and key to the white keys of your MIDI controller or MIDI synthesizer. Key Control is a handy box from Artificial Noise that allows you to do just that.
For hardware-only musicians and producers this MIDI device from Artificial Noise is pretty cool indeed. Imagine being able to set your MIDI controller or synthesizer to a key and scale of your choice... that's what Key Control does.
Here's the video, photos and more info from the good folk at Artificial Noise:
Artificial Noise is excited to announce, Key Control a MIDI device that maps your keyboard controller or synthesizer to a chosen Key and Scale. The white keys will play all the notes in the desired Key & Scale (removing all unused notes), while the black keys will play chords within the Key & Scale. Choose between 11 scales and all 12 keys.
Simply hook up the Key Control between your keyboard controller and your desired MIDI destination (computer, synthesizer, sequencer, etc) via standard 5-Pin MIDI DIN cables. Or put your synthesizer in "Local OFF" mode and send the MIDI out from your synth through the Key Control and back into the synth, to always play 'in key.'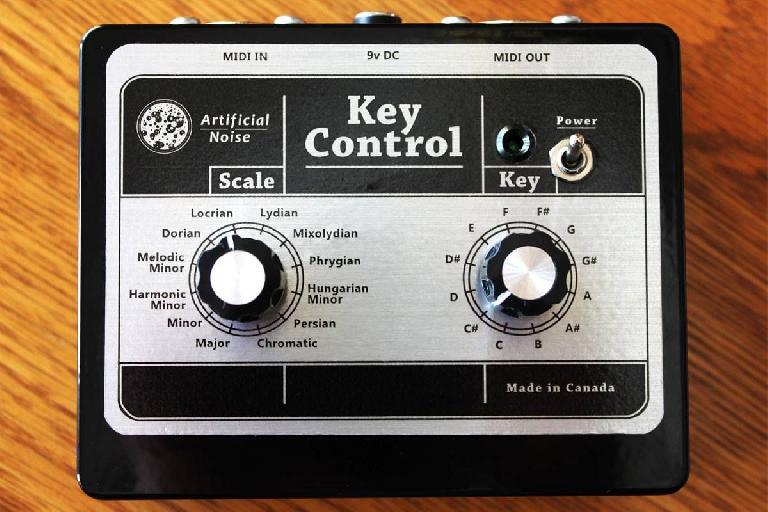 With a fast and easy 2 knob interface, you can quickly dial in one of a possible 132 possible key and scale combinations and get down to making music fast and with no fuss.
In "Chromatic" mode, 127 MIDI notes are passed through unchanged, while the "Key" knob will transpose the incoming MIDI notes up to 11 semi-tones.
MIDI notes are changed depending on the Key & Scale chosen, but all other MIDI data passes through unchanged, with low latency and fast operation.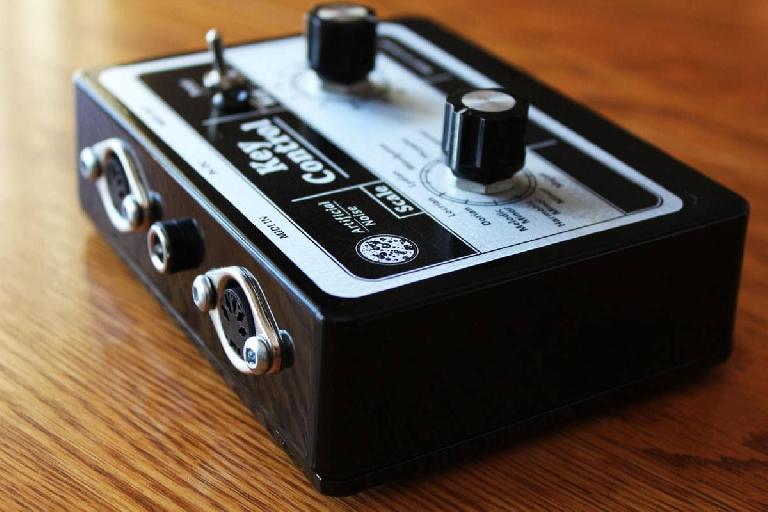 Great for musicians just starting out or for bands & songwriters who would like to add some keys to their songs. Compact but tough aluminum case. Ships with 9v power supply.
PRE-SALE PRICE: $199 USD + Shipping. Pre-sale price for a limited time.