Small boutique synth makers, Schmidt, are coming out with a new version of their 8-voice polyphonic Schmit synthesizer. It's all white and we're waiting to confirm further details.
The good people at MatrixSynth noted a white version of the polyphonic, 8-voice Schmidt synthesizer is coming very soon. Back in March 2016 we reported that EMC were running their final 25-synth run of the Schmidt.
We don't know for certain whether it'll be the same spec as the original, but the full details are rumored to be released later next week.
Schmidt synths are hand-made in small quantities, and sold directly through EMC and a handful of selected dealers. So, you'll need to visit the Schmidt site below to take this tot he next level!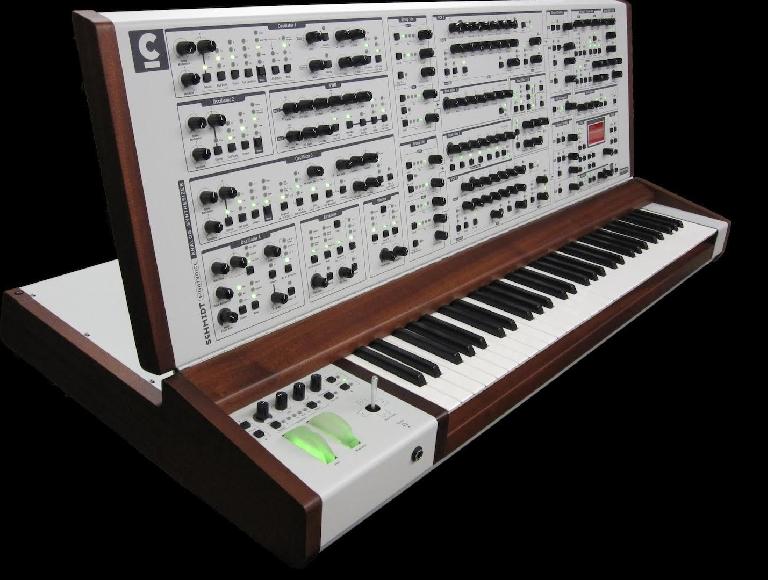 Features of original Schmidt 8-Voice Synthesizer
eight-voice polyphonic, true analog synthesizer with digital control and preset memories
discrete sound generation circuitry (no integrated oscillator / filter circuits on one single chip)
You want Schmidt to sound like an entire orchestra? Have a go at Schmidt's eight-part multimode. Simply select the desired preset sound, voice allocation, keyboard mapping, MIDI channel, controller-assignment, tuning, volume, panning, and output routing for each multimode part in an easy-to-survey LCD screen. Enjoy sounds as complex and dynamic as you never would have expected from one single instrument.
separate audio outputs for each voice, plus summing outputs and headphone out
1,028 single sound presets
256 multi sound presets
61 keys, semi-weighted, with velocity and aftertouch
sophisticated glide/portamento capabilities
several realtime modifiers fully programmable per preset (modwheel, stick controller, keyboard-aftertouch, four foot switches, four expression pedals)
complete MIDI implementation, MIDI via USB port and DIN sockets
all sound programming functions with dedicated frontpanel controls and switches
precise information on parameter names and current values via large LC-display
multi-color LEDs
control panel with adjustable angle
internal universal power supply
flightcase included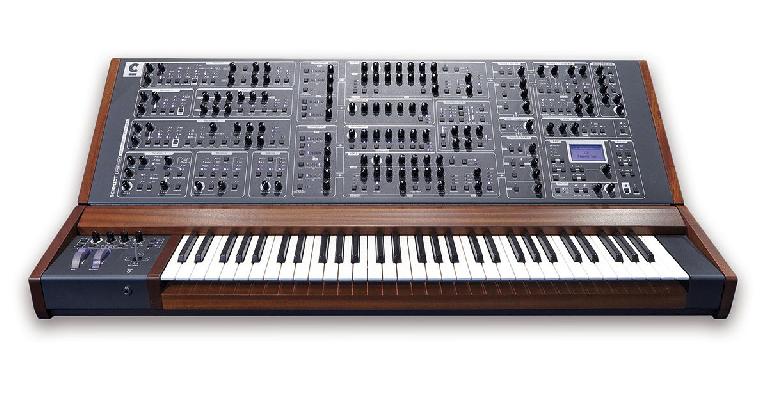 [courses_slider]