If you've ever dreamed of having a real analog tape delay as part of your eurorack modular synthesizer system that can be controlled by CV... well, T-Rex Effect's Replicator is real and for you.
OK. So, Landscape's HC-TT that scratches cassette tapes like vinyl is obviously popular - and rightly so. And it can't be compared to the T-Rex Effects Replicator (which we featured just over one month back).
We caught this video by Celldweller who is seriously impressed by the Replicator which can be modulated by CV and interfaces perfectly with eurorack modular synthesizers.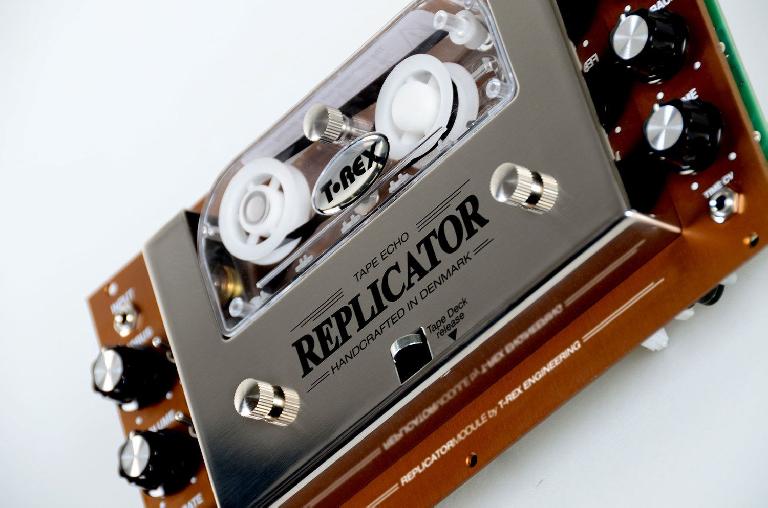 Here is the video of replicator in action from Celldweller's Facebook page:
The T-Rex Effects Replicator #eurorack module is amazing. Real tape delay that can be modulated by #cv. Demo vid coming in January! //_^) #modular #modularbeats #tape #delay #studio #production
Main Features of T-Rex Replicator
All analog echos and signal path

Delay time controlled by a digitally controlled motor

Three echo modes, modulation of the echo and tap tempo

CV inputs for controlling time/feedback – get super spacious, yet ultra cool sounds

Kill-dry switch for parallel processing (mixer)

Housed in a compact Eurorack module (44HP)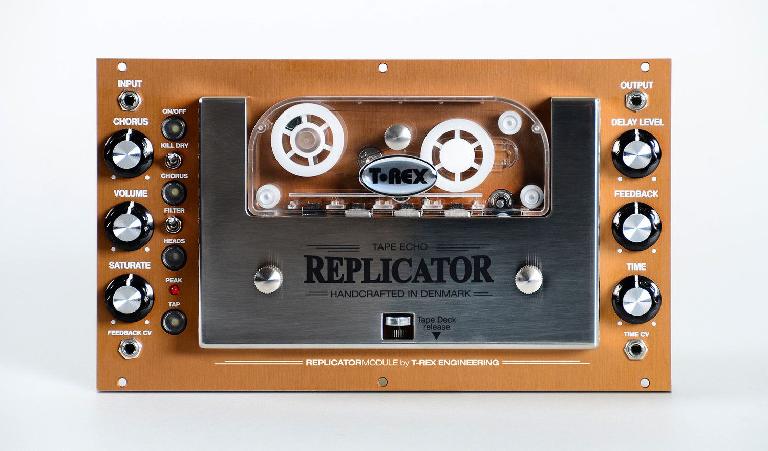 [courses_slider]