If you need a MIDI interface with 4 MIDI outs that is class compliant, USB powered and sturdy, this new box from Gibbon Digital won't break the bank.
What's the most common protocol used when connecting up hardware synths, drum machines, sequencers and even controllers to your DAW computers or Android or iOS mobile devices? No prizes for the correct answer... MIDI, of course.
Gibbon Digital have announced a UBS-powered 4x MIDI interface with MIDI Thru that needs no drivers whether you're rocking a Mac, Windows PC, Linux, Android or iOS device. And you'll be happy to know it's available to pre-order for just $59.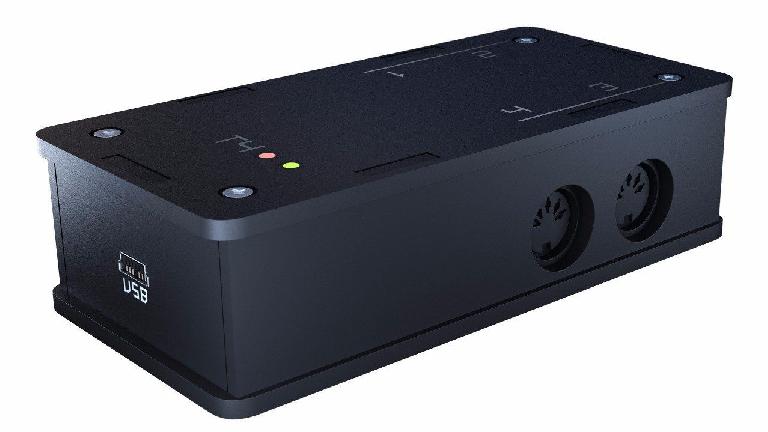 Here's what they tell us about the new T4:
The T4 is a next generation MIDI interface with MIDI thru functionality. Because it is class compliant there's no need for drivers. It works on Windows, OSX, Android, iOS and Linux.
The T4 is available as a pre-order. The first units will ship early August.
Main features
Class Compliant USB
4x MIDI out
Compact and sturdy design (11x5x3.5cm)
MIDI thru functionality
Low power draw
USB powered