We don't know yet whether there is any need to be excited or concerned about this, but Juno Records may have let the Elektron Octatrack MKII out of the bag...
IMPORTANT:
The day after this article was published Elektron officially announced the upcoming Octatrack MKII. Full details here: https://ask.audio/articles/elektron-announces-octatrack-mkii
Please file this one under potential rumor / retailer error. We DON'T want to panic anyone or put off recent Digitakt customers... but, some people have spotted a listing on Juno Records for an Octatrack MKII.
"What?" "Why?" "But I just bought a Digitakt..." These are all responses we'd expect to hear and please dear reader, we can't confirm or deny the existence or not of an Elektron Octatrack 2.
Juno Records have the name as "Elektron Octatrack DPS1 MKII Dynamic Performance Sampler" and classifed as "forthcoming" with a price of £1,279 GBP.
The functionality of the Octatrack goes beyond the very cool and capable Digitakt. But it's also around twice the price and doesn't feature the very cool high-res display of the Digitakt, the analog filter, Overbridge compatability, etc. A version 2 of this sampler could also increase the RAM size, feature more outputs, more effects, MIDI over USB, audio over USB, a redesigned and more accessible workflow for certain functions...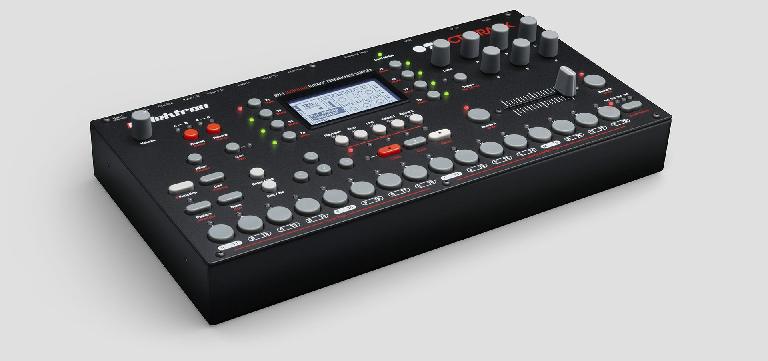 [courses_slider]
The list is purely speculative of course and there's no images or further info we can find about an Octatrack MKII. Perhaps Juno Records have made a mistake, or if they haven't, it's an unintentional and unfortunate leak...
If we hear anything more concrete we'll let you know here at AskAudio.
Editor's Note: The day after this article was published Elektron officially announced the upcoming Octatrack MKII. Full details here: https://ask.audio/articles/elektron-announces-octatrack-mkii