This looks almost too good to be true. But, we're calling these shots of a prototype of a Korg ARP Odyssey FS (full-sized keys) real. The big question is whether this synth will go into production...
If you've already bought a Korg ARP Odyssey and have reservations over its mini keys it's either time to rejoice or feel hard done by. These pictures courtesy of a reddit user who spotted them on Facebook and posted on the Gearslutz forums where some members found additional pictures on Twitter suggest Korg have something new coming soon.
Earlier this year we happened upon a happy rumor of an ARP Odyssey desktop module which was announced 2 days later. So, we're hoping this prototype of a full-sized keys version of the ARP Odyssey follows in the same vein. Keep your fingers crossed!
Here's some photos of the Korg ARP Odyssey FS prototype: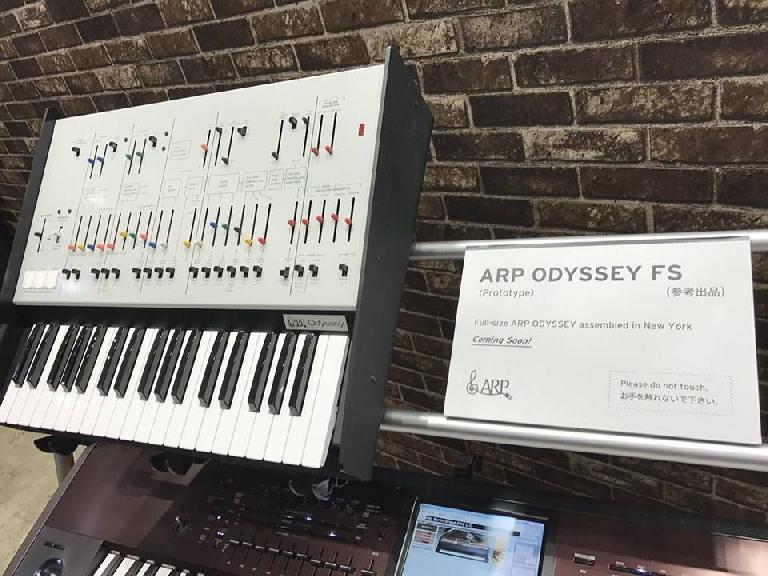 This is unofficial news. There's been no word from Korg yet to confirm or deny the production of the Korg ARP Odyssey FS. But one thing we're feeling after the slew of new synth releases from Korg this year is that they probably aren't finished with reissues of the ARP line of synths just yet!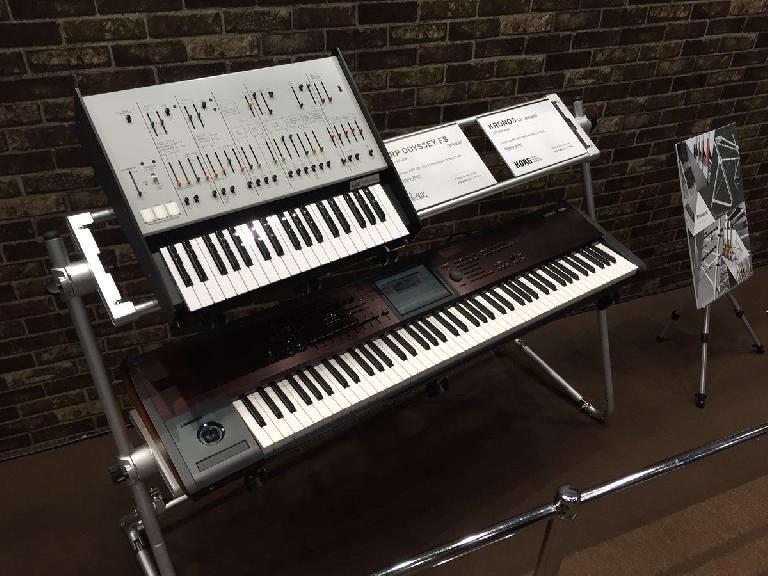 [courses_slider]
It does look like the ARP Odyssey FS has MIDI In, but not MIDI Out. However, it does have CV, Gate and Trig In & Out: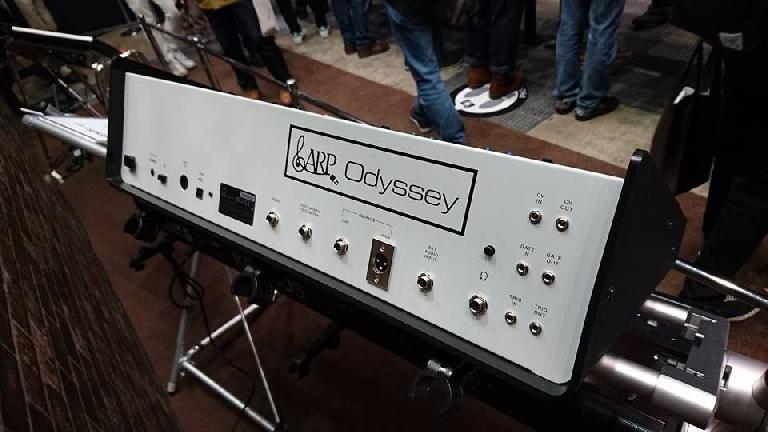 We're wondering what this duophonic analog synthesizer with full-sized keys would retail at. Considering the Korg ARP Odyssey can be found for $800 we'd hope the FS version would be just a couple of hundred more (street price).
Like you we'll have to wait and see! As soon as we know more you can be sure we'll announce it on AskAudio.
But, to temper any expectations, remember these are photos of a prototype that may, or may not, make it into production...