Fascinated by portable synthesizers? The Tiny-TS is a DIY digital hardware synth the size of a credit card with a one octave captive keyboard! And it's now available to buy on Kickstarter.
Do you recall the recent announcement by Jan Ostman for Tiny-TS, a credit card sized synthesiser that, surprisingly also features a capactive keyboard? Yes, it sounded to some like a gimmick. In fact at the time there were no photos just CAD pictures to peruse.
Well, for all of you who enjoy DIY, small synths, open-source and a captive touch keyboard, the Tiny-TS synthesizer can now be seen, listened to and supported. Yes, Tiny-TS is now on Kickstarter. At the time of writing it has almost reached 50% of its goal with 26 days to go.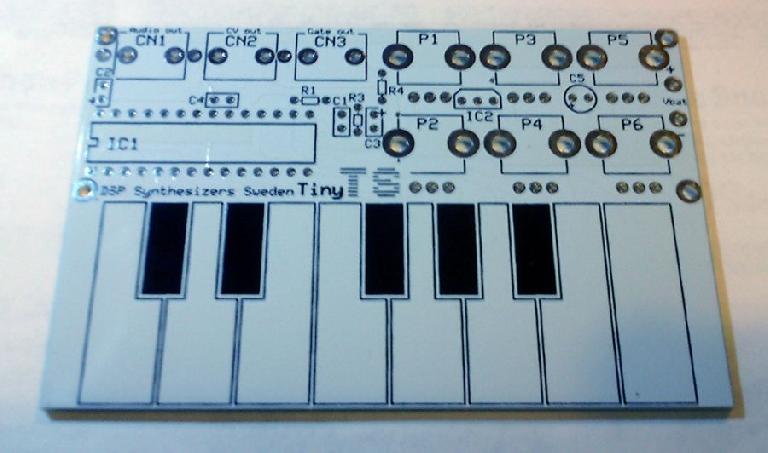 And Tiny-TS sounds surprisingly decent considering its diminuitive size. Check out the videos below to hear what Tiny-TS is capable of:
For the ridiculously small sum of 160 SEK (Swedish Krona), aprox. $17.40 USD you can grab the PCB and get hands on with the code yourself. Next up is PCB & Chip for 240 SEK ($26 USD), and 400 SEK ($43.50) for the full kit with all the parts, but building required. And finally, if you just want to play it and let Jan build it for you that'll be 500 SEK ($54.40).
Now, let's put in context how small Tiny TS really is. We're talking credit card sized (100x65mm) with a fully open-sourced synthesizer with a 1-octave capacitive touch keyboard. Now its height might preclude you from fitting it snuggly in your wallet with your own credit cards (there's connections on this machine that are kind of mind blowing for the price! "It has Audio/CV/Gate outputs and 6 synth parameter dials. The CV's output 1V/oct and Gate from the keyboard."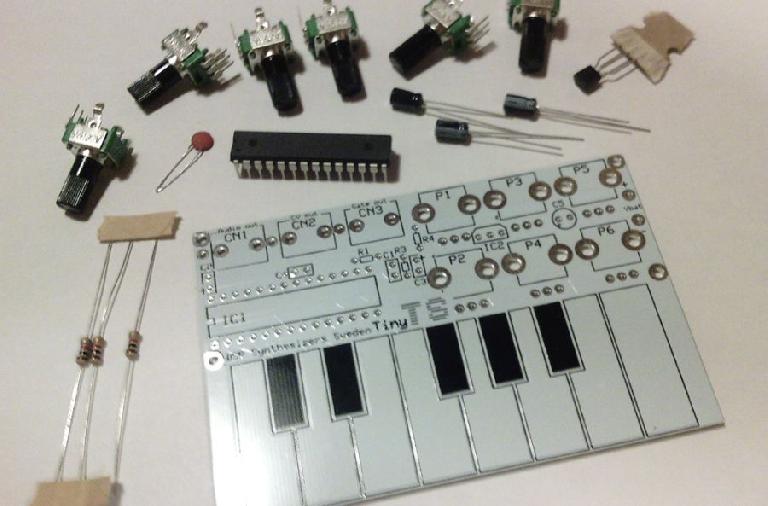 And here's what Jan Ostman says about its capabilities as a sound generation machine:
"The synthesizer parameter knobs includes: DCO: Coarse pitch and Double. The CV out follows the keyboard and coarse pitch. DCF: Filter peak and ENVmod. ENV: Attack and Release affecting amplitude."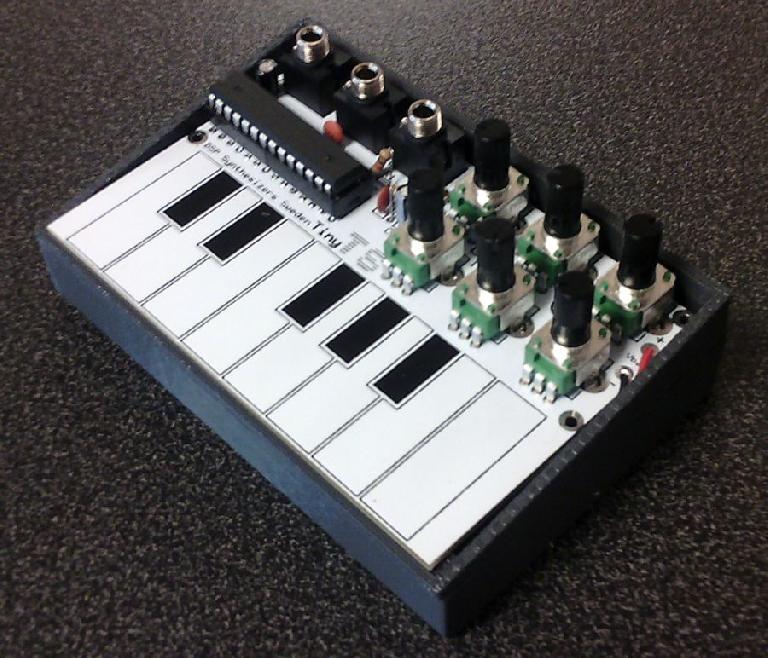 [courses_slider]
The synthesis method is "Resonant Peak Modeling". It modifies 2 sine waves to simulate a resonant low-pass filter. This is similar to FM synthesis.
"It runs from 6 – 12v (9v battery) but can run down to 3v as well but the CV 1v/oct output is dependent on a 5v supply to the chip."