The new XPRS speakers include Powersoft Class D amps which Pioneer tell us are efficient and help fill the room with natural sound.
Get the audience going with the XPRS Series of high-powered active speakers. The compact, portable, wooden enclosure XPRS Series combines Pioneer Pro Audio sound engineering heritage with the reliable, energy efficient power of Powersoft amps—to give you a versatile plug-and-play system that fills the room with a natural sound.
The XPRS Series comprises the XPRS15 and XPRS12 two-way full range speakers, and the XPRS215S dual 15-inch subwoofer. All three feature 15 mm birch plywood enclosures for a dynamic sound that works across all musical genres. The XPRS15/12 have a 15/12-inch ferrite LF driver, a 1.75-inch titanium diaphragm compression driver and Pioneer Pro Audio's 'AFAST technology' to deliver a clear, clean sound with a deep bass range. Or you can enhance your sound using the four EQ modes with built-in DSP.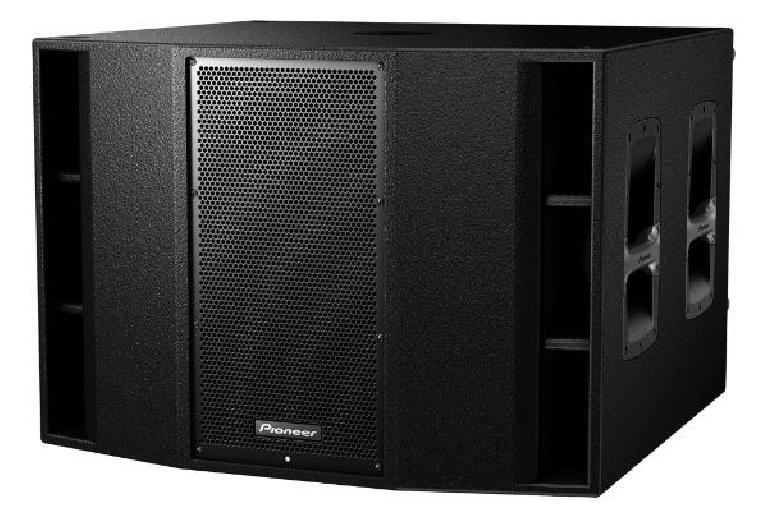 The wedge-shaped XPRS15/12 can be placed on the floor and used as a foldback monitor for stage performances, or you can pole-mount it and choose between a 0-degree and 7-degree tilt to suit your set-up.
The XPRS Series is available from May 2016, at SRPs of €1,299 for the XPRS12, €1,399 for the XPRS15, and €1,699 for the XPRS215S – all including VAT.
CORE FEATURES OF THE XPRS SERIES
15 mm birch plywood cabinets
Powersoft Class D amps with Power Factor Correction (PFC)
Auto-ranging power supply
Advanced speaker, power and amp protection features
Multiple inputs and outputs
KEY FEATURES OF THE XPRS15 AND XPRS12
15-inch/12-inch ferrite LF driver
1.75-inch titanium diaphragm compression driver
AFAST[i] acoustic tube for stronger low-mid frequencies
Four EQ modes: flat, neutral, speech and wedge
Rotatable horn
Wedge shape and polemount socket with tilt
KEY FEATURES OF THE XPRS215S
Two 15-inch ferrite LF drivers
Crossover switch (80 Hz, 100 Hz, 120 Hz or 150 Hz)
Phase switch