A glance at the Nozoid OCS-2 reveals a small, compact semi-modular digital synthesizer that looks lovely. After a few minutes listening to this synth in action you'll likely be even more impressed.
Sylvain Stoppani contacted us recently twith information about a new project he's been working on with Cyrille Henry called NOZOID. They've just announced their first hardware synthesizer and it's a humdinger!
Nozoid OCS-2 is built around an Arduino due. "The main board is "just" a very big shield for the Arduino. This helps reducing production costs and allows anyone to hack it." As the code is based on the Arduino environment, it's easy to update and modify and even the PCB allows for some hacking.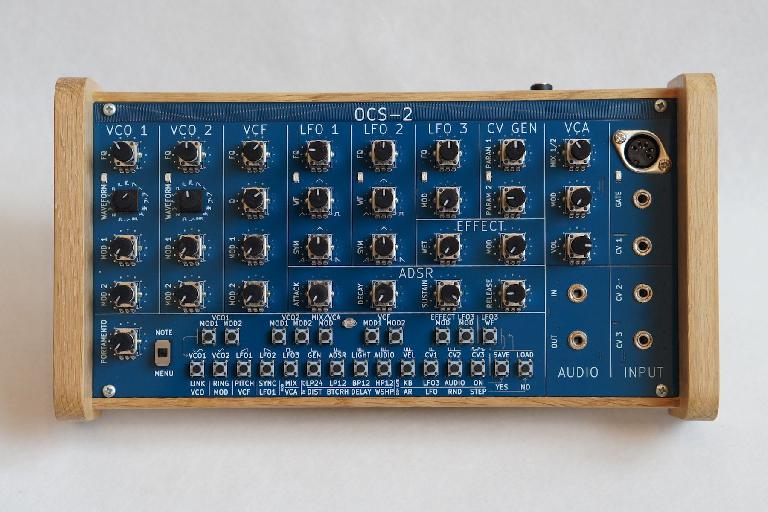 Before we go any further OCS-2 is a semi-modular subtractive synth. It is digital, but with an analog-style sound.
If you want to use this cute, portable synthesier out of the box with a MIDI keyboard you can. OCS-2 is more powerful and flexible than its size suggests. "But what about the sound" I hear you cry. Well, in short it is impressive beyond my expectations. But don't take my word for it, check out the video demo below.
This two oscillator monosynth has a lot of features and is even eurorack compatible. Here's a brief overview of the features:
30 control knobs

Few atypical waveforms with incredible fat sound

LFO that can continuously change waveform

A CV generator with different algorithms to generate random to rythmic modulation

4 audio effects

A very powerful digital connection matrix

A light sensor to control sound with hand gesture

Software customization

Very compact

Incredible sound quality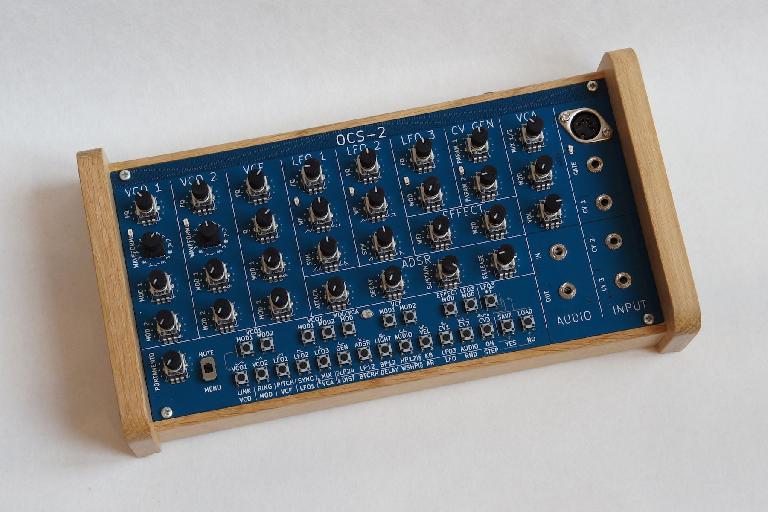 [courses_slider]
What's Inside?
2 VCO providing 15 different waveforms
1 VCF : multi-mode, including a 24db/octave low pass resonant filter
1 VCA
1 ADSR
3 LFO : 2 with configurable waveform, 1 with CV frequency control
1 custom CV generator with 4 algorithms : Attack Release, dual LFO, Random, Step
1 audio effects processor with 4 effects : Distortion, Delay, Bitcrush, Waveshaper
1 ring modulator
1 CV controlled mixer for VCO1 and VCO2
2 octaves keyboard with portamento
1 digital matrix to connect signals to modulation faders
1 stereo line-IN with envelope follower and gate control
1 MIDI input : note / velocity / pitch bend / modulation wheel / control change
3 analogue CV IN and 1 GATE IN
1 light sensor
There's plenty more info on NOZOID OCS-2 on the official website, including details of the VCF which has a distinctive Moog-sytle sound.
Oh, and you might also be interested in the upcoming MMO-4, a four-oscillator eurorack compatible FM synthesizer with a joystick amongst other features.