When a US government organisation leak photos of an upcoming Akai MPC unit, you know the world is topsy turvy. Here's details & photos on the Akai MPC Live standalone and computer MPC controller.
The title is a tad dramatic and might make you think of some Hollywood spy or espionage thriller movie... but we're not actually joking. The US government department that regulates communications by radio, television, wire, satellite and cable, Federal Communications Commission (FCC), have unwittingly released photos and a couple of details of the upcoming MPC Live by publishing Akai Pro's application for approval from October 2016!
We'd normally expect to see sneaky leaks from competing online sites (I'm not going to reveal the whistle blower sites I'm thinking of, sorry), but to see a US government department spill the beans for a music industry machine in such a way is somewhere between comical and surreal.
We first stumbled across this info via Ali Ahmet in the Beat Community Facebook group he runs. After a bit of digging we came across the original source, the FCC ID.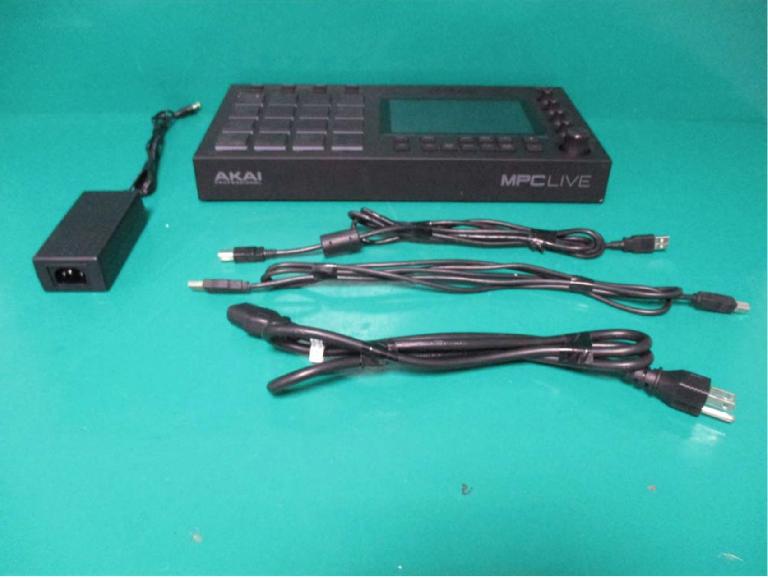 MPC Live Features (We Think)
So, what do we know about about the new Akai MPC Live? Well, for startes it's stand-alone if you want it to be. Yup. Look Ma, no laptop. But of course, we fully expect you'll be able to plug it in to your Mac or PC and run the MPC software too. There's two 5-pin MIDI In/Out sockets; An SD card slot; what appears to be 2 USB 3.0 slots; Phono and line ins; 6 line outs; a heapdhone out.
MPC Live also features a rechargeable battery and a 16 GB Hardrive and rocks out on 2 GB of RAM and has a SATA Drive Connecter. And of course, it features a touch screen much like the MPC Touch.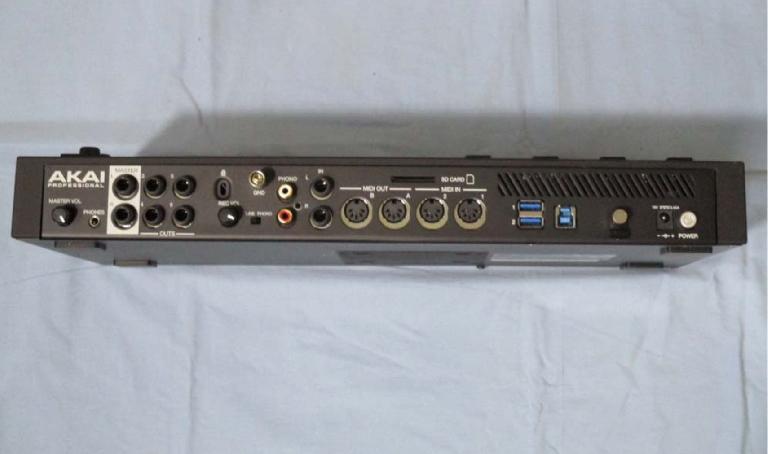 When compared to the MPC Touch, you can see the screen - which we assume is touch screen - is now flush with the body of the unit. The other controls on the MPC Live look identical to the MPC Touch. Here's a comparison shot of the MPC Touch: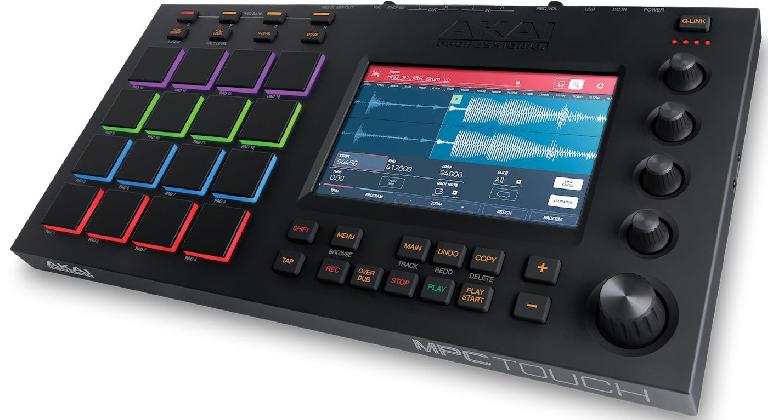 And here's the leaked angle image of the MPC Live: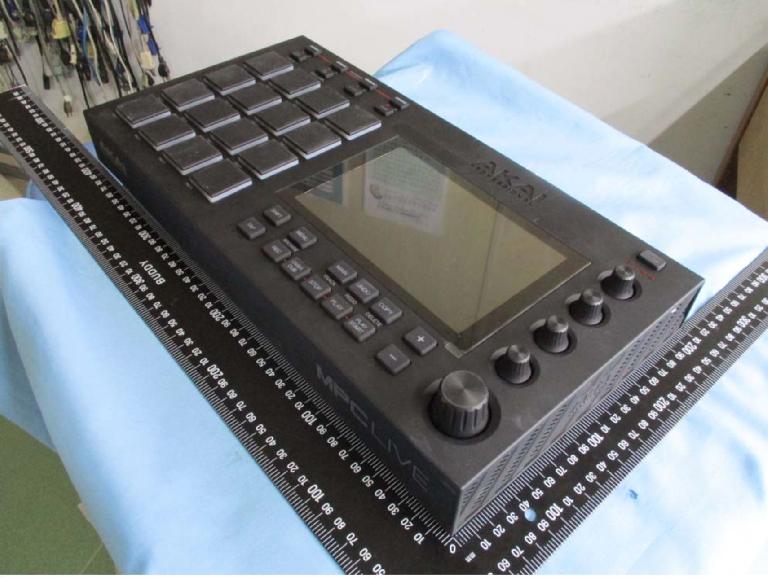 [courses_slider]
You have to feel for AKAI Pro. This isn't an ideal way for the info on the MPC Live to be leaked. The images aren't designed for press releases or potential customers, and of course there's no extensive details available either. But, as soon as Akai announce further details on the upcoming MPC Live we'll be here with the info as soon as we hear about it.