Seems like every human and cat wants to get into Eurorack these days. It's a good time for modular synthesizers, but can be cruel on the bank balance. GMSN!'s Pure Modular System aims to change that.
The GMSN! Pure Modular is a sleek eurorack modular synthesiser for people who want to get started in Eurorack. We believe in the power of simplicity so we've stripped things back to focus on pure modular synthesis.
The idea behind the GMSN! Pure Modular is to provide musicians with the fundamental building blocks of modular synthesis. There are loads of amazing modules on the market today with a host of functionality packed into a very small space. While these are really cool, it can be difficult to understand what's going on under the hood. Modular synthesizers are incredibly powerful instruments, but without a solid foundation it's impossible to progress to deeper patch strategies.
The GMSN! Pure Modular ships with a comprehensive range of modules , an analogue signal path consisting of VCO, two VCFs, a VCA and an LFO. Digital control is provided by a Sequencer, Quantiser and two ADSRs, all contained in sturdy, attractive Case with Power. Everything you need to get started in modular at a fraction of the price. We chose two VCFs as they self oscillate, providing a sine wave. This opens up the options for deeper cross modulation.
All modules and accessories are available to purchase individually. We also offer our products in kit form, the whole system can be built yourself. A rundown of how each module works and full specs of the system are on the following pages.
Glasgow Make Some Noise! are seeking to revolutionise modular synthesis by providing an accessible and affordable system that will enhance your understanding of sound synthesis. More than just a pro audio company, GMSN! are a community of builders, designers and hackers.
The Pure Modular is available now at gmsn.co.uk and will be available in shops in the near future.
The Modules
GMSN! Pure VCO : Classic Analogue Sound Source with Saw, Triangle and Square / Pulse Out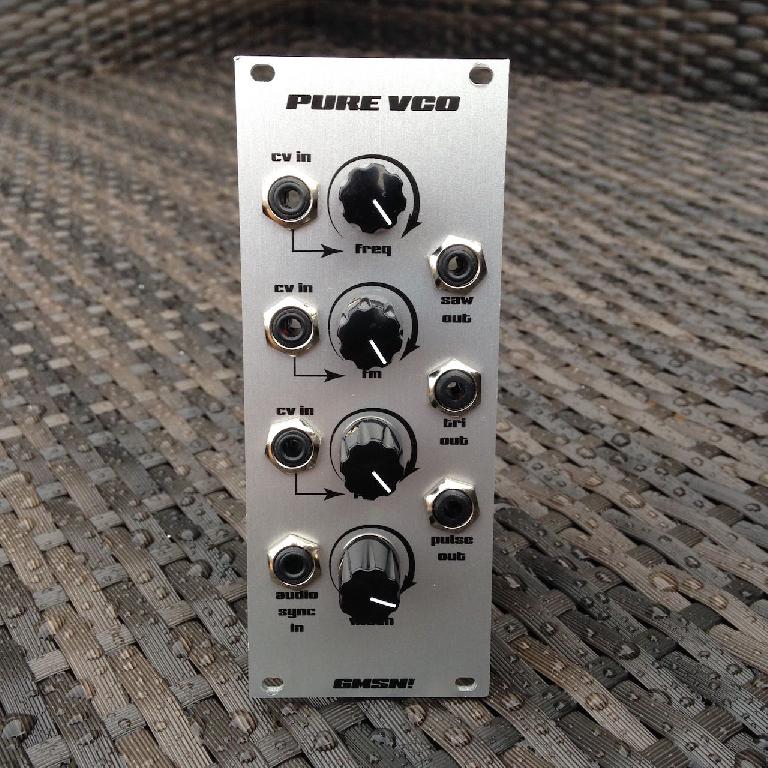 Exponential and Linear FM

1v/Oct with on board calibration

CV and Manual Pulse Width Modulation

Temperature Compensation for rock solid

tuning

Hard Sync input for creating rich timbres

Width 12HP; Depth: 74mm

Power: 41mA +12v; 40mA ­12v
GMSN! Pure Sine VCF : Analogue Low Pass Resonant Filter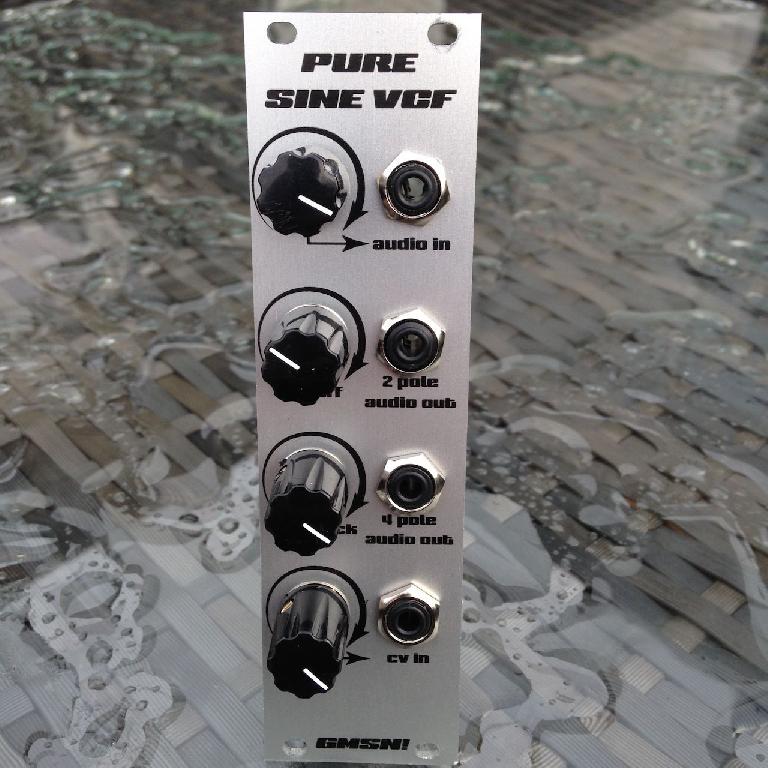 4 Pole or 2 Pole Out for varied timbres

Filter Cutover with CV control

Resonance control for squelchy acid

basslines

Self Oscillation for Sine Wave output

Vintage OTA design for warmth, analogue

feel

Width: 7HP; Depth 61mm

Power: 16mA +12v; 13mA ­12v
GMSN! Pure VCA : Hi Quality Pro Audio Analogue VCA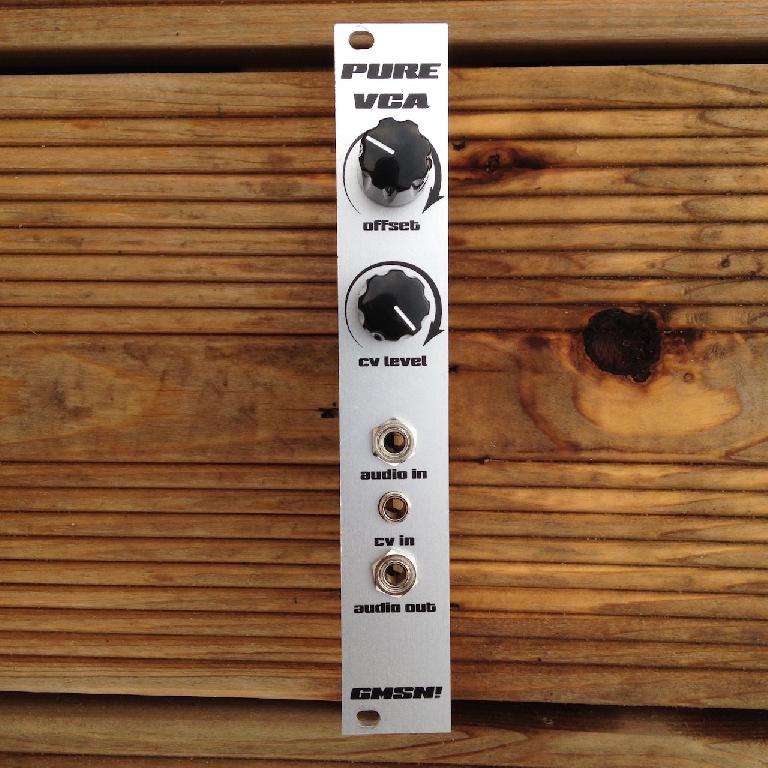 Extremely short, clean signal path for low distortion

Exponential Gain Control with offset and CV control

THAT2180 hi end attenuator IC

Gritty overdrive

Width: 4HP; Depth: 42mm

Power: 7mA +12v; 7mA ­12v
GMSN! Pure LFO : Simple, Effective Low Frequence Oscillator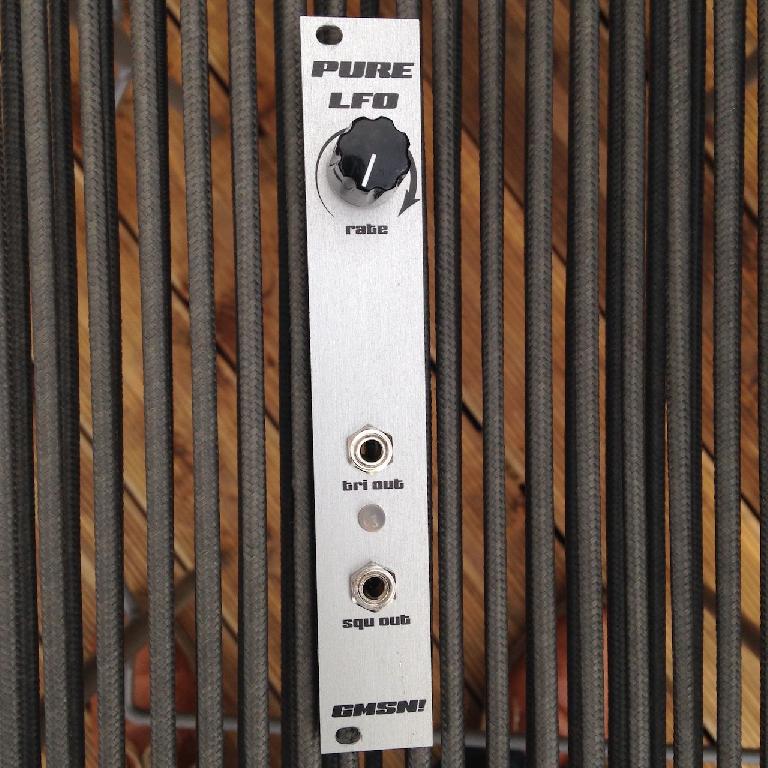 Rate Control

Triangle and Square Wave Outputs

Provides CV for Vibrato, Filter Sweeps and Cross Modulation

LED Cycle Indicator

Wide range output

Width: 4HP; Depth: 27mm

Power: 7mA +12v; 5mA -12v
GMSN! Pure Sequencer : 8 Step Digital Sequencer for Melodies and Riffs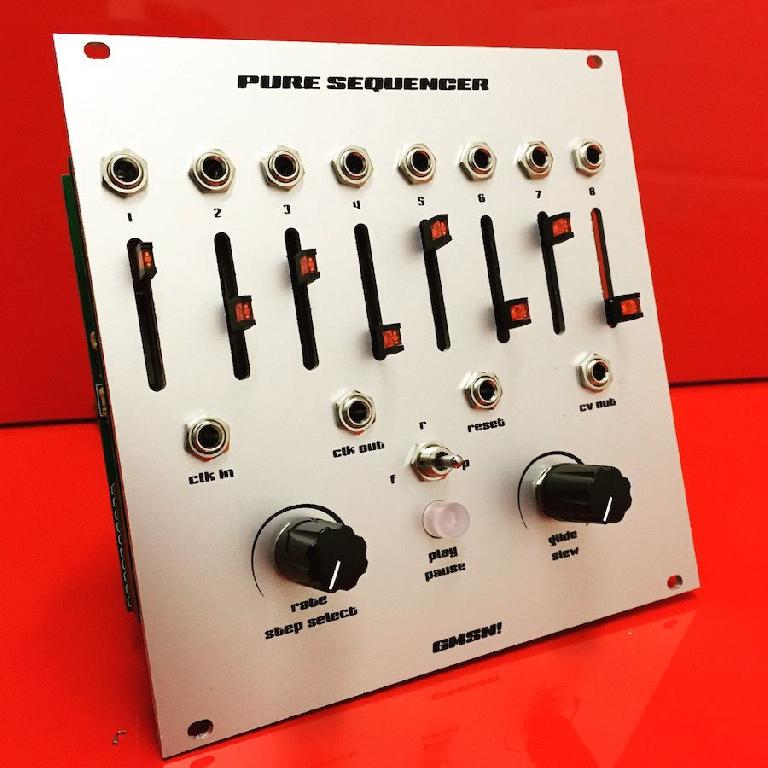 Forward, Pendulum or Random

Pause mode for single step adjust

Individual trigger out on each step

Reset CV for less than 8 polyrhythms

Internal and external rate control

Glide / Slew for tied notes

Arduino Compatible Code

Width: 25HP; Depth: 40mm

Power: 50mA +12v; 20mA ­12v
GMSN! Pure Quantiser : A powerful musical interval converter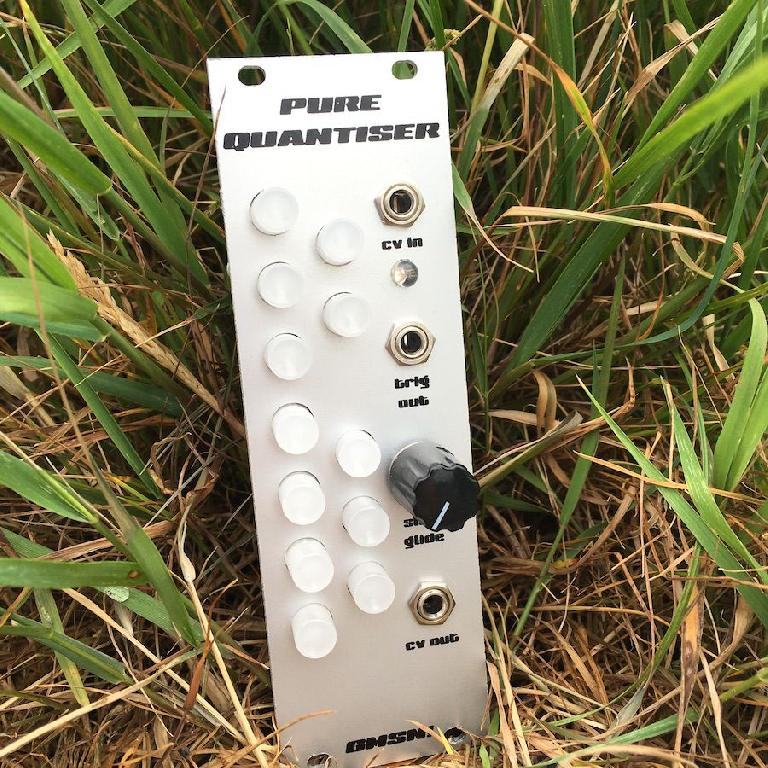 LED buttons control which notes in the scale are available

Input voltage is adjusted to the nearest available note

Any western interval pattern or scale can be created

Trigger out with LED indicator when new note is played

Portamento control for glide or slew between notes

Arduino Compatible Code

Width: 8HP; Depth: 40mm

Power: 70mA +12v; 5mA ­12v
GMSN! Pure ADSR : Digital Envelope Generator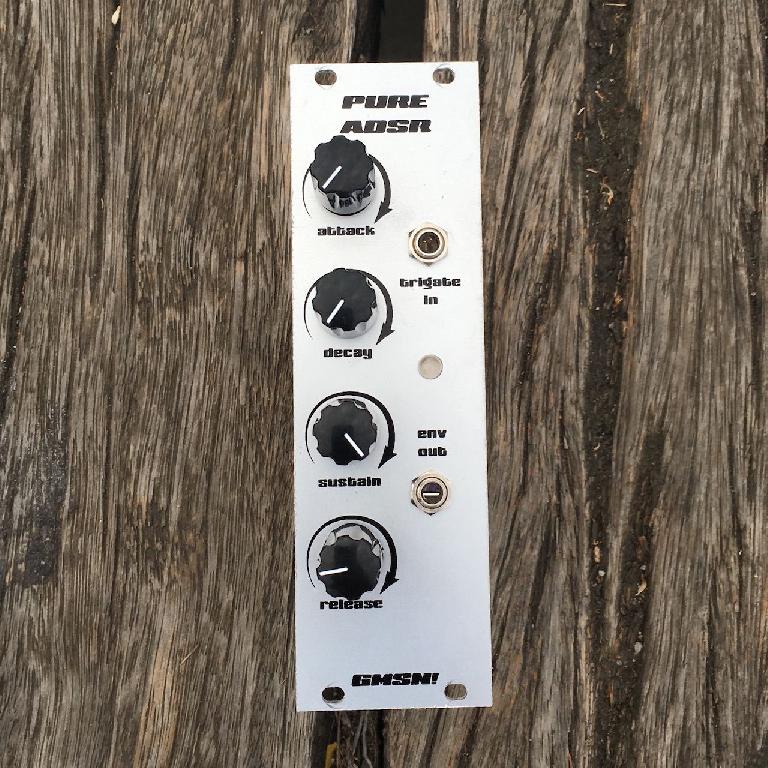 Control over Attack, Decay, Sustain and Release

Trigger or Gate Input

Led Indicator shows envelope level

Provide a CV output to shape any pitch,

tone, volume, etc

Arduino Compatible Code

Width: 7HP; Depth: 75mm

Power: 30mA +12v; 4mA ­12v
GMSN! 3U Case : Lightweight 3U Eurorack Flightcase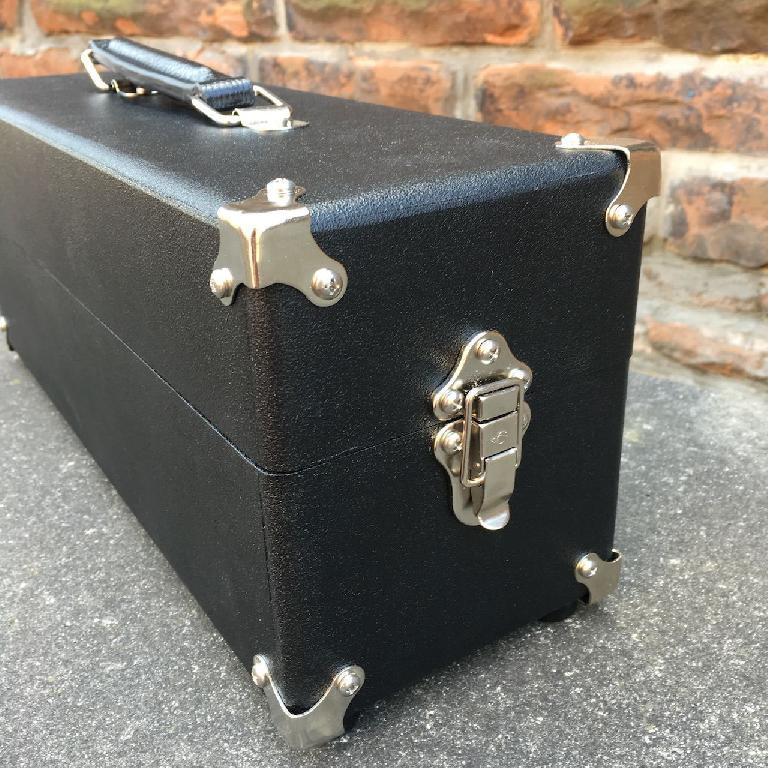 84 or 104HP

Solid construction meaning your modular

rig will be well protected on the move

Sturdy Leather Handle

Powered version comes with PCB bus

board

Comes in Black and Deep Purple

Max module depth: 90mm

Width: 150mm; Height: 175mm

Length: 84HP – 451mm; 104HP: 552mm
GMSN! Pure Power : Compact 1.7A Power Supply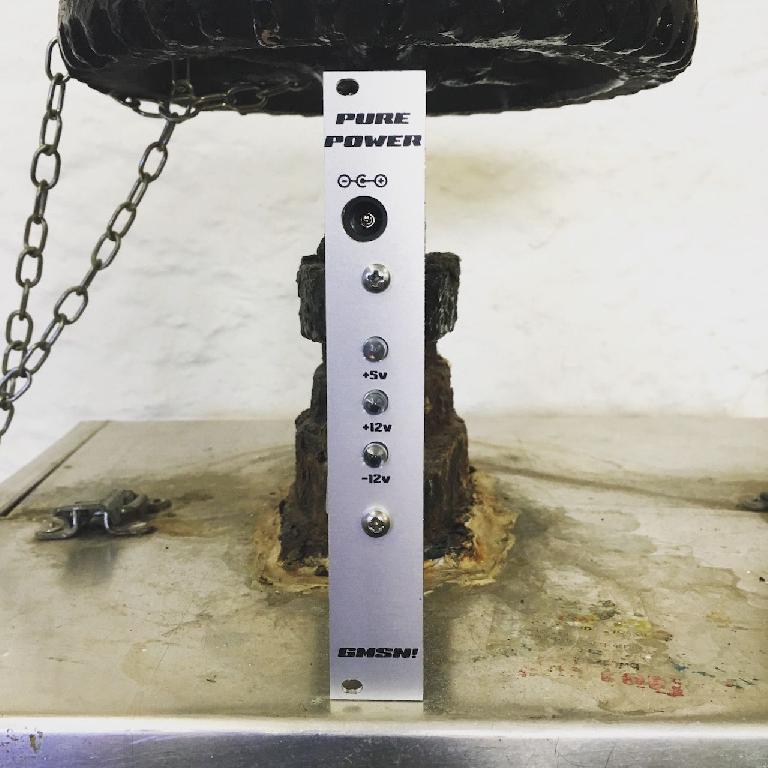 +12V; ­12V; 5V

Input under voltage protection

Output short circuit protection

Over voltage protection

Over current protection

LED identification for each rail

Meets CISPR22/EN55022 CLASS A,

UL60950 , EN60950 and IEC60950