The original Waldorf Wave synthesizer was one of the best wavetable synths the world has ever seen. Axel Hartmann, its designer, now reveals the designs for the planned Waldorf Wave II.
Axel Hartmann has been delving back into his archives of fabulous designs and (potentially) magical creations for musicians. And he's excavated a synth design from days gone of what was meant to be the Waldorf Wave II. And yes, it has balls… trackballs. But the Waldorf Wave II has never been made, and we're hoping Axel's exploration of the previous design may indicate the Wave II could be finally coming to fruition.
We think this design looks ahead of its time… "the front panel is a glass surface… the pots are all encoders with light rings… and features a massive screen!! But this monster-sized synthesizer has clear and easy to navigate controls that have been well organized at a glance".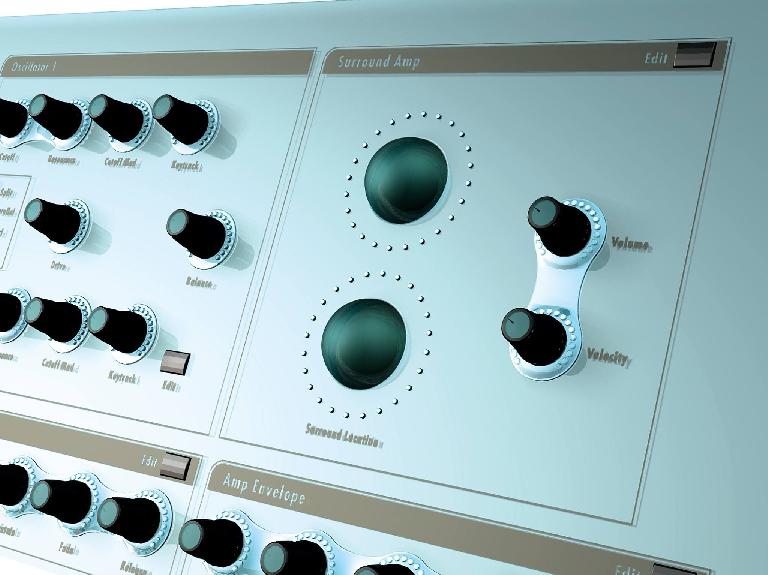 Here's what Axel Hartmann says about his synth vision that, hasn't yet, made it into a physical prototype (or so we believe).
"Got to pull these out again . . . from somewhere in our archives. This baby was supposed to be the "Wave II", back in the days, somewhere around the year 2000. We have been working on some wicket ideas then; - wanted to use huge trackballs, to create animated surround sound coming directly out of that machine. Also, for the left-hand controls, we were trying to implement some ideas that I had years before, when working on the "Gambit" study. I was asking myself; - why should a keyboard player, who is capable of doing the wildest things with his left hand, be limited to using just the hand or the thumb to control things . . . so we came up with the 4 dynamic switches array; - one switch for each finger, in combination with a pitch bender, that we stole from Hans / Nord (sorry for that, but it is such a GREAT thingie . . .). The switches have been located ergonomically perfect, just below the left edge of the wheel block . . . Also, look at that display . . . oh man . . ."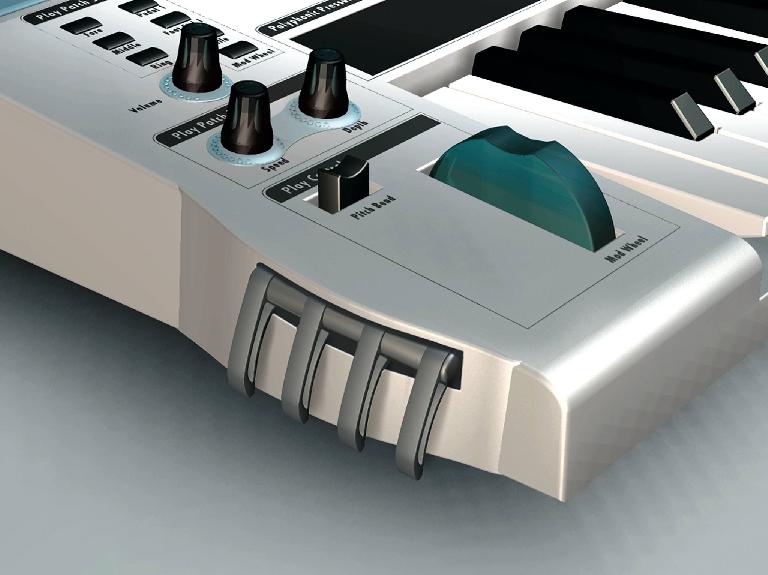 [courses_slider]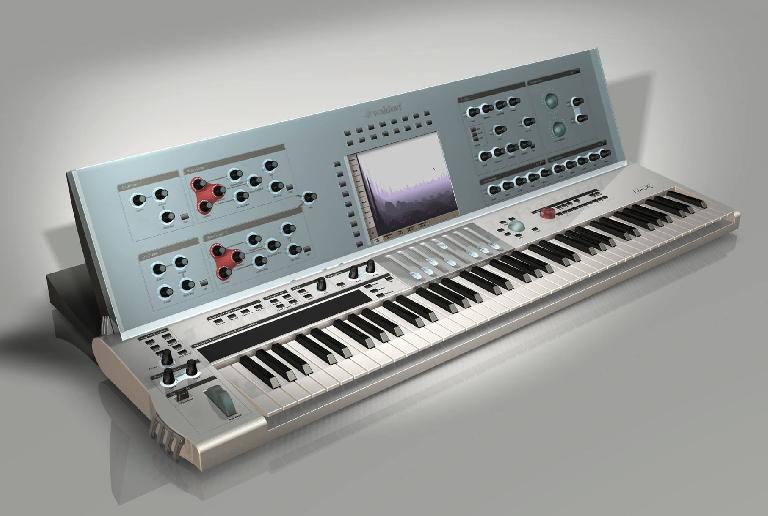 Maybe it's time for a new Waldorf Wave? Judging by the popularity on Axel Hartmann's Facebook page, 2017 could be the time.