This $60 DIY hardware synthesizer made by Gary Jorg White sounds a lot better than you might imagine. Yes, it cost $60 in parts! Watch the video of it in action and learn how to make your own here.
One common perception surrounding DIY and hardware synthesizer building is that it can be a bank account draining experience. It's tricky to keep costs down when building a single synth compared to a large factory chucking out hundreds or thousands where parts are bought in bulk.
However, Gary Jörg White, who based his string synthesizer on the code and work of Jan Ostman (you simply have to check this page out if you're considering making this synth), managed to bring the cost own to around $60: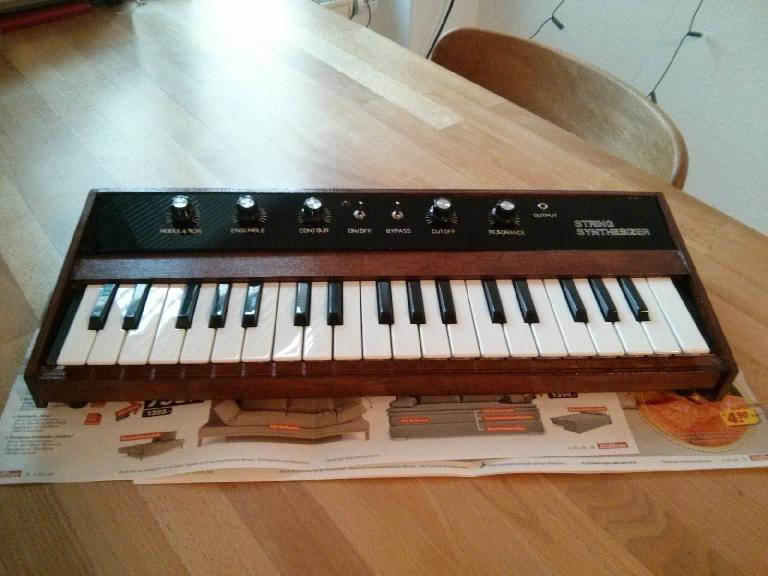 "The total cost of parts came to about €60, with most of that going on the MIDITECH midi keyboard. I used a cheap Chinese Arduino Nano clone to keep the cost down (around €2), then a few pots and resistors etc again from China. Also high quality plywood from Modulor for €2.90 (I think it was 6.5cmx250x500). The perspex was also from Modulor. Obviously if you don't already own wood stain and glue etc your cost will be significantly higher. For the panels I used my banggood laser engraver, which I think adds massively to the look of the synth."
Watch / listen to how Gary's string synth (with a drum machine) sounds:
To augment Jan's excellent work, Gary "added a 12db filter with resonance (based on this design) to add a bit more sound sculpting to the synth. Filters are a massive part of synthesis to me (mainly because I can't play but can quite happily turn knob) and an analogue filter really adds to the'wobble' of the synth."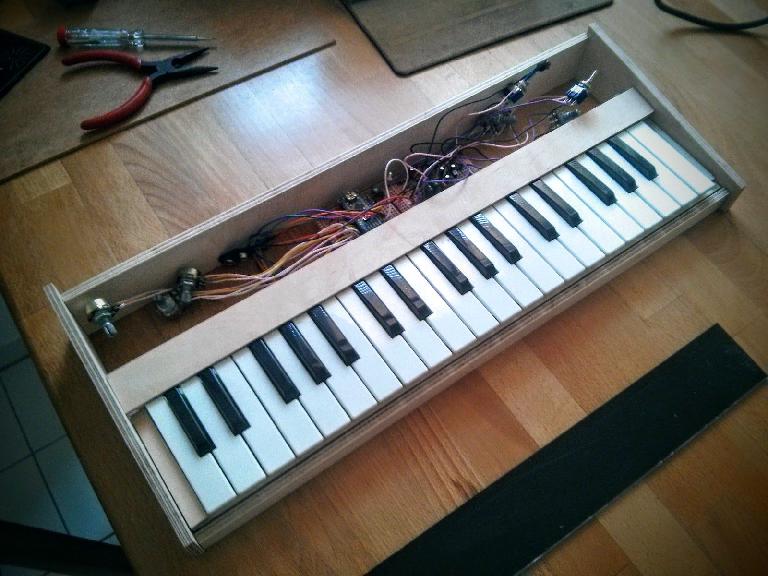 [courses_slider]
It's well worth reading both Jan's page on the string synth and Gary's experience. It took him about 20 hours of work, which combined with the low cost parts he was able to source makes this a bit of a bargain DIY synth.