This Free Audio Plug-In Inspired By Korg Monotron Delay, Goes Beyond The Original
Spaceship Delay is a delay audio effect VST featuring classic modern and vintage sounding delays and inspired by the original Korg Monotron Delay.
The original Korg Monotron Delay is a handy, accessible, and fun hardware delay unit for creating, well... cool delay effects. And now it is in the inspiration for a rather nifty, and even more fully featured audio effect plugin, Spaceship Delay. This FREE plugin can be used for traditional delay effects and more outlandish, creative uses. Think of it as more like a multi-effect VST or even as a looper. It's available for Mac and Windows, and did we mention it's FREE?
Kudos to CDM for highglighting this excellent effect plugin.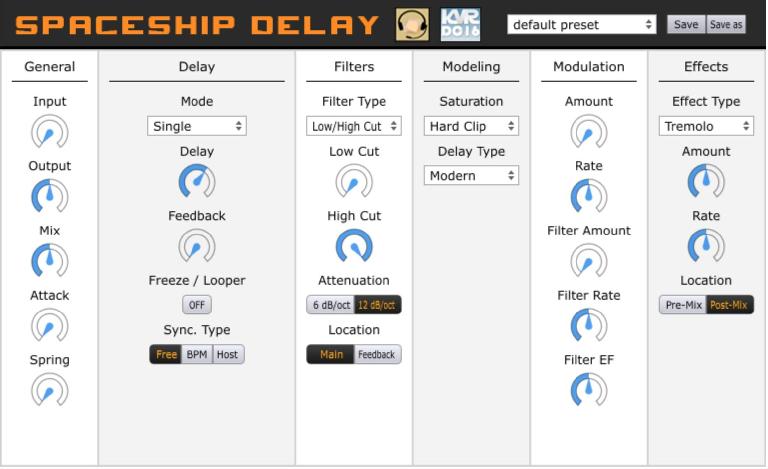 You can download it from KVR (see link below), and here's the official description of Spaceship Delay:
Spaceship Delay is a delay audio effect featuring classic modern and vintage sounding delays, with the following features:
Three delay modes: single, ping pong and dual / stereo.
Standard delay effects controls such as the delay time in ms and in time subdivisions, the feedback (up to 110 % !), a tap tempo button etc.
A modulation section acting on the delay times and the filter cutoff frequencies.
An attack control allowing the user to feed the delay line only when the input volume is higher than a given threshold.
A spring reverb modeled from a famous tape machine (not that one, another one).
An advanced filtering section including standard lowpass and highpass filters, shelf filters, and the simulation of two famous synthesizer filters (not these ones either, other ones).
A specific "modeling" section giving access to different kind of delay line and saturation colourations, featuring abitcrusher and a tube preamp simulation.
A "Freeze" switch which can be used for some creative effect or to transform the effect into a looper with high delay values.
Post effects such as extra filters, a tremolo and a vintage phaser
It can be used as a typical delay for mixing vocals, adding some depth to drums, guitars, synth sounds, but also as a more creative effect, thanks to the attack control, even as a looper thanks to the freeze switch and the very long maximum delay sizes.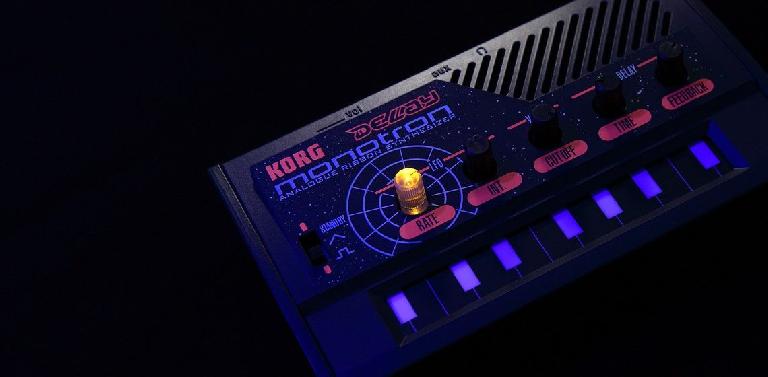 [ad_unit]
Spaceship Delay includes finally a few presets and an embedded tutorial feature, available from the about tab (by clicking on the logo in the user interface) where you can learn how to use properly the plug-in, with live tutorials, and how to do some classic delay tricks like doubling vocals, slapback rockabilly guitars, ambient sounds etc.
Spaceship Delay is free and available on VST, AU and AAX formats (32/64-bits, Windows & Mac OS X).