You're producing & performing. So, you need two different MIDI controllers, right? Wrong. Mine is a new modular MIDI controller with real faders, encoders, pads, buttons that you customise yourself.
We're not going to pretend that Specialwaves Mine is the first modular MIDI controller announced. it's not. The Joué, from the mastermind behind the original JazzMutant Lemur, came to our attention first.
But, not being first on the scene doesn't make Mine and MineS any less interesting. Like Joué it's customisable and allows you to create the perfect controller for your needs. But that's pretty much where the comparisons end. Unlike Joué's expressive rubber pad controller layouts, Mine is made up of five different physical modules that can make your resulting controller look like a controller similar to style to Livid Instrument DS1, but different…
In fact, Livid have built their own modular MIDI controller setup and Palette have something more free form which resembles Mine too.

Where Joué feels more like a playable controller / instrument hybrid. Mine looks more like a Maschine / Push style controller.
These are the different modules that will be available for Mine at launch:
Pad module

2 buttons module

Encoder module

Pot module

Slider module
We understand that Specialwaves are working on more modules: trackpad, LED display, and jog wheels and are open to suggestions from the Mine community.
The layout configuration on Mine is up to you, but you're ultimately guided by the grid as to what you can fit on and where. With that in mind, Specialwaves are introducing two versions: Mine and MineS.
"Mine consists of a matrix of 8×8 (rows columns), that allows the insertion of a maximum of 64 modules; while MineS is an 8×4 matrix and can accommodate up to 32 modules."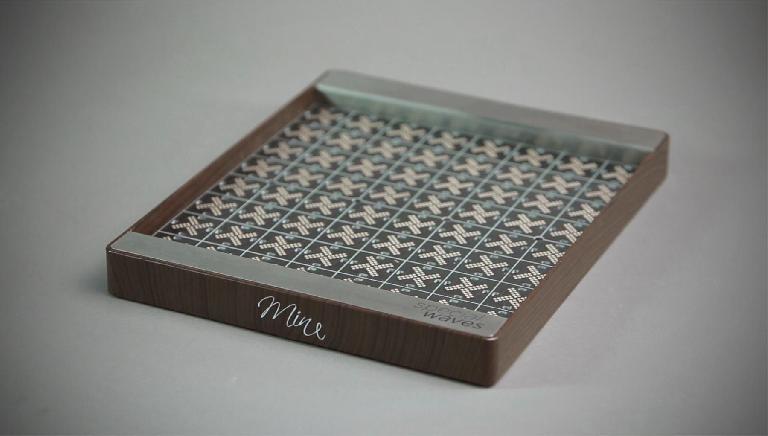 Wondering about connections, power, etc?
"A standard USB port allows to connect the controller to PC/Mac and this is also used to power the controller. When you connect many modules with LED the intensity of LED could be less bright. For this reason, we add a power supply connector that can be used to increase the light intensity of the LEDs when you consider it appropriate.
By all accounts, Mine looks like a highly flexible and configurable modular MIDI controller that employs familiar physical controls we're used to on other commercially available units. I'm not sure from the information available whether all slots need to be filled in order for Mine to work, or whether that would make the unit look unattractive or impractical to use. We'll have to wait for more detailed info to arrive.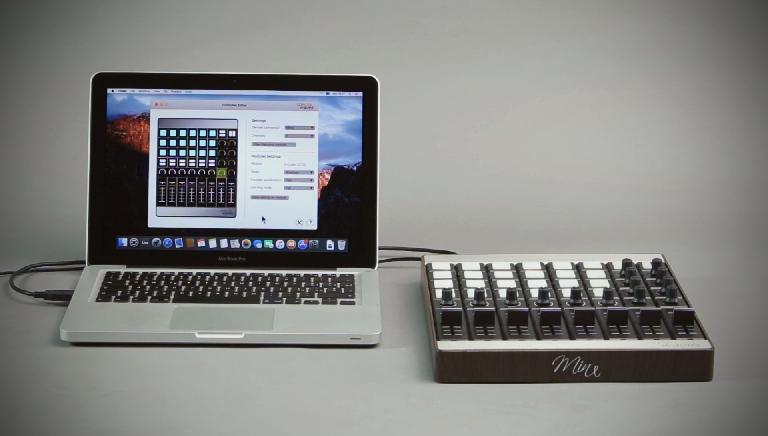 [ad_unit]
Mine comes with setup software. The controller editor automatically recognises the type of module, its position and orientation. You can adjust the parameters for each module and save them directly to the module. Very smart! Additionally, you can expand the Mine by connecting it to the MineS and the software editor recognises them both.
My one concern with Joué when it was first announced was the possibility of misplacing the rubber mats. My concern with Mine should therefore be amplified. It's much more like opening a box of lego where pieces might get lost or forgotten. Certainly, Mine is something you'd want to setup before going to perform live. Once put together it looks robust enough.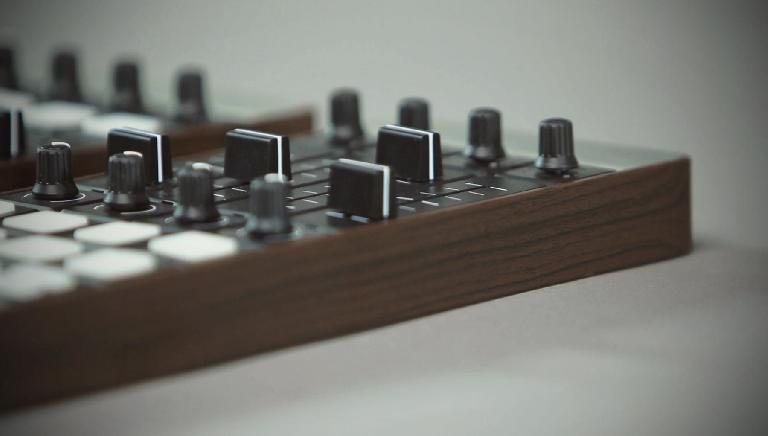 [courses_slider]
But let's not detract from the fact we, the musician, the producer, the DJ, now have more options open to us for creating our ideal MIDI controllers. Neither Joué nor Mine have been created by one of the major music industry brands. In my book, this is a good thing. Power to the people (and the indy music developer).
Wait… where can you get a Mine and MineS, and how much is this going to cost? Well, Specialwaves are launching Mine via Kickstarter in January 2017. Stay tuned to AskAudio for more info.