Watch GRIDI, World's Largest MIDI Sequencer, Performing Michael Jackson's Billie Jean
Want to Supersize your MPC, Launchpad, Push or Maschine? Want a collaborative music sequencing experience? Here's GRIDI, the world's largest MIDI sequencer performing Michael Jackson's Billie Jean.
The World's Largest MIDI Sequencer, GRIDI, goes against the trends we're seeing as music making companies try desperately to make music machines smaller and smaller. Going "pico" has its advantages of course, portability being one benefit. But, a large interface, such as GRIDI, allows us to interact in a different way to how you might play with a Launchpad, Maschine, MPC or Push.
There's the collaborative approach on one machine that can go missing, for example. But, really, what strikes me about GRIDI is how it looks like a lot of fun and is crying out for a person / people to start sequencing without worrying about the complexity.
So, you'll probably not plan to rush out and replace your studio setup with a GRIDI anytime soon, but in terms of sequencing collaboration with up to four people GRIDI looks to be a lot of fun.
Here's a video of Yuvi Gerstein, creator of GRIDI, performing Billie Jean by Michael Jackson in Dusseldorf, Germany:
And here's the original Billie Jean by Michael Jackson:
GRIDI is going to be at the Wired festival in Milan between 27-29 May, 2016. If you're there, make sure to check it out.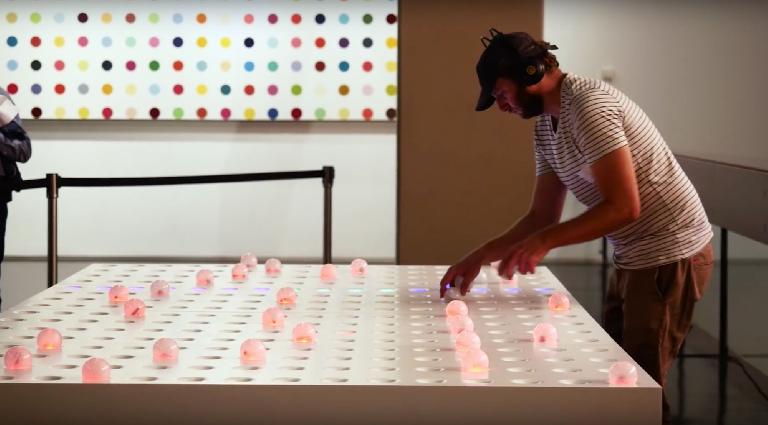 [courses_slider]
We spoke to Yuvi about his process of making GRIDI. He told us it took two months to plan and just two months to make.
There were a number of challenges he faced making GRIDI. First of all there are four hand soldered PCB boards under the hood which took ages to prepare and he was afraid it might not work as expected. Then the balls had to be heavy enough to press the micro switch in order to have an input.
Interestingly, for the first version Yuvi used plastic Christmas decorations, instead of the current balls, which he sanded and glued together and placed a led weight inside! And from the software aspect, GRIDI has created using Max/MSP by Cycling 74.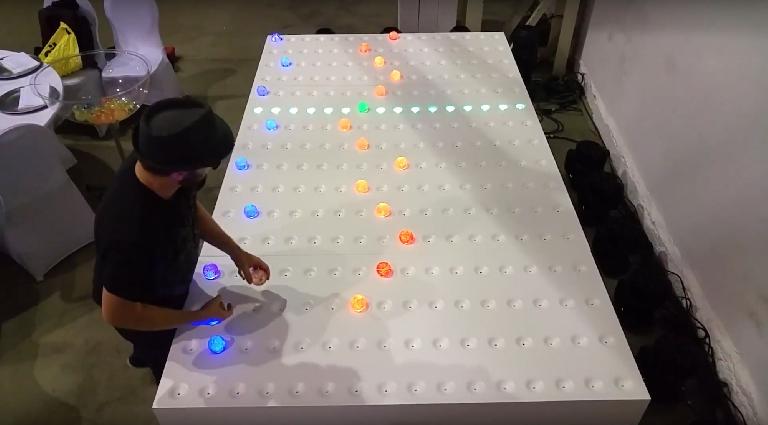 Yuki has plans to make additional GRIDI's for a number of institutions, but as negotiations are on-going we can't yet reveal the where and when. Stay tuned to the GRIDI website to discover more.
Web: www.gridi.info