Producer Russ Russell shares his metal and other genre production workflows in this engaging video interview. No matter the genre of music you produce there's useful recording & production tips here.
British recording, mixing, mastering engineer and producer Russ Russell, based in Parlour Studios, is well known for his work with rock and metal bands such as Napalm Death, Dimmu Borgir, The Wildhearts, The Exploited, and many more.
In this exclusive video interview Russ explains how he started off playing and recording an acoustic guitar with pens and pencils, became the designated 4-track engineer for local bands in his teens, and is now a world-famous producer with a unique workflow and an open-minded approach to producing across a variety of genres.
Watch the video interview with Russ Russell here:
When Punk hit England, Russ was 7 years old and the shop keeper refused to sell him Sex Pistols' Never Mind The Bollocks album. With some help from his Mum he got the album and was encouraged to pursue his music education in an open way.
Now Russ focuses on using "knowledge from different areas of music in projects that wouldn't usually have an influence." He enjoys taking production techniques from metal and employing these in other genres to add something a little bit different.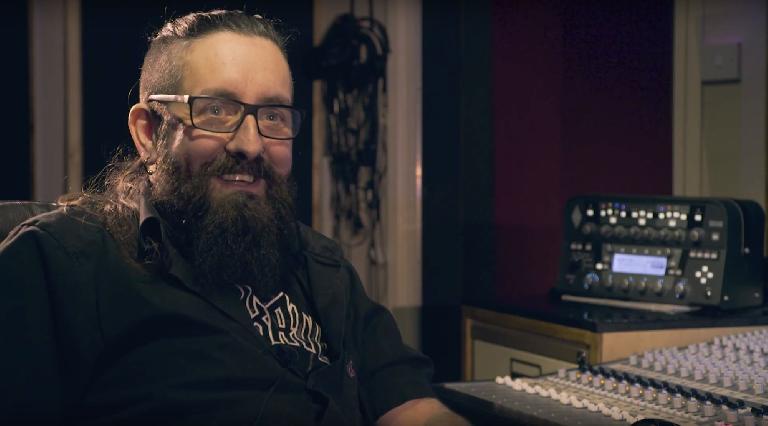 He's also a big fan of his Audient ASP8024 recording console which "saves him a ton of time, adds creativity" and he'd "be lost without it." More on why this console is such an integral part of his production workflow below...
Sharing his production techniques Russ explains how to gets the technical stuff out of the way first so he can immerse themselves in the song. Starting with whether the tempo is right is vital. He suggests mapping out tempo tracks "right at the start and then the rest of it will be easy."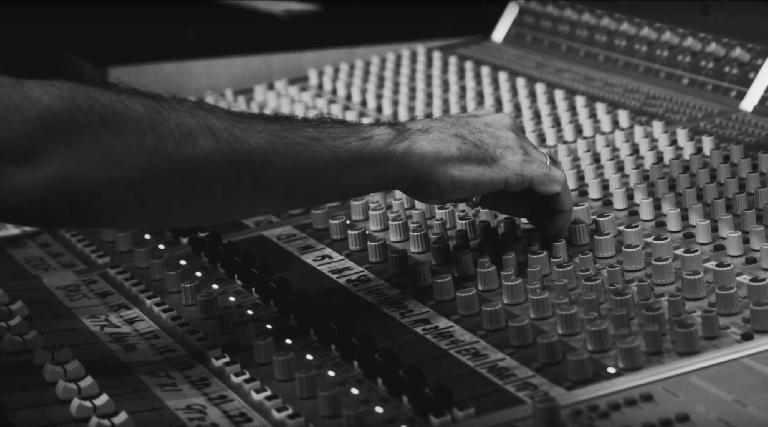 [courses_slider]
When it comes to recording and producing Russ has "no fixed plan" as "every project is completely different and every decision is based on the decision before." He doesn't favor a plan which is too rigid as it then becomes easy to miss something great that is happening in the studio.
I have no fixed plan as every project is completely different and every decision is based on the decision before.
Russ prefers to keep a human quality present in his productions. He doesn't quantise drums. He edits everything manually by eye and ear. He tends to use samples more like an EQ. As he says, if "I really want to add top end crack on the snare drum, but he can't do it on the real one because he high-hats will go crazy. So I'll use a sample just to add an EQ. Quite often the sample is from the band's own kit."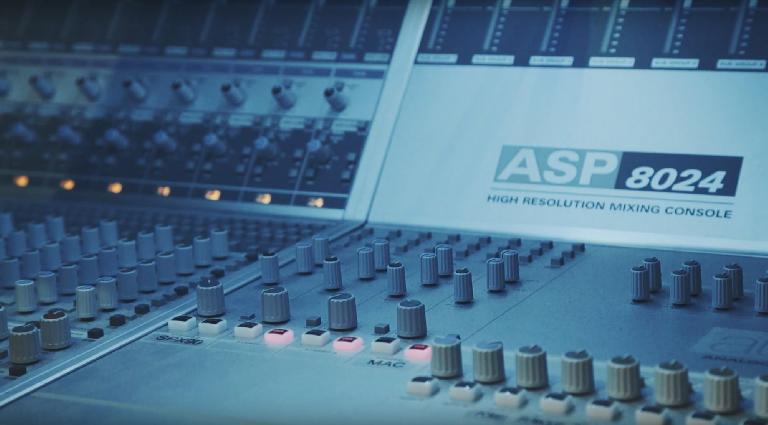 Russ feels he couldn't record the way he likes to without his Audient ASP8024 desk. His favorite features of his Audient board include being able to split the EQ (highs, mids, low) between the mic input or return. It enables him to "have a little bit of top and bottom on the kick on the return, but not commit it. At the same time he can scoop out the mids he doesn't want and that'll be committed to the recording which is brilliant."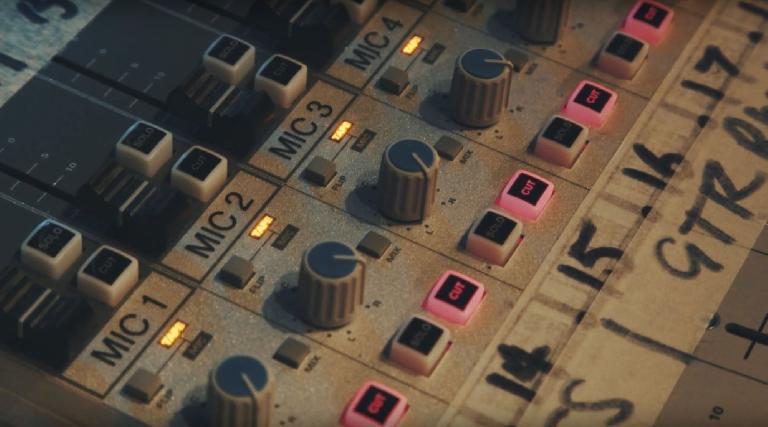 [ad_unit]
Talking about the Audient mic-pres, Russ explains they "give me what the source sounds like." It means the sound arrives at the desk the way it sounds… "they tell it like it is."