WaveDNA Beat Bundle: iConPad MIDI Controller & Liquid Rhythm Intro
Promising a new "beat production experience", the new controller bundle collaboration between WaveDNA and ICON certainly gets our beat taste buds salivating. And it's only $139!
We're happy to introduce a brand new beat production experience collaboration between Icon Digital USA & WaveDNA. This bundle provides a powerful and surprisingly fast software solution for creating beats in a whole new style. The IconPad controller offers hands-on manipulation of many core and extended features of the Liquid Rhythm software, allowing fast and complete control of your beats like never before.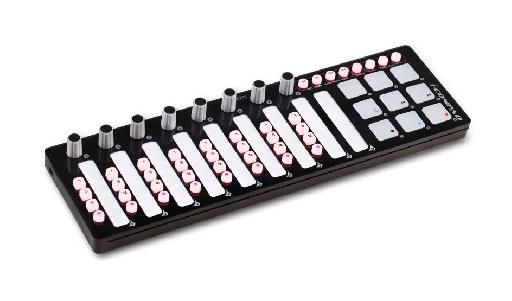 The IconPad MIDI controller.
This bundle includes:
IconPad MIDI controller

Liquid Rhythm Intro software license key (software version 1.4.4 available via download)