Fancy some Logic Pro X freebies? Here's 10 bass synth patches for House and Deep House made by veteran producer Darren Burgos. Download them exclusively here at AskAudio.
With House and Deep House, it's not about who has the biggest loop/sample collection, or how many times you can switch back and forth between different loop sets, it's about groove and feeling. And although builds and drops are common in these genres, it's not the focus. What almost always is, is the bass. Below you can download 10 house bass instruments for use in Logic Pro X's Library. These are add-on Library patches you can easily "install" by placing them in the correct folder. These are not only the synth patches, they come with many effects already enabled, and when you open Smart Controls (Key Command B) you'll find six knobs that do things like trigger gate effects, open and close filters, create band pass effects, blast reverb and delay, and more.
Here's a sample I made with each of the 10 bass patches played in sequence:
DOWNLOAD: AskAudio House Bass Patches for Logic Pro X
1. Save Your First User Patch First
Have you ever saved a software instrument Library Patch before? If not, open Logic now and choose any Library Patch on a software instrument. Now, from the bottom of the Library window you'll see a "Save" button. Click it, then name and save the patch in the default location (you can always remove this patch later). By doing this, you've created the necessary folder on the Mac where we'll be dragging the House Bass Patches into.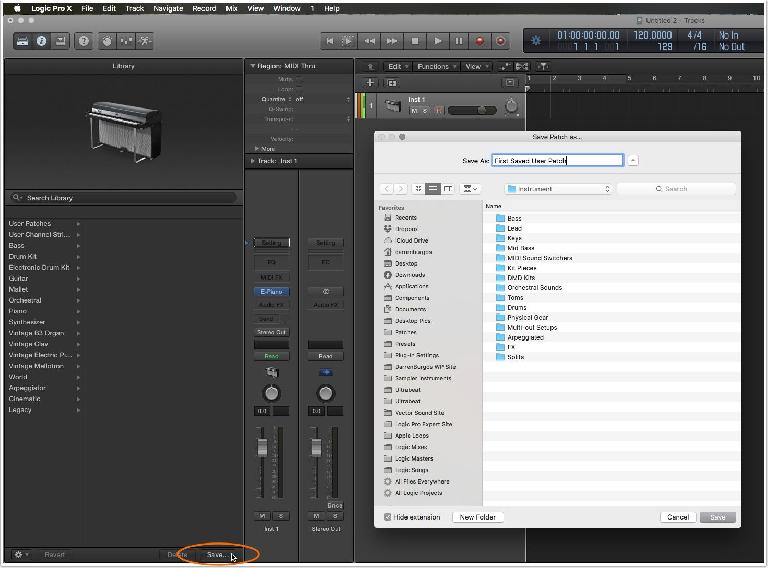 2. Move Pack to Patches/Instrument Folder
Download the pack and expand the .zip file. Remove the contained folder named "Ask.Audio House Bass Patches" and place it on your desktop. Quit Logic if it's open, and from the Mac's Finder open a new window. Go to your Home folder, then Music, then Audio Music Apps, then Patches (this folder contains your custom Logic Library Patches). Inside the Patches folder you'll see the Instrument category. Drag the "Ask.Audio House Bass Patches" folder directly to this "Instrument" folder and you're done.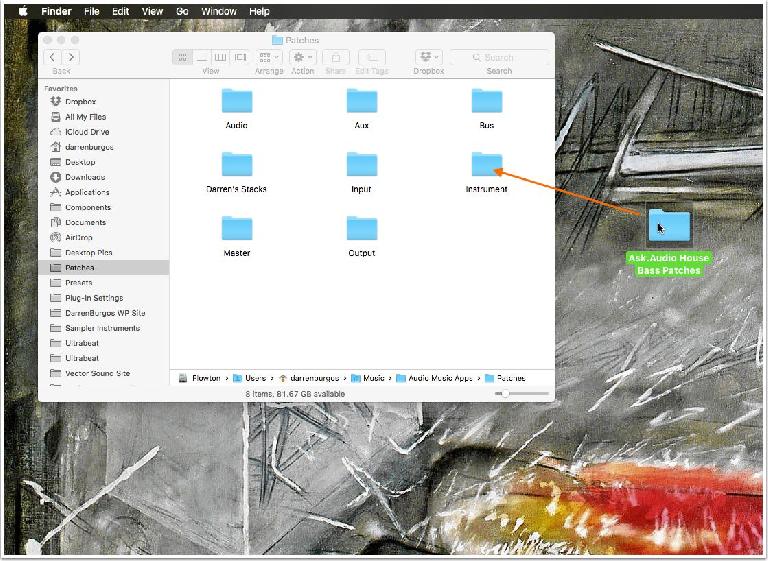 3. Access New Library Patches
Start Logic and open a new software instrument. Press Y to open the Library and make sure Logic's tiny blue triangle is pointing to the very top of the channel strip …this means the Library is showing full strips (with instruments and effects). Either navigate to your User Patches folder or type in "Ask.audio House Bass" in the Library Search Field to find the Patches. Play and enjoy!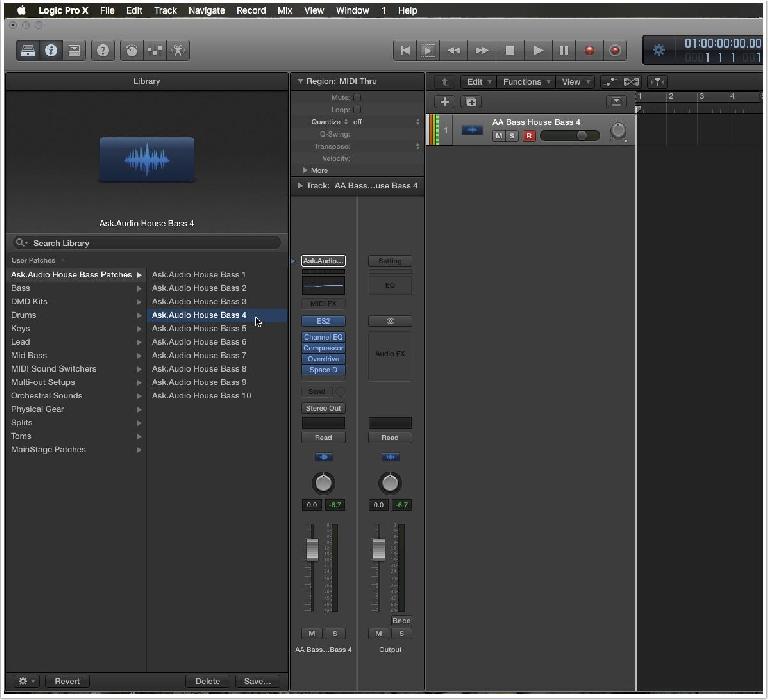 Play with Smart Controls
I tried to make each sound naturally sound great, but I also added many effects that alter the sound in different ways through use of effects. Press "B" to open Smart Controls. Each of the 6 visible knobs are preassigned with fun things. Some subtle for detailed bass crafting, and some not so subtle like gating effects, or synth envelope changes. Many have compression and limiting applied to keep them loud and up front, but these can easily be bypassed. Just like all of the Apple-made Library patches, these are created with intention, so have fun experimenting with the Smart Controls. Different combinations can create drastic changes to the sound. Have an iPad too? Open Logic Remote on your iPad, and choose the Smart Controls view… you can touch your way through the different Smart Controls.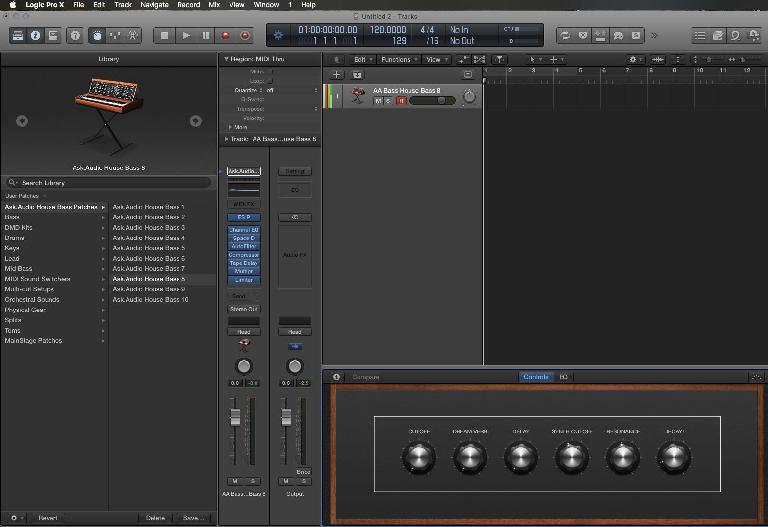 Tips
A couple of the patches are quite latent. I decided to keep them this way as a tradeoff for sound quality. Many Smart Control knobs are set to specific ranges on parameters, and many effect multiple parameters simultaneously on a single knob.
DOWNLOAD: AskAudio House Bass Patches for Logic Pro X
Learn Logic Pro X here.