Some of us don't find Christmas to be the most enjoyable time... if you'd prefer to hibernate through the next couple of days we can help! G. W. Childs shows how sound can put you to sleep.
Dormir, especialmente quando se trata de nós, pessoas criativas, é uma mercadoria rara. Eu, por exemplo, sou uma coruja noite admitiu. Isto é simplesmente porque minha criatividade e idéias tendem a fluir livremente. É também o tempo que eu tenho de mim mesmo, sem dúvida.
No entanto, como Ive progrediu ao longo deste divertido e fascinante vida, meu estilo de vida noturna levou-me para mais tarde e horas depois sem compensar mais tarde, com mais sono. E, posso dizer-lhe que, quando eu não conseguir dormir o suficiente, Im um punhado. E, isso afeta todo o resto eu faço emocionalmente, idealisticamente, e muito mais.
Em um certo momento, quando Id todos, mas se livrado de sono, e Id notado o efeito que tinha sobre mim, eu comecei a tentar voltar para o outro lado, tentando obter uma boa noite de sono. Só havia um problema. Parecia que Id esquecido de como dormir!
Isso resultou no uso de ervas, drogas e truques de sono para me ajudar a adormecer. Todos os que servem um grande propósito. Mas, ocorreu-me um dia que eu tinha um talento que eu não estava usando no esforço para cair asleepAudio.
Passei um grande bocado de tempo ao longo dos últimos anos pesquisando maneiras que eu poderia usar meus talentos de áudio para ajudar em casa, e me ajudar a tirar o sono que eu direly necessário. Consultando a internet, livros e de tentativa e erro, eu encontrei alguns grandes truques! Assim, se o sandman foi passando por você à noite, tente alguns desses truques.
Dica 1 - Encontrar um ambiente que você relaxa
Todos nós temos pequenos gatilhos de áudio que remontam à nossa infância. Alguns de nós ficar com sono quando ouvimos certas músicas, outros ficam sonolentos quando ouvem determinados sons. Pessoalmente, o som da chuva realmente me deixa sonolento. Assim, Ive investido em looping programas que podem ser executados durante toda a noite que vai me manter nesse estado sonolento.
Mesmo se você não se sentir como investir em um aplicativo de áudio ambiental que circula sem parar ( Whitenoise Pro , para o iPad é um ótimo exemplo), você ainda pode trazer uma gravação de áudio ambiental em sua DAW e loop-lo. Problema resolvido!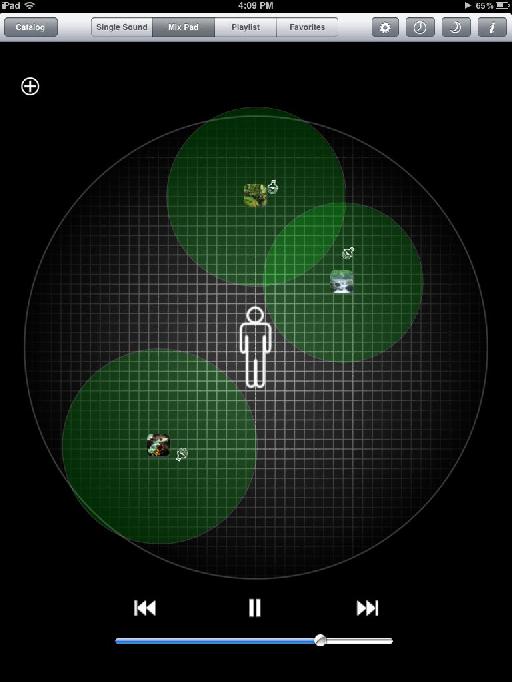 Whitenoise Pro para iPad é uma ótima maneira para gravar áudio ambiental.
Dica 2 - Reserve os seus sons para o momento certo
Ive desenvolveu uma regra simples com meu sono soundsI desligá-los quando eu não estou usando. Você encontrará rapidamente que a sua fácil e agradável de manter certos ambientes de áudio passando o dia todo. No entanto, isso pode anular o efeito que o som tem em você para dormir. Portanto, colocar os sons em uma hora, mais ou menos, antes de ir para a cama, e desligá-los quando você acorda!
Dica 3 - Escreva a sua Gatilho sono
Se você não tem um tipo específico de ruído ou som que você faz para estar com sono, você pode tentar thisWrite sua própria canção de ninar! Isso pode parecer bobagem, mas você já está versado em escrever canções para outros, tente escrever um para si mesmo, com a intenção de se colocar para dormir. Eu escrevi uma melodia simples sino que era de cerca de 3 minutos de duração. Sua relaxante, lento e realmente me deixa de bom humor. Além disso, porque eu escrevi isso com a intenção de dormir, eu associo automaticamente a música com o sono. Então, quando eu ouvi-lo, eu fico muito relaxado.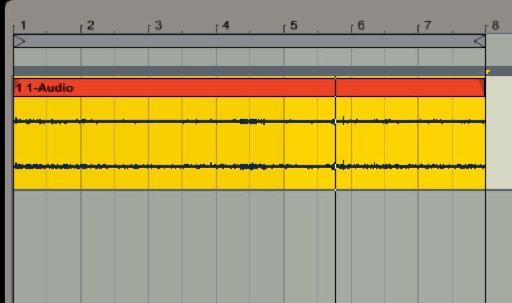 Você pode usar qualquer DAW como Ableton Live, Logic Pro ou GarageBand para criar seu próprio gatilho sono.
Conclusão
A falta de sono não é brincadeira. Isso pode conduzir a depressão, ganho de peso, e outras perturbações mentais. Esses truques funcionou muito bem para mim, e levaram a um sono mais relaxante do que eu estava anteriormente acostumado. Experimente-os e veja se eles podem ajudá-lo na convocação do sandman de volta para sua casa.