We're excited by this deal for Audified's MixChecker. You can save $50 in this sale on their acclaimed mixing assistant that'll save you time and money and make your mixes sound better for everyone.
Improve Your Mixes & Save Time & Money
Audified have partnered with www.Ask.Audio to offer you their super useful, award-winning mixing assistant plugin, MixChecker, at a whopping 33% off! This plugin has met with plaudits and acclaimed reviews from pro users and magazines and has never been discounted before.
In a nutshell, MixChecker saves you time, money and hassle. It intelligently simulates acoustic models of several consumer devices and classic reference monitors. For example, car stereos to laptop speakers, smart phones to consumer Hi-Fi's, and more. At the press of a button you can hear what your mixes will sound like on a range of different speakers so you can make your tracks sound great across the board.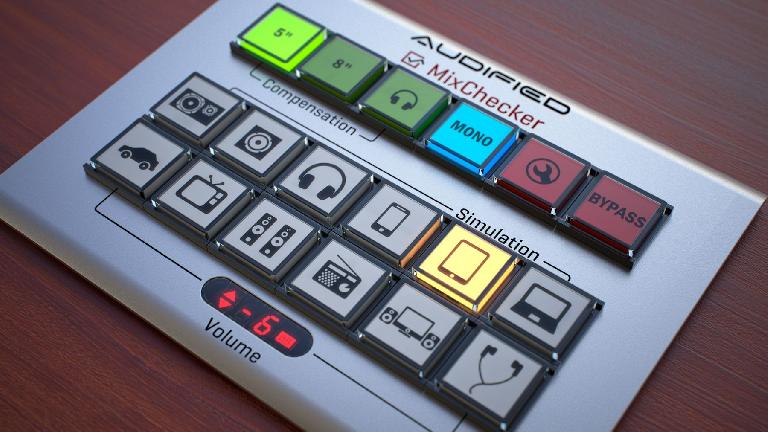 MixChecker has never been discounted before! We twisted the arms of our friends at Audified to offer an exclusive 33% off sale (that's $50 off) so until 7th February MixChecker is only $99. A bargain if you take your mixes seriously.
From our review by Hollin Jones:
MixChecker gives you a clever way to save a good deal of time and effort.

Audified measured the frequency responses and behaviour of all the devices listed in MixChecker under laboratory conditions to create their true and faithful models that you can rely on. Correcting your mixes just got a whole lot easier...
If you are even slightly interested we encourage you to jump on this deal as it expires in only a few days.
THIS IS A ONE-OFF DEAL WE'VE MADE WITH AUDIFIED. IT WON'T BE REPEATED AGAIN!
MSRP $149 / PROMO PRICE: $99.99
Please Note: MixChecker is 32-bit and 64-bit compatible for Mac & Windows PC. Plugin formats supported include AAX, AU, VST2, and VST3.
Learn More at: https://shop.audified.com/collections/products/products/mixchecker

Please share this offer with your friends and colleagues before it ends and enjoy having better sounding mixes with just two clicks of a button in the comfort of your own studio!