Even if you haven't yet updated to FL Studio 12 yet (why not??) Gary Hiebner shows you how to translate visual pixels into sonic synthesis using BeepMap. We wish every DAW had this!
FL Studio's BeepMap instrument is a unique one. It can take images and convert them into a form of synthesis that you can play on the instrument. It's really easy to use, but you can quickly get your own individualistic sounds by importing your own images into it. Let's take a closer look at how FL Studio's BeepMap works.
Adding the BeepMap Instrument
First let's add the BeepMap instrument to a channel. Go to Channels, Add One, and then under the Synth Special tab choose BeepMap.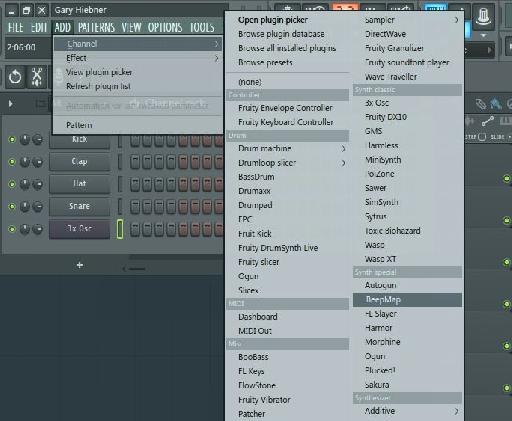 The BeepMap instrument user interface will launch.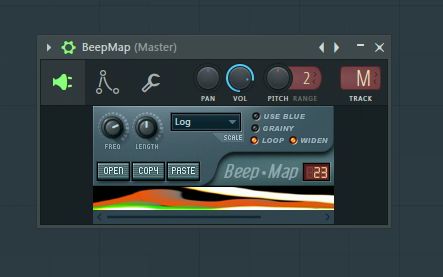 Adding an Image to the Instrument
So as I explained, you add images to this instrument for it to create sounds. It has a default image loaded into the instrument, but let's add our own images. First click on the Open button, this will bring up a dialog box where you can navigate to where your pictures are stored.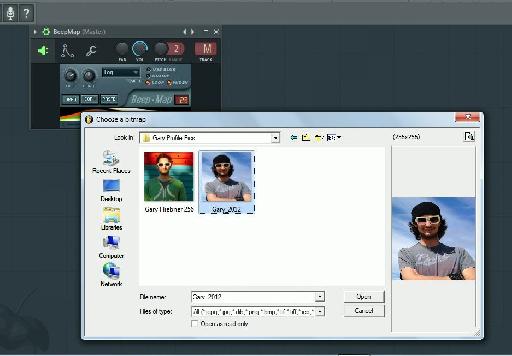 BeepMap supports the following image formats:

JPEG

DIB

PNG

BMP

TIFF

ICO

EMF

WMF
So that's quite a selection of supported image formats. If your image isn't in this format, then use a photo-editing application to change the format to a supported one.
When you've loaded up an image, play your keyboard controller and listen to your newly created sound.
What the BeepMap instrument does is that it scans the image from left to right and translates the colors and brightness in the image to audio frequencies, tone, and volume.
Tweaking BeepMap Further
BeepMap has some extra parameters you can use to further edit your new sound.
With the Frequency dial (FREQ), you can select the frequency range for the image. Turn the dial all the way to the left and hear how it alters the sounds. And then turn it all the way to the right, opening up the frequency range by increasing the image color and brightness back into the sound. What also helps is to increase the Max Bitmap height. This is the bottom right option. You can increase this up to 999. I found that this improved the image to sound conversion quality.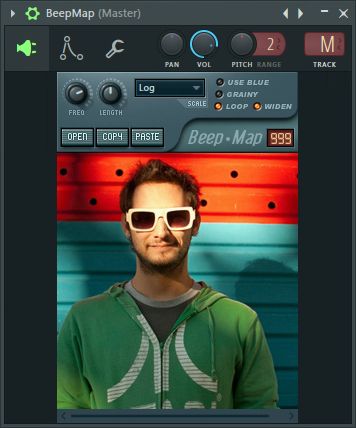 The Length dial sets the pixel duration. Turn this down and notice how it shortens the sound. So it acts similar like a sustain and release dial on an envelope filter.
Next to these dials you have a scale box where you have three scale options. By default, it's set to Log, but you can also choose between Linear and Harmonics. Jump between these different scales and hear how it changes your BeepMap sound.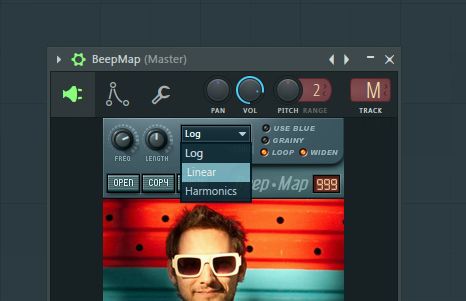 Blue, Grainy, Loop
Your final options are the buttons on the right. By default, this is set to Loop and Widen. Loop will loop the scanned image sound so that it sounds smooth. And widen will increase the stereo image. You can de-activate these to hear how it sounds without them. But having them enabled works quite well.
Blue enables the blue color response, giving quite a different change in the frequency of the sound, and then Grainy will add small grains of noise to the sound.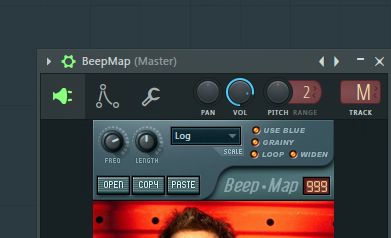 Automate the Parameters
This synth works well to create eerie, sci-fi-type sounds. But what I found really worked well was to automate some of the parameters. Try automating the FREQ and Length dials and hear how you can get some strange, eerie sounds. This could work well for some sound design in TV shows and films, or games.
To try this out, right-click on the parameter and choose create automation clip.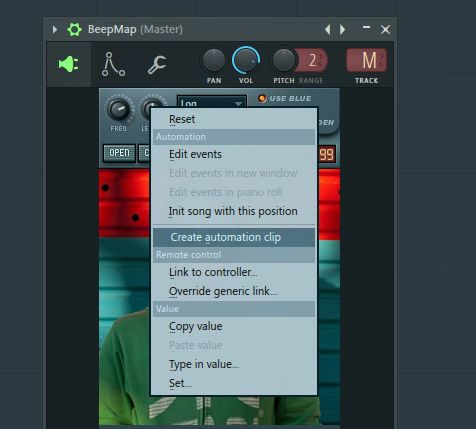 Then draw in and edit the nodes on the automation clip.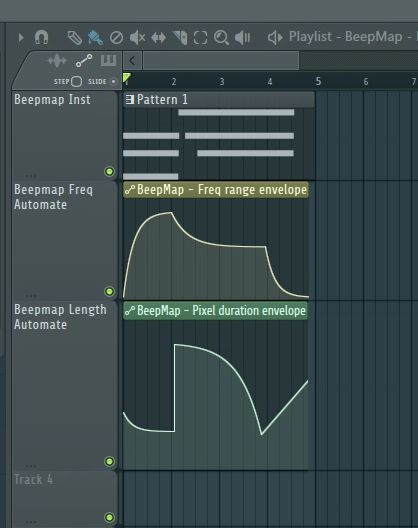 Conclusion
That's how to use the BeepMap instrument and your images to create your own unique synth instrument. You're guaranteed to get sounds others don't have by using your own pictures. Try this instrument out in your next production and see how it can add to the instrumentation of the song. For further FL Studio tips and tricks check out the following tutorials:

https://www.askvideo.com/course/fl-studio-101-introducing-fl-studio
https://www.askvideo.com/course/harmor-synthesis-on-steroids