MUSIC_SDP 1.0.5 is a Free, Open Source Music Making Playground With New MIDI Tools & Sequencer
Music_SDP (a free, open source music and sound design platform) now has a new MIDI file manager and new 2 MIDI-focused modules to show off with this update.
In their own words here's what the MSDP folks say about Music_SDP…
WHAT IS MUSIC_SDP?
The Music and Sound Design Platform is a new approach to making electronic and electro-acoustic music. Music_SDP uses many of the same tools and processes that are found in your favorite music software, but introduces a new paradigm for exploring sounds, performing songs, and writing electro-acoustic compositions. Inspired by the way guitarists connect effects together on pedal boards, Music_SDP allows synthesizers, file manipulators, filters, and effects to be created, crafted, and combined in a linear or non-linear fashion. Processes in Music_SDP are loaded into modules, and pedal boards can be built to accommodate any number of modules. Modules can send and receive signals from and to each other in any combination, and can even be connected across pedal boards! Modules can be controlled in real-time by the user directly or scores and automator boards can be created to automate the changes. Music_SDP comes with controller support to give you simple and immediate control of your project, and keyboard support to play the built-in synthesizers with your favorite hardware.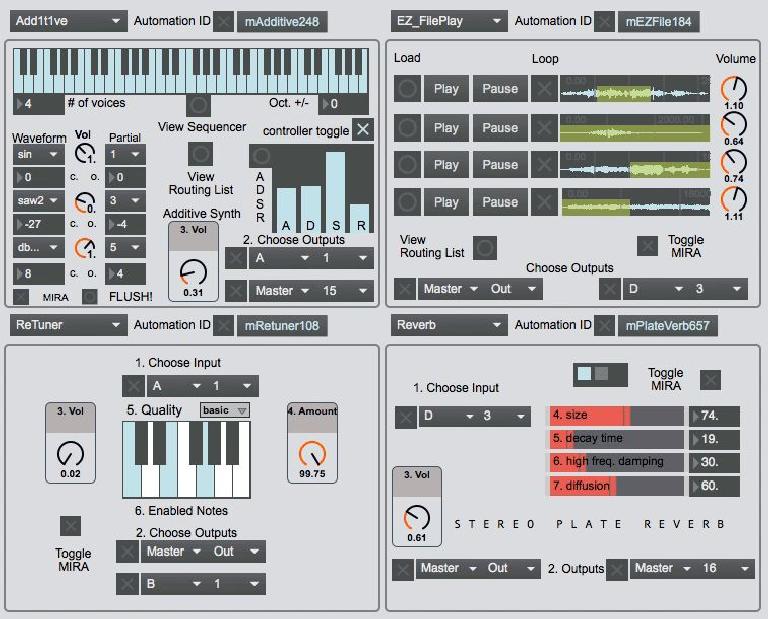 Music_SDP's design and control mechanisms provide an incredibly flexible and powerful program that is equally at home as a tool for exploration, for live performance, and song creation. Music_SDP can be a standout program in your software library, helping you to break out of the linear narrative of the digital audio workstation as you play with and explore unique sounds. Music_SDP can be a live performance platform, providing you with all the control you need to create effects and processes that transform your instruments (or any of the built-in synthesizers) in real-time. Music_SDP can be used to create complete songs and compositions, providing the means to build entire musical works from start to finish.
What's New in Music_SDP 1.0.5?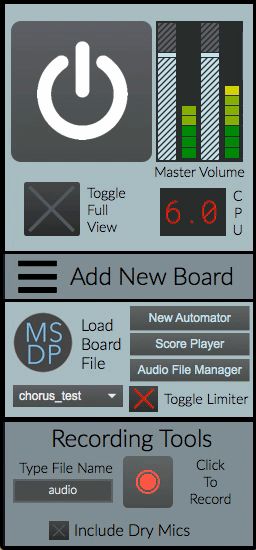 1. The new MIDI File Manager, which can be accessed from the System Board or from the dropdown menu, allows you to add MIDI files to your project from anywhere on your computer. This means that you can download sequences or import them from Ableton, Logic, Sibelius, Finale, or any other sequencing software, and use and manipulate them in your project. MIDI files will be saved to your project folder automatically, so you won't need to worry about losing your work in your other projects.
2. The new EZ MIDI Player lets you load up to four MIDI files from your project folder and send them on into any of your synthesizers, which will automatically begin playing the MIDI sequence. You can also set loop points, making it possible to creating looping patterns for your songs!
3. The MIDI Recorder takes MIDI data in from the EZ MIDI Player, from a hardware keyboard, or from the virtual keyboard, and records them into new sequence files. You can finally record a sequence that you've made on your Music_SDP synth and play it back as part of your project at any time! The recorder also includes the ability to send MIDI data through to your synthesizer so that you can record and playback sequences at the same time.
Web: http://musicsdp.com