With so many of us working directly with drum sample libraries, here's four quick tips on how to make your drums sound real when you don't have the budget to hire Lars Ulrich.
Drum sample libraries have progressed in leaps and bounds over the last few years. While we've covered many an electronic tip in the topic here at AskAudio, one thing we haven't touched on much is how to make the most out of your virtual instruments when you're looking to 'fool the listener'. Here are four tips on where to start when your project's budget doesn't include money for a drummer and you need to dust off your copy of BFD, Superior Drummer, or a similar instrument.
[gallery_page_marker title='Your Mix is Leaking' has_intro='true']
1. Your Mix is Leaking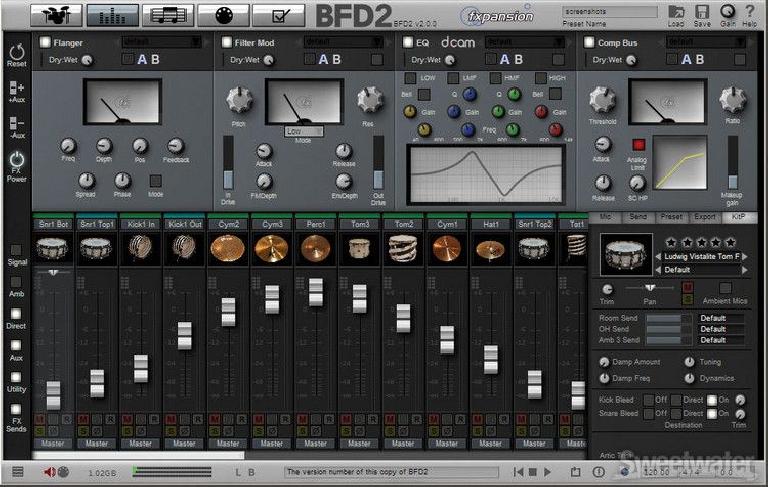 While the title of this section can sound a bit unsanitary, tweaking the mixer and applying 'leakage' is a must for realistic sounding virtual drums. With a real kit, the microphones will always encounter some amount of 'leakage'—when the sound from a snare drum is picked up by the tom mic, for example.
Modern virtual instruments anticipate that, and allow you to adjust the amount of virtual leakage that occurs. This gives the drums a more open and realistic feel, and can help your drum part breathe a bit and sound less mechanical.
[gallery_page_marker title='Quantize With Style' has_intro='false']
2. Quantize With Style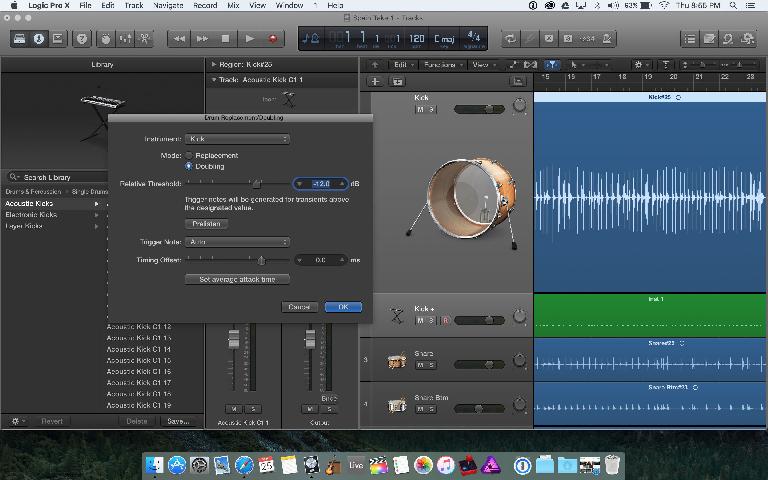 Applying 100% quantization is a sure-fire way to make your drums sound a bit robotic. Most DAWs will allow you to quantize to a percentage value, and staying away from 100% can help you tighten up a drum part without choking the life out of it. If you have the time, I have also gone really old school and simply gone through a drum part manually and lined up the parts I wanted to while letting parts of it ebb and flow a bit from the strict tempo. Some drum instruments even have a 'humanize' setting that takes this into account and even drifts the timing by a few milliseconds manually even if you quantize to 100%.
[gallery_page_marker title='Multi Out and Producer Kits' has_intro='false']
3. Multi Out and Producer Kits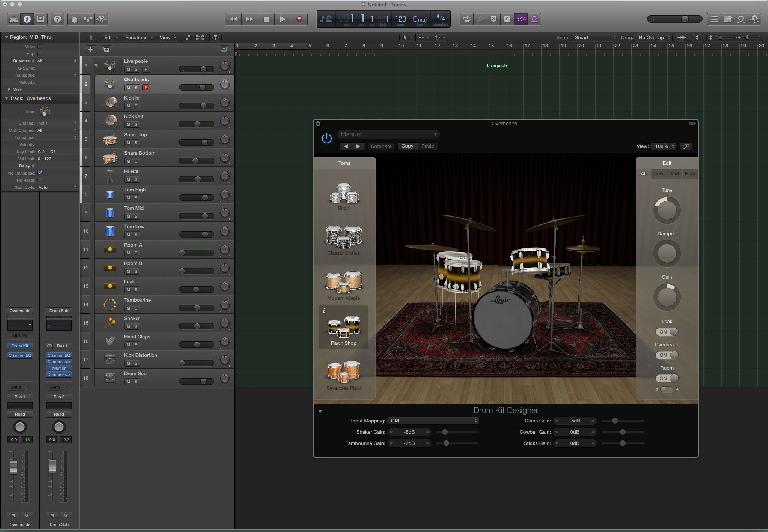 If you recorded an acoustic drum set, you'd likely use your full suite of killer AU effects on each and every piece of it. Why deviate from this process just because you're using samples? Sure, the mixer that comes with your VI is nice, but putting the extra effort in and using a 'multi-out' or 'producer kit' will give you the flexibility and control to EQ, compress, and process each drum manually just as if you were using stems of a real drum set.
[gallery_page_marker title='Beef it Up Digitally' has_intro='false']
4. Beef it Up Digitally
Sometimes we can get so caught it up trying to make everything sound real that we forget how much digital help modern drum kits are given in post production! Nearly every pop song has a sub-kick or sampled kick layered over the top of the acoustic one, and utilizing electronic samples is a staple of modern production. Don't forget to do this if the style dictates it appropriate! There's no law that says you can't use BFD and Battery at the same time!
Learn more in The Ask.Audio Academy here.