There's no better way to start 2014 than to come out of hibernation and get remixing! We have a treat for you this time with the exclusive song "Another Man's Smile" by Bend Sinister, written and produced from start to finish in the new MPV SongCraft Presents: Songwriting with Bend Sinister video tutorial course.

The prizes for this contest will literally have you banging a drum (or two)... we've teamed up with Toontrack who are offering the lucky winner the Toontrack Superior Bundle (worth over $1,800)!
We recommend you watch the video course and learn how the original version was produced by the Dubway's crew. Then download the stems and remix the same song in any style you choose.
Can you make a better mix, or will you go left field and take it in a completely new direction altogether? The choice is yours!

Prizes
Prizes have been provided by the fabulous Toontrack, who create essential virtual drum instrument plug-ins found in studios worldwide.
1st place: Toontrack Superior Bundle + a 1 Year Online Subscription to macProVideo.com

2nd place : 12 Month Online Subscription to macProVideo.com

3rd place : 6 Month Online Subscription to macProVideo.com.

Whether you win or not, here is your chance to share your musical excellence with the world!
HURRY! Contest ends Midnight PST, January 31st, 2014. Results will be announced in this article shortly after! Good luck!
How To Enter
1. Download the stems and get remixing!
2. Upload your finished remixes using the SoundCloud submissions box below. (You'll need a free SoundCloud account).
3. Listen to and vote for your favorite remix entries in the player below.
... and the original artists themselves will select the top 3 winners. Winners will be announced soon after January 31st, 2014!
About The SongCraft Tutorial
Watch the magic happen as the popular Canadian band, Bend Sinister, joins up with our intrepid Dubway production team to write and record a new song in just one day! Possible? You bet!
Back at the condo/recording studio at the SXSW Festival in Austin, Texas the Dubway production team is at it again. This time they've gently coerced the popular Canadian band, Bend Sinister, to spend an arduous day in our guerrilla condo-turned-studio to capture the songwriting experience as it happens in real time.
BTW, who needs a real recording studio anyway? Our team drags our mics, audio interfaces and laptops to where the action is happening and we get to sit back and watch the drama unfold! Our host (and singer-songwriter) Ben Arthur along with our engineer/production team of Mike Crehore and Al Houghton ensure that not a single note '" or inspirational moment '" goes undocumented. Yes, it's a long day and, like any REAL studio situation, it has its up and down moments. But the hardworking Bend Sinister band and our intrepid production team together prevail and capture what they need to get this song well on its way!
After the session is over, the guys shoot back to their real studio, Dubway, in Lower Manhattan. Here, with the help of Waves, Pro Tools and Toontrack's incredible Superior Drummer, they add the finishing production touches. Then, after a lot of hard work, boom... we've got a track!

So, come along on this audio adventure and see how all the cosmic songwriting forces come together and the new song, 'Another Man's Smile' is gently brought into the world!

Watch this one-of-a-kind video course:
http://www.macprovideo.com/tutorial/songcraftpresents-songwriting-with-bend-sinister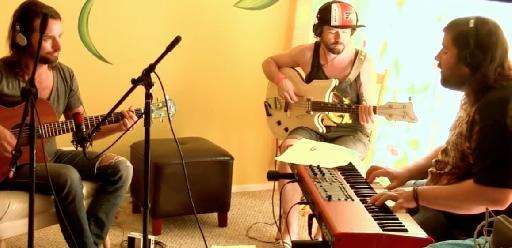 Three members of Bend Sinister in the Dubway mobile studio.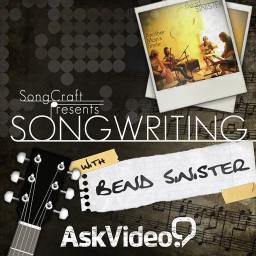 SongCraft Presents: SongWriting with Bend Sinister
About The
Toontrack Superior Bundle ($1,800 US)

Superior Drummer 2.0 is the professional drum sampler flagship from Toontrack Music.

With its excellent sounding sample-engine, its phenomenal realistic room sounds and its unrivaled extensive feature-list, it truly sets the industry standard in contemporary digital drum production.
It includes 20 GB of excellent drum sounds for professional music-production. Recorded with extensive and adjustable microphone-bleed and the unique room sound of legendary recording studio Avatar New York.
Along with Superior 2.0 you'll receive the following Superior Drummer Xpansion packs:
New York Studios Vol.2 SDX

New York Studios Vol.3 SDX

Metal Foundry SDX

Custom & Vintage SDX

Music City USA SDX

Roots SDX - Brushes, Rods & Mallets

Roots SDX - Sticks

About
macProVideo.com
macProVideo.com
is a high-tech, online video education community specializing in everything music from recording, mixing and music theory to expert training on world's leading audio software including Logic Pro, Pro Tools, Ableton Live, Native Instruments, Reason, Cubase, and more! Our entire library is available online, 24/7 so you learn what you want, when you want.
macProVideo.com.
What would you like to learn today?
Terms And Conditions
Entries must be submitted to the SoundCloud Dropbox above. You'll need a free SoundCloud account to participate. We advise that submitted tracks should be set to 'public'. If you wish, the download option can be disabled.
The closing date for entries is midnight, PST on January 31st, 2014. We reserve the right to alter the stated competition dates and the announcement date of the winning entries.
Winners will be selected by Bend Sinister and/or Dubway Studio team. The judges decision is final.
No cash alternatives can be offered for prize winners.
All trademarks and logos are protected. All rights of the producer and the owner of the recorded work are reserved.
Entrants must warrant that their entries are original work and do not infringe intellectual property and privacy of a third party. You are free to use sounds that were created by you and/or royalty free loops. The submitting party bears full responsibility for their use of any 'uncleared' content. 'Uncleared' content is defined as a sample, loop or audio file which you didn't create, or which you do not own the copyright of.
Entrants agree that their entries can be used, without additional rights being requested, in any associated SongCraft series video course created by macProVideo.com, AskVideo.com and any of their partners for online and download distribution.
Shipping costs will be paid for by macProVideo and Dubway Studios. Any local tax or customs charges must be paid for by the prize winner.
All entrants to this contest will be deemed to have accepted the rules and terms and conditions.
Now we're done with the legal speak'¦ Good luck creating amazing remixes!