Do you want to use audio delays more like an instrument than an effect? The Siren Audio's Feedback 2 is a piece of music software you'll want to spend some time with. G. W. Childs investigates.
If you, like me, share the belief that Delay is an instrument, as well as an effect, read on. Recently, I got to sit down and have some fun with a really slick, new effect/instrument/workstation known as Feedback2, from Siren Audio. In this review, I'd like to illuminate you in the ways of Feedback, as well as point out why you might want to spend some time with it, too!
Break It Down
Feedback2 is a different sort of animal, from what you may be used to. Where most effects generally consist of a small, simple interface, with a couple of settings, Feedback2 is populated with 20 different Delays. So, as you can imagine, and as you can see, there's a lot going on in here...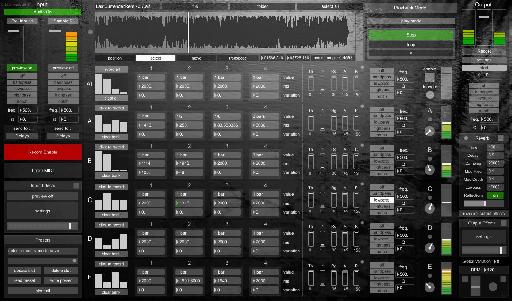 Thankfully, the recommended workflow for Feedback2 is inherent in the interface design. And, what a wonderful workflow it is. Starting from the top, you may either import an audio file of your choosing, or select to record from realtime input, from an audio interface, or built-in input on your computer. Once you have an input source, from here, you can go ahead and start recording various snippets of audio to be played back in one of your built-in Delay Banks. Each Delay Bank can individually record a segment of audio, independently from the rest of the banks. This is where things can get really interesting, because in each Delay Bank, there reside four delays. So, with five different banks to work from, built-in effects, built-in filters and extremely intuitive and elaborate MIDI Learn features, it doesn't take long to see quite the rabbit hole that SirenAudio has put together for you here.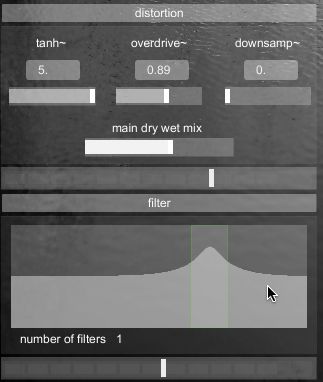 Practical Application
Feedback2 gives you a lot of tools for making something new, different and sometimes quite beautiful out of any audio you throw in. Even from the built-in audio playback device, you can section out particular parts of an audio file to do surgery on. Or simply move around your selection of audio, throughout your imported audio file, recording various segments in to each of the delay banks. You also have the ability to run audio through Feedback 2 in real time. This is where things can get really incredible, as with so many delays, this really opens up any incoming audio signal in to becoming fodder for your echoing experiments. And, because you have additional effects available for the input, and output of Feedback 2 what you bring in, will definitely go out sounding completely different, very quickly. You even have the ability to record the output of Feedback 2 to a marked folder of your choosing, so that your session in Feedback 2 isn't lost!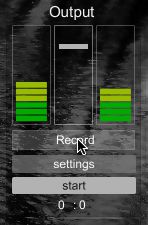 Conclusion
Feedback 2 is an impressive piece of software. But, it's not without some requirements. You will need to install and update Java for your machine. And, you may find some of the setup little confusing at times, as well. But, the customer support is strong, and there is an extensive manual that covers both usage, as well as setup. So, if you have a desire to either build up a set around one audio file. Or, a need to create new textures, environments, or even worlds of sound, I would highly suggest having a look at Feedback 2.