Reason 6 is packed with instruments, effects, little-known shortcuts and tricks. But at first glance there is no high-pass filter'¦ or is there? Mo Volans digs below the surface to undercover this gem.
OK so I may not be the first person on the planet to discover this but on a recent project I was pleasantly surprised to find out I could fashion a high pass filter in Reason 6's rack. This may not sound that incredible but when you consider that Reason does not actually have a rack-based high pass filter it's actually very good news for Reason power users.

Why I needed It... And Why You Might, Too
So I was mixing a heavily vocoded vocal in Reason 6 (it is me singing, hence the heavy vocoding). I had automated some return based panning delay on certain sections and was pretty happy with the results.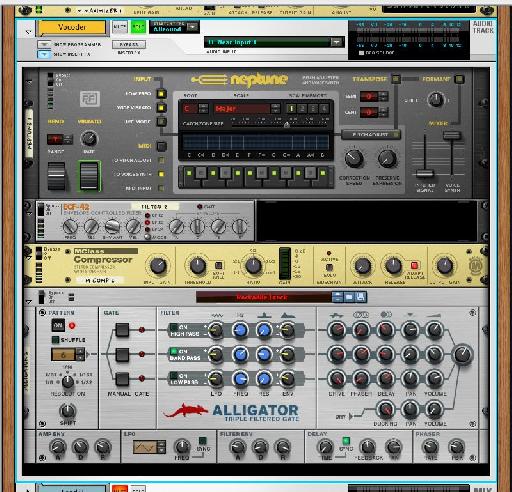 My Vocoder chain

...And the heavy echo effect on the return channel
I had used the console's high pass filters to trim the low end from the vocal itself but the problem arose when I wanted to do the same with the effects return. I had already automated some pan data and bar a level control I had run out of options.

The high pass filters on the console
I knew any further processing had to take place in the rack but the lack of a dedicated high pass filter left me a bit stumped. Then I remembered that in a previous mastering session I had come across a high pass filter of sorts...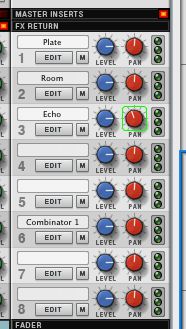 The automated return that needed to be treated
The vocal with unfiltered delay return:
What I Used
The Class Stereo Imager works across two bands, high and low. It's essentially a crossover that works by using high and low pass filters to split the bands on which it applies its stereo expansion effect.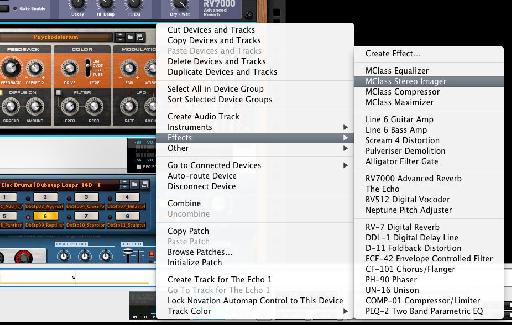 Creating an MClass Stereo Imager
The revelation is that these filters can actually be isolated using solo buttons. There is also a separate output on the rear of the device for the high and low bands. So, whether you utilize the solo buttons or the separate outs you can actually take advantage of the individual filters.
By setting the stereo enhancer knobs to zero we also ensure that no effect is added to either band used. At this point I knew I had a dedicated, rack-based high pass filter I could use in any project. Good news.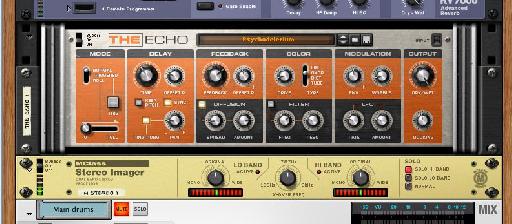 The Imager in place with the correct settings
The Routing Needed
If you plan to use this as an insert it's all pretty straightforward: simply locate the device you want to process and create an MClass Imager in the usual way, the routing will be done for you. It's when you want to use this in conjunction with returns that you may run into problems.

The Imager's rear panel
I found that I had to hold down Shift and create the device to avoid the auto routing from messing things up. I then manually routed the device as an insert in my reorient chain. This way I got the perfect signal path and a great high pass filter for my effects returns. Hope you found this as useful as I did!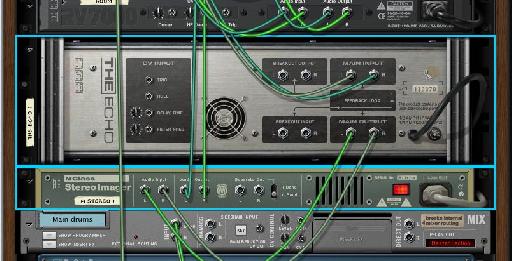 The routing I used
Two final filtered delay return: