Platforms in music & tech have long seen a diverse range of opinions. Mac vs PC, Cubase vs Logic v Pro Tools, etc. It's fair to want the best, but Matthew Loel T Hepworth notices a new "Sucks" trend.
Si vous êtes comme moi, vous utilisez un DAW (Digital Audio Workstation) programme pour enregistrer votre musique. Et comme moi, vous l'occasion de visiter les forums et les blogs divers pour aider avec le soutien de dépannage ou de fonctionnement de votre DAW. Et si vous le faites, Im youve vous croiserez les opines fil souvent affichés dans laquelle quelqu'un que le programme DAW youre utilisant suce!
Pour moi, Im un grand fan de la Steinberg programme Cubase . Par conséquent, je suis toujours amusé quand je vois quelqu'un poste, Cubase sucks! Eh bien, si c'est le cas, pourquoi est-il le logiciel DAW le plus populaire sur la planète? Des artistes tels que Paul McCartney, Stevie Wonder, Accept, Erran Baron Cohen, Hans Zimmer, Kraftwerk, Meshuggah, et d'innombrables autres comptent sur Cubase (et sa variante post-production, Nuendo) pour produire leurs efforts créatifs. Donc, Im ici pour vous dire: Si Cubase suce, puis Pro Tools, Studio One, Reaper, Logic, Sonar, DP, Live, Reason, et al, aussi sucer. C'est, sauf si vous ajoutez l'ingrédient magique. (Si Ive éveillé votre intérêt, lisez la suite.)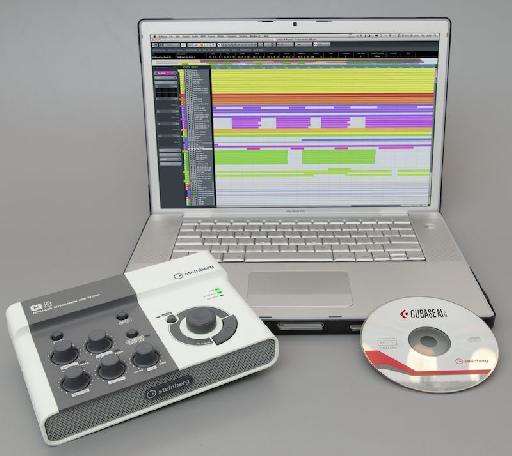 Cubase est un DAW extrêmement populaire et capable, mais que cela prouve qu'un mauvais ouvrier blâme ses outils?
L'ingrédient magique
Retour en 1999, je travaillais pour Alesis au cours des jours de gloire de l'ADAT. J'ai eu la grande chance de présenter une clinique ADAT avec multi-Grammy producteur récompensé, Francis Buckley (Alanis Morissette, Quincy Jones, LL Cool J, Aerosmith, etc.) Il a été la démonstration de la M20 ADAT à un auditoire de 400 sur une douce soirée Albuquerque. Il était au milieu de décrire comment l'ADAT (à l'époque) a fait son flux de travail plus facile et ses productions sonnent mieux, quand soudain quelqu'un s'est levé et a crié, Hey man, Ive écouté que ADAT et je pense que cela ressemble à s #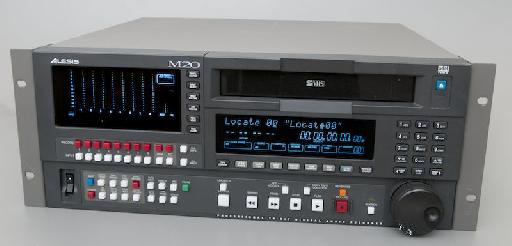 T-il un ADAT faire une bonne chanson de son mieux ou pas?
Le fait est des gens comme la musique pour la musique plutôt que la technologie utilisée pour le créer. Par exemple, Phil inspecteurs mur d'enregistrements sonores (The Ronettes, The Crystals, Ike et Tina Turner, etc) ont été produites sur (Ampex 300 et 350) 3-voies ouvertes bobine enregistreurs et généralement en mono. La plupart des Beatles plus tard, les enregistrements ont été effectués sur 4-pistes ouvertes bobine plate-formes. Le Bruce Springsteen Nebraska atteint un niveau record a été enregistré par Bruce seul dans sa maison sur un enregistreur (Tascam Portastudio) cassette 4 voies. Maintenant Ill être le premier à admettre que dans le temps qu'il a fallu pour écrire cet article, ces artistes, ainsi que ceux d'aujourd'hui dans les charts Billboard Top 10 et a enregistré en utilisant la technologie DAW contemporaine, aura vendu plus de disques que je veux dans ma vie. Im pas heureux à ce sujet. Cest tout simplement la réalité. Si votre réalité est pondérée en fonction des unités vendues catégorie, puis Im jaloux.
Le test de DAW Sucks
Maintenant Id comme vous me le permettez dans cette expérience: Prenez un moment et penser à une chanson populaire ou une mélodie que vous n'aimez pas vraiment. Je veux dire celui qui fait grincer des dents pendant que vous vous frénétiquement atteindre pour changer le canal ou appuyez sur la touche de saut. (À ne pas insulter le compositeur, ni son succès, mais, pour moi Im pensant à Margaritaville de Jimmy Buffet.) Envisagez-vous de cette chanson? Ne vous l'entendez dans votre tête? Tu me hais pour ce faire de vous encore?
Permet de bien dire que vous avez trouvé que le chant, celui que vous détestez avec passion, a été enregistrée sur votre logiciel DAW enregistrement préféré ou de la technologie d'enregistrement. Maintenant, ne vous l'aimez? Est-il tout à coup plus agréable à écouter? Ne vous devenez extatique que le son chatouille vos tympans? Parce que Im absolument certain que votre opinion sur la chanson n'a pas changé. Il aspire toujours, pas vrai? Thats bien mon point de vue: Comment une chanson a été enregistrée ou ce qu'il a été enregistré sur fait peu de différence pour vous ou pour moi et ne sera certainement fait aucune différence pour la personne qui fait comme dans la chanson. L'ingrédient magique je l'ai mentionné avant est (en utilisant le logiciel DAW de votre choix, insérez ici roulement de tambour) une bonne chanson. De plus, il est important de se rappeler que même si vous pourriez être le seul qui l'aime, thats assez pour être considéré comme une bonne chanson.
Résumant
Donc, comme beaucoup de gens, j'utilise Cubase et faire beaucoup de choses avec elle. Pour moi, je fais une vie en produisant, le mixage et le mastering de musique ainsi que d'écrire des livres et des vidéos tutoriel sur Cubase. Il ya beaucoup d'autres artistes à faire des disques à succès à l'aide de Cubase. Dans le même temps, il existe une myriade d'autres grands programmes et les technologies d'enregistrement qui permettent à tous de nous pour manifester notre créativité musicale. Au lieu de dire Cubase est grand et tous les autres sucent, je préfère réaliser qu'il ya beaucoup de chemins à nirvana audio. Nous sommes chanceux et gâté pourri de vivre à une époque où le studio d'enregistrement existe dans nos ordinateurs portables, où la créativité n'est pas étouffée par le manque d'installations d'enregistrement abordables, et quand l'Internet nous permet de partager notre art avec le monde et de contourner la maison de disques cadres. Ce sont des moments magiques, alors gardez la musique coule, pour elle, contrairement à la technologie, c'est ce qui compte.
Maintenant, si youll excusez-moi, Margaritaville vient à la radio et je ne m'inquiète pas si elle a été enregistrée sur Cubase, Pro Tools, un Studer ou ce que vous avez, Im changer le canal.