Platforms in music & tech have long seen a diverse range of opinions. Mac vs PC, Cubase vs Logic v Pro Tools, etc. It's fair to want the best, but Matthew Loel T Hepworth notices a new "Sucks" trend.
Se você for como eu, você usa um programa DAW (Digital Audio Workstation) para gravar sua música. E como eu, você, ocasionalmente, visitar vários fóruns e blogs para ajudar com suporte de resolução de problemas operacionais ou de sua DAW. E se o fizer, Im certo youve se deparar com os freqüentemente postadas fio opina wherein alguém que o programa DAW você está usando é uma merda!
Para mim, Im um grande fã do programa Steinberg Cubase . Portanto, estou sempre divertido quando vejo pós alguém, Cubase é uma merda! Bem, se isso acontecer, por que é a DAW mais popular do planeta? Artistas como Paul McCartney, Stevie Wonder, Accept, Baron Cohen Erran, Hans Zimmer, Kraftwerk, Meshuggah, e muitos outros contam com Cubase (e sua variante pós-produção, Nuendo) para produzir os seus esforços criativos. Então estou aqui para dizer-lhe: Se Cubase é uma porcaria, então o Pro Tools, Studio One, Reaper, Logic, Sonar, DP, Live, Reason, et al, também chupar. Ou seja, a menos que você adicione o ingrediente mágico. (Se Ive despertado o seu interesse, continue a ler.)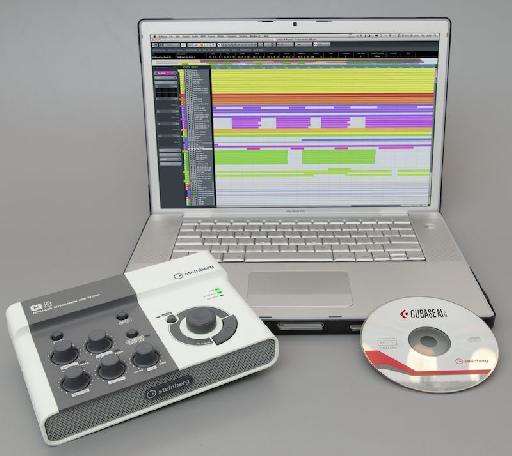 Cubase é um DAW extremamente popular e capaz, mas isso prova que um mau trabalhador culpa suas ferramentas?
O ingrediente mágico
Em 1999 eu estava trabalhando para Alesis durante os anos áureos da ADAT. Eu tive a grande sorte de apresentar uma clínica ADAT com multi-Grammy produtor vencedor, Francis Buckley (Alanis Morrisette, Quincy Jones, LL Cool J, Aerosmith, etc.) Ele estava demonstrando a M20 ADAT para uma platéia de 400 em uma noite de Albuquerque ameno. Ele estava no meio de descrever como o ADAT (na época) fez o seu fluxo de trabalho mais fácil e suas produções soar melhor, quando de repente alguém se levantou e gritou: Ei, cara, Ive ouviu que ADAT e eu acho que soa como s #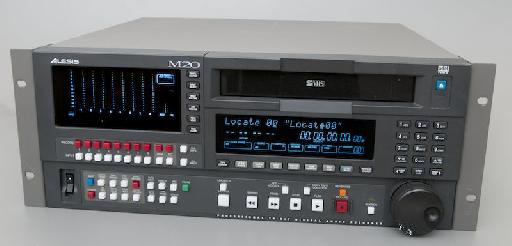 Será que um ADAT fazer um som boa música melhor ou não?
O fato é que as pessoas gostam de música para a música e não a tecnologia usada para criá-lo. Por exemplo, Phil tores parede de gravações sonoras (The Ronettes, The Crystals, Ike e Tina Turner, etc) foram produzidos na Ampex (300 e 350) 3-track-carretel aberto gravadores e geralmente em mono. A maioria dos Beatles depois gravações foram feitas em 4-track-carretel aberto decks. O Bruce Springsteen bateu recorde Nebraska foi gravado por Bruce sozinho em sua casa em um gravador cassete (Tascam Portastudio) 4-track. Agora eu vou ser o primeiro a admitir que, no tempo que levou para escrever este artigo, os artistas, juntamente com os de hoje Billboard Top 10 charts e gravadas usando tecnologia DAW contemporânea, terá vendido mais discos que eu quero na minha vida. Eu não estou feliz com isso. Isso é simplesmente a realidade. Se a sua realidade é ponderado em relação às unidades vendidas categoria, então estou com ciúmes.
O DAW suga teste
Agora Id como você para me satisfazer neste experimento: Tome um momento e pensar em uma canção popular ou música que você realmente não gosta. Quero dizer o que te faz encolher, enquanto você desesperadamente chegar para mudar o canal ou apertar o botão de salto. (Não insultar o compositor nem o seu sucesso, mas, para mim, estou pensando de Margaritaville por Jimmy Buffet.) Você está pensando em que música? Você ouve isso na sua cabeça? Você me odeia por fazer isso com você?
Bem, digamos que você descobriu a música, o que você detesta apaixonadamente, foi gravado no seu software favorito DAW gravação ou tecnologia de gravação. Agora que você gosta? É agradável de repente, mais para ouvir? Você fica extasiado como o som agrada seus tímpanos? Porque eu sou absolutamente certo de que sua opinião sobre a música não mudou. Ele ainda é uma porcaria, certo? Bem isso é o meu ponto: Como uma canção foi gravada ou o que foi gravado em pouca diferença faz para você ou para mim e certamente não vai fazer qualquer diferença para a pessoa que gosta da música. O ingrediente mágico que eu mencionei antes é (usando o DAW de sua escolha, insira tambor rolo aqui) uma boa música. Além disso, é importante lembrar que mesmo que você pode ser o único que gosta dela, isso é o suficiente para qualificá-lo como uma boa canção.
Resumindo
Assim como um monte de gente, eu uso o Cubase e fazer muita coisa com ele. Para mim, ganhar a vida produzindo, mistura, masterização e música, bem como escrever livros e fazer vídeos tutoriais no Cubase. Há um monte de outros artistas que fazem discos de sucesso usando o Cubase. Ao mesmo tempo, há uma infinidade de outros grandes programas e tecnologias de gravação que permitem a todos nós para manifestar a nossa criatividade musical. Em vez de dizer Cubase é grande e todos os outros chupar, eu prefiro a perceber que há muitos caminhos para o nirvana áudio. Somos sortudos podre e estragado a viver em uma época em que o estúdio de gravação existe em nossos laptops, onde a criatividade não seja dificultado pela falta de instalações de gravação a preços acessíveis, e quando a Internet nos permite compartilhar nossa arte com o mundo e ignorar gravadora executivos. Estes são tempos mágicos, de modo a manter a música fluindo, pois, ao contrário da tecnologia, é o que importa.
Agora, se você vai me desculpar, Margaritaville só veio no rádio e eu não me importo se ele foi gravado no Cubase, Pro Tools, uma Studer ou o que você tem, estou mudando o canal.