The Chord Track in Cubase 7 is a powerful new feature designed to help you transfrom your music quickly. Hollin Jones introduces some timesaving tips and hints in this tutorial.
Die Akkord-Spur in Cubase 7 ist ein äußerst leistungsfähiges neues Feature, das jeder vom Anfänger bis zum erfahrenen Spieler können dazu beitragen, weiter fortgeschritten und professionell klingende Musik zu schaffen. Werfen wir einen Blick auf einige zeitsparende Tipps und Insider-Tipps, um Ihnen helfen, das Beste aus ihm heraus.
Tipp 1
Ein Projekt kann nur eine Akkord-Spur zu einem Zeitpunkt, da die Kettenglieder zu einer MIDI-Spur ausgelöst, die schließlich haben müssen die Akkorde, um es in Ordnung kopiert für Sie zu starten Programmierung eines neuen MIDI-Instrument mit der Akkord-Spur. Sie können jedoch zuordnen Akkord-Spur, jede MIDI-Spur in einem ausgelösten Projekt spielen, indem es zu einer gegebenen Spur. Oder wählen Sie Überwachte Tracks, um es zu welcher Track gerade hs Überwachung aktiviert senden.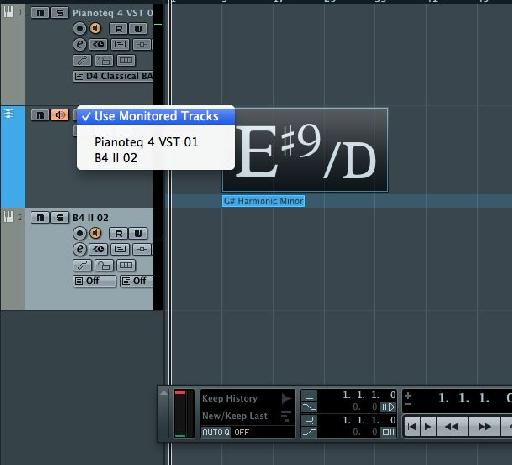 Tipp 2
Blocks von Daten in einer Akkordspur gehorchen die Projekte schnappen Einstellungen so, wenn Sie sie überlappen müssen, um eine feinere Einstellung wie oder 1/16 wählen oder gar ganz auszuschalten schnappen, während Sie Akkord-Events herumschleppen wollen. Sie können wählen, Veranstaltungen und quantisieren sie mit Projekt Quantisierungseinstellungen wie Sie können mit allen Daten, wenn Sie also das Timing seine leicht, es mit ein paar Mausklicks korrigieren verwirren.
Tipp 3
Das Fenster hat eine Chord Chord Assistent Abschnitt und wenn Sie auf diese, wird es nutzen, wie sie über die bestehenden Akkorde kennt, neue diejenigen, die gut funktionieren könnte in einer Sequenz vor. Verwenden Sie die Komplexität bar von der Grundlagenforschung bis zur hindeutet erweiterte Akkorde zu bewegen, und der Modus-Menü noch detailliertere musikalischen untergeordnete Steuerelemente zum Erstellen von Akkorden zugreifen.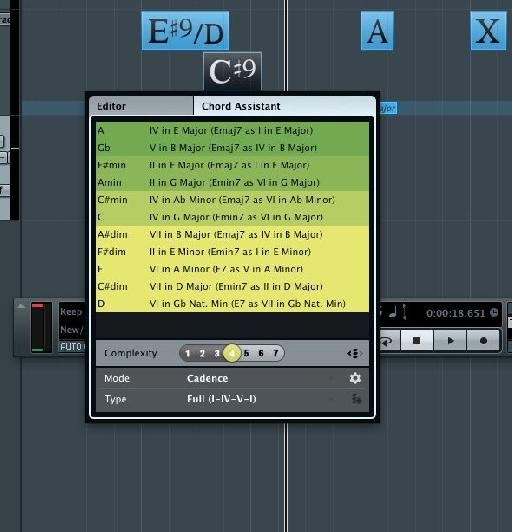 Tipp 4
Im Editor Abschnitt der Chord Fenster theres ein MIDI Input-Option. Wenn dieser gedrückt wird, können Sie festlegen, Notizen für den Akkord durch Drücken von Tasten auf Ihrem MIDI-Keyboard verwenden. So können Sie nicht unbedingt wissen, was ein Akkord, wenn Sie es spielen, aber in Cubase wird Ihnen sagen, ist. Dann können Sie sie durch Hinzufügen oder Entfernen von Notizen über die Bildschirmtastatur.
Tipp 5
Um einen Akkord-Spur auf MIDI-Parts konvertieren, einfach per Drag & Drop eine oder alle der Akkord-Events auf einer MIDI-Spur in einem Projekt. Sie können diesen Vorgang so oft wiederholen, wie Sie möchten, so ist es einfach, eine Reihe von Akkorden über mehrere MIDI-Spuren duplizieren. Denken Sie daran, dass, wenn Sie dies getan haben, die ursprünglichen Akkorde klingen immer noch, so dass Sie brauchen werden, um die Akkord-Spur stumm zu schalten oder trennen Sie ihn vom Instrument sie spielen, um Notizen Verdoppelung zu vermeiden.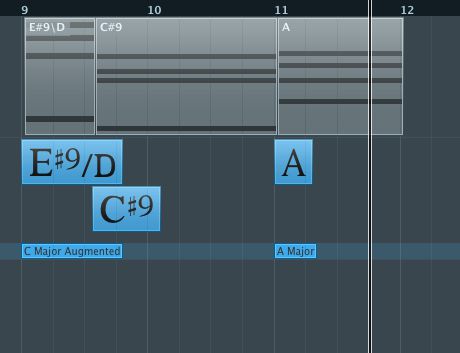 Tipp 6
Die Akkord-Spur kann zu jeder virual Instrument zugeordnet werden, aber es hilft, um es einzurichten richtig für ein Klavier, Gitarre oder generischen Instrument, um die Griffe richtig zu machen. Sie können dies, indem Sie auf den Inspektor auf der linken Seite der Strecke und die Zuordnung zu einem Instrument Art zu tun. Innerhalb jeder erhalten Sie auch ein Untermenü mit Optionen, um maßgeschneiderte die Akkorde zu verschiedenen Tonleitern und Genres.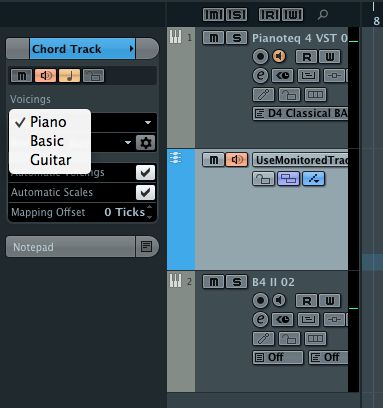 Mehr Tipps Cubase 7 hier: