Finding shapes for your design projects doesn't always require opening your wallet and browsing 3rd party libraries. Toby Pitman shows the way to a creative, DIY path using InDesign.
أشكال التكنولوجيا مفيدة لجميع أنواع المشاريع التي يتم مستقبلية قليلا. HUDs سواء في التركيب أو نماذج 3d. هناك العديد من المكتبات الطرف عن 3 لهذه التصاميم الهندسية ، وGoMedia الرقمية عصير بعض حزم ناقلات كبيرة.
بدلا من شرائها في الواقع الكثير من المرح لجعل الخاصة بك ، وسهلة للغاية. ويمكن بناء المكتبة الخاصة بك من عناصر التصميم في وقت فراغك جعل المشاريع الخاصة بك أكثر الأصلي وتوفر لك بعض النقود أيضا.
هيريس تعليمي سريع على خلق عنصر التكنولوجيا المستقبلية في Illustrator.
هيريس ما كانوا في طريقهم لتكون القرارات. إنشاء مستند جديد. وعادة ما يجعل مجرد RGB الأساسي واحد عن 700px × 1000.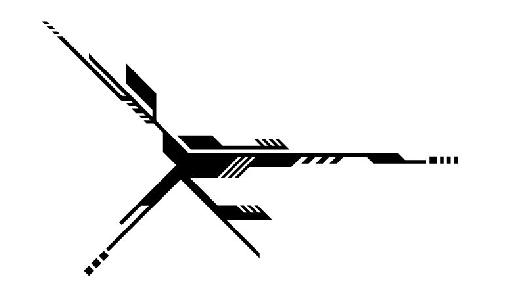 الخطوة 1
يتم تمكين وجعل تأكد من انطباق الشبكة -- تشغيل الشبكة (القيادة).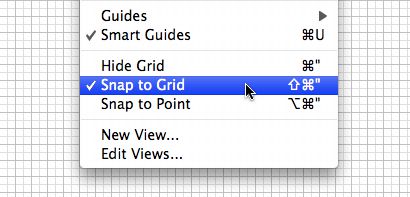 الخطوة 2
استخلاص ثلاثة مستطيلات ضئيلة من مختلف الأحجام. يمكنك ان ترى وقطعت هذه الشبكة إلى كتلة واحدة في الارتفاع.

الخطوة 3
تدوير الآن ، وينضم إليهم ما يصل الى جعل شكل قاعدة للحل. إيف استدارة بزاوية 45 درجة. ينبغي لهذه الأداة معا بشكل جيد للغاية.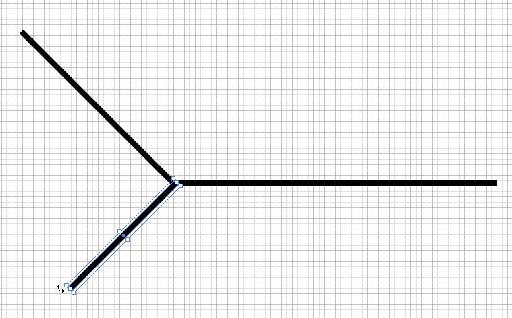 الخطوة 4
ايم المقبل سنبدأ في ملء سمكا مع بعض الأشكال.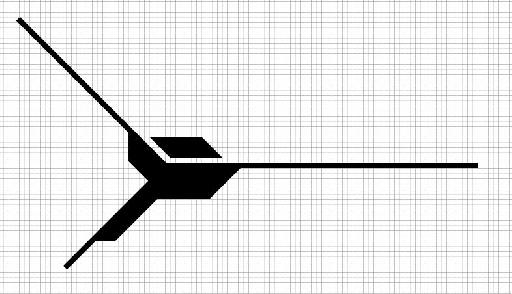 الخطوة 5
جعل اكبر كتل بسيطة ويمكن القيام به بطريقتين. الأول هو مع أداة تحويل القص. استخلاص مستطيل والتحكم مزدوجا فوقه. اختر من القائمة القص تحويل.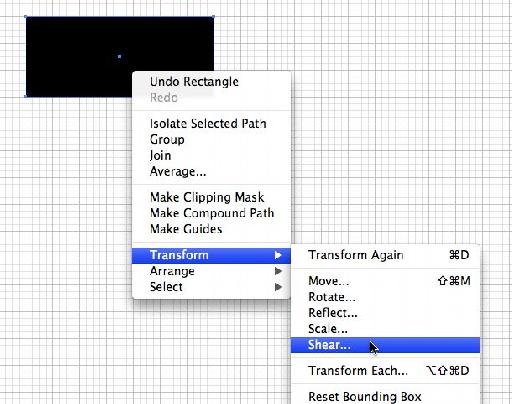 الخطوة 6
تعيين الزاوية إلى 45 درجة. يمكنك معاينة إذا أردت. هذا وسوف تعطيك الكمال 45 درجة الميل إلى المستطيل.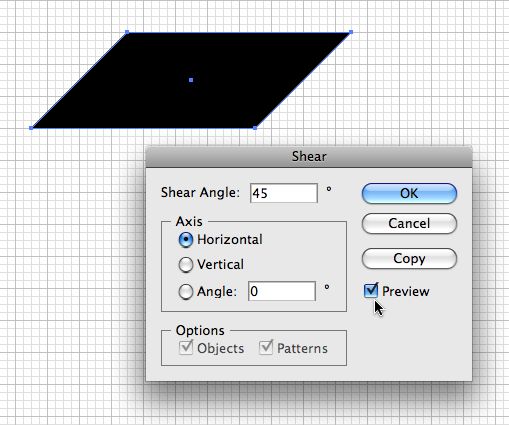 وهناك طريقة أخرى للقيام بذلك هي لتحديد القاع نقطتين للمستطيل مع التحديد المباشر (السهم الأبيض) الأداة.
تحريكها أفقيا عقد العالي (لتقييد الحركة) حتى أنها المفاجئة إلى زاوية 45 درجة على الشبكة.

ستجد طريقة القص مفيد عند التعامل مع مسارات متعددة.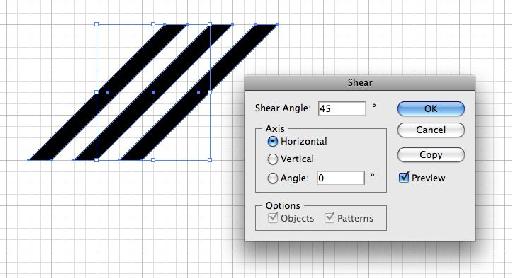 الخطوة 7
بدء التقاط الأشكال معا.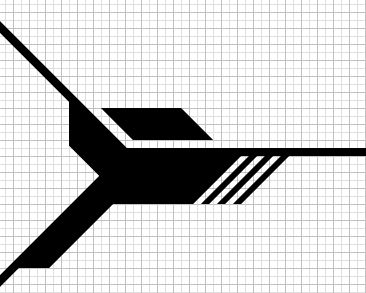 يمكنني استخدام هذه التقنيات بشكل أساسي وإضافة الأشكال حتى أحصل على شيء أحب.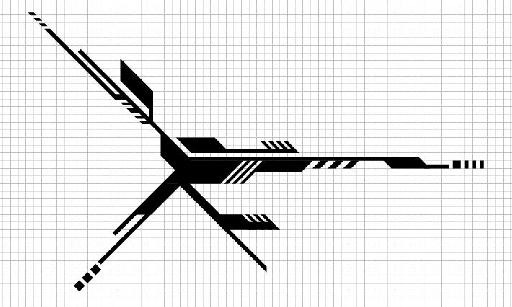 الخطوة 8A
فسوف تجد أنك في نهاية المطاف مع الكثير من مسارات منفصلة على طبقة واحدة.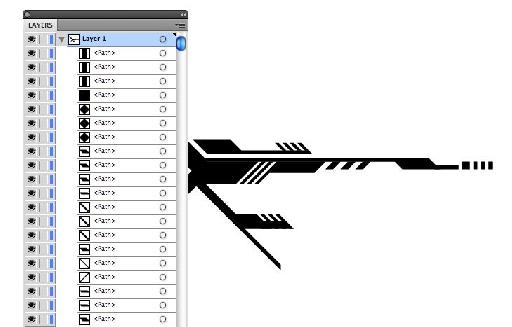 لديك الآن خياران.
يمكنك الانضمام إلى جميع المسارات لجعل كائن واحد عن طريق تحديد جميع المسارات وباستخدام أداة توحد في إطار باثفايندر.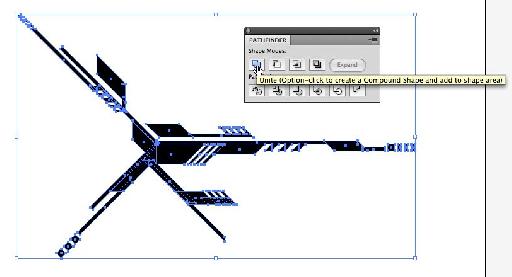 هذا مفيد إذا كنت ترغب في استيراد الشكل في Photoshop باعتبارها طبقة الشكل.
الخطوة 8B
الخيار الآخر هو فصل جميع المسارات على الطبقات فريدة من نوعها. يمكنك القيام بذلك عن طريق الذهاب إلى قائمة الطبقات والخاص مع طبقة مختارة اختيار النسخة إلى طبقات (تسلسل).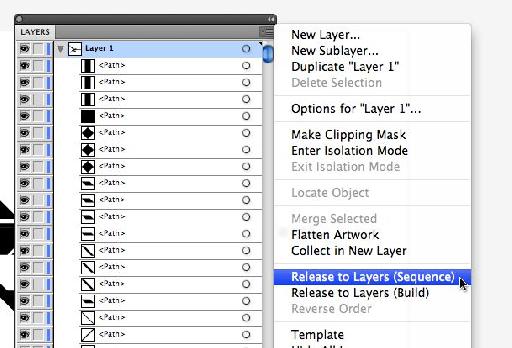 هذا يخلق طبقة لكل مسار في النظام.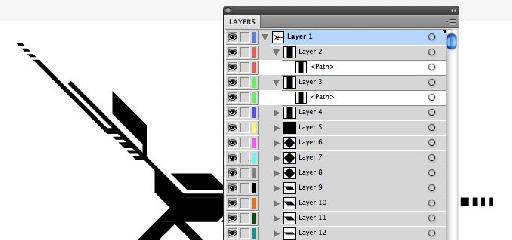 حدد كل ما تبذلونه من طبقات فرعية أنشأته وسحبها من طبقة 1. حذف طبقة فارغة.
الخطوة 9
يمكنك الآن استيراد هذا الملف المصور في After Effects باعتبارها تكوين وتحريك كل عنصر على النحو AE سوف نرى جميع طبقات منفصلة.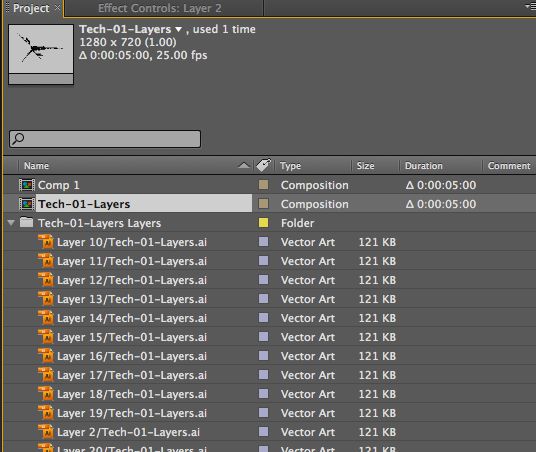 الخطوة 10
هنا يمكنك ان ترى جميع طبقات في الوقت الخط. تذكر لتحديد التحولات طي لجميع الطبقات لخطوط ناقلات هش في AE.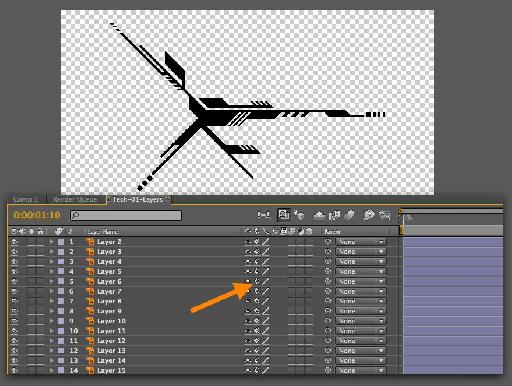 يمكنك تجربة مع جميع أنواع الأشكال مثل الدوائر والسداسيات. أنها تأخذ فقط دقيقة واحدة حتى تتمكن من بناء ما يصل الى حد بعيد مخزون من الأشكال المخصصة الخاصة بك سريع جدا!