Finding shapes for your design projects doesn't always require opening your wallet and browsing 3rd party libraries. Toby Pitman shows the way to a creative, DIY path using InDesign.
اشکال مرکز مفید برای همه نوع پروژه هایی که کمی مربوط به اینده است. اعم از HUDs خود و یا بافت مدل های 3D است. بسیاری از کتابخانه ها از 3rd party که برای اجرای این طرح هندسی ، GoMedia و آب میوه های دیجیتال ، برخی از بسته های بردار بزرگ وجود دارد.
به جای خرید آنها را در آن در واقع خیلی بیشتر سرگرم کننده را به را آن گونه که مایلید تغییر دهید ، و آسان بیش از حد است. ساختمان کتابخانه خود را از عناصر طراحی در اوقات فراغت خود باعث می شود که پروژه های خود را بیشتر اصلی و شما برخی از نقدی صرفه جویی بیش از حد.
اینجا یک خودآموز سریع در ایجاد یک عنصر فن آوری مربوط به اینده در Illustrator است.
اینجا چه خواهد ساخت. ایجاد یک سند جدید. من معمولا فقط RGB پایه حدود 1000 700px X را.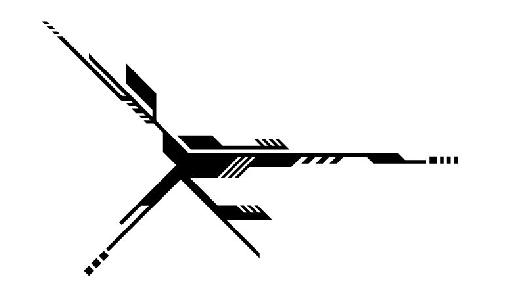 مرحله 1
بر روی شبکه (فرماندهی را روشن کنید --) و ضربه محکم و ناگهانی حاصل کنید که به توری را فعال کنید.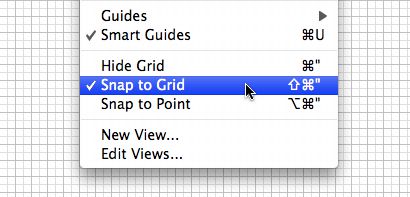 مرحله 2
بیرون کشیدن سه مستطیل باریک با اندازه های مختلف. شما می توانید ببینید که این ها به یک شبکه بلوک جامعی در ارتفاع.

مرحله 3
در حال حاضر و چرخش پیوستن آنها را به یک شکل پایه به خود را به کار در اطراف. سلام چرخش در زاویه 45 درجه است. این کاملا با هم باید ضربه محکم و ناگهانی سادگی.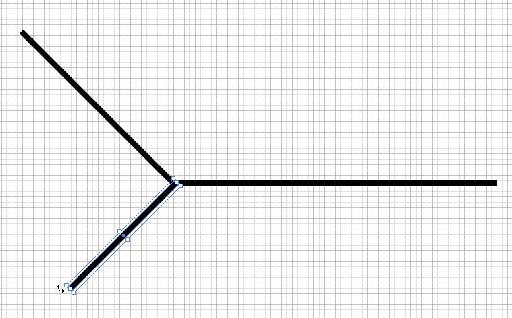 مرحله 4
بعدی IM رفتن به شروع به پر کردن با برخی از شکل های ضخیم تر است.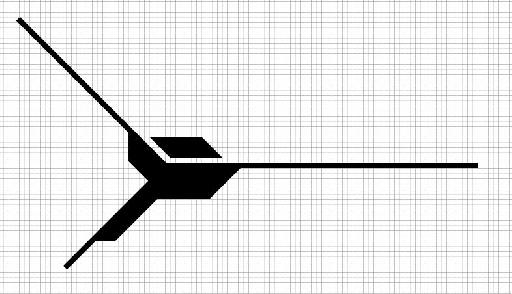 مرحله 5
ساخت بلوک های بزرگ ساده است و می تواند انجام شود دو راه است. اول با ابزار برشی تبدیل. بیرون کشیدن یک مستطیل بکشید و آن را کنترل کلیک کنید. از منو تغییر شکل برشی را انتخاب کنید.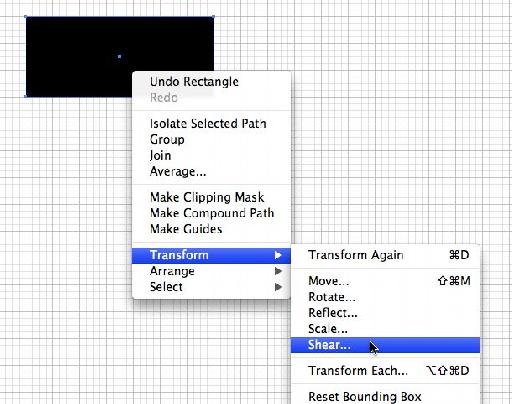 مرحله 6
تنظیم زاویه تا 45 درجه است. شما می توانید پیش نمایش اگر دوست دارید. این شما را کامل 45 درجه شیب را به مستطیل.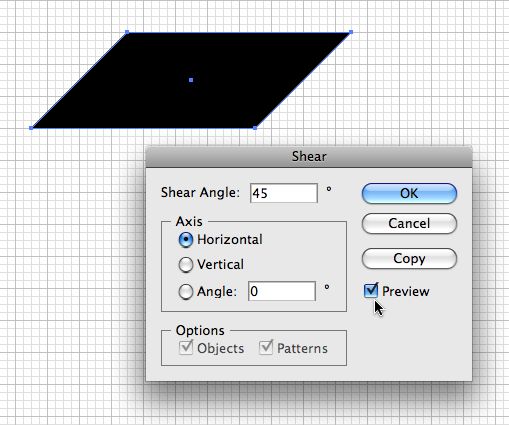 راه دوم برای انجام این کار این است که دو نقطه پایین مستطیل با ابزار انتخاب مستقیم (سفید ARROW) را انتخاب کنید.
حرکت آنها را به صورت افقی نگه داشتن Shift (برای محدود جنبش) تا آنها را به زاویه 45 درجه بر روی شبکه ضربه محکم و ناگهانی.

شما یافتن روش دستی برشی در هنگام برخورد با مسیرهای چندگانه.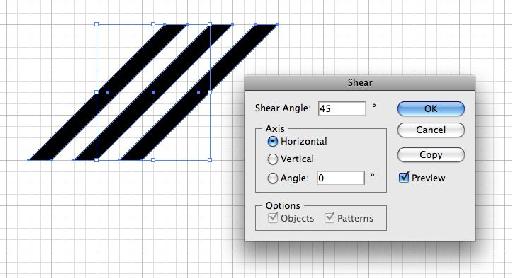 مرحله 7
شروع به بزرگ خوراکی شکل با هم.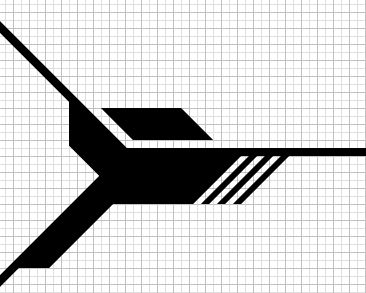 من اساسا این تکنیک ها و استفاده از اضافه کردن شکل تا من چیزی است که من دوست دارم.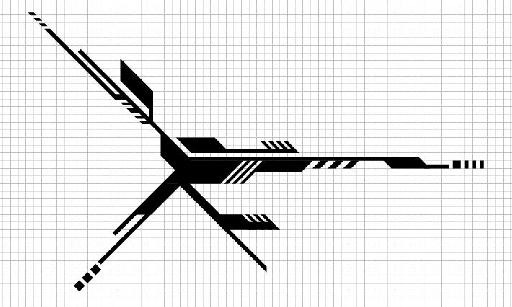 گام 8A
شما پیدا شما را تا پایان با بسیاری از مسیرهای جداگانه بر روی یک لایه واحد.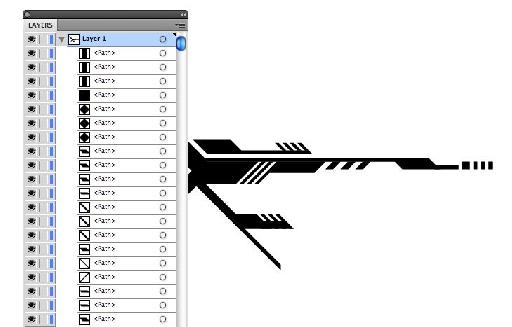 شما در حال حاضر دارای دو انتخاب است.
شما می توانید تمام مسیر یک شی به انتخاب مسیر و با استفاده از ابزار متحد کردن در پنجره پتفایندر را بپیوندید.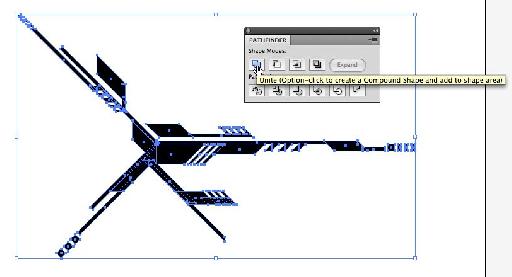 این است که دستی اگر شما می خواهید به واردات شکل به فتوشاپ به عنوان یک لایه شکل.
8B گام
گزینه دیگر این است که جدا کردن تمام مسیر را بر روی لایه های منحصر به فرد است. شما می توانید این کار را با رفتن به منوی لایه ها انجام و با لایه خود را انتخاب انتخاب کنید فایل به لایه ها (توالی).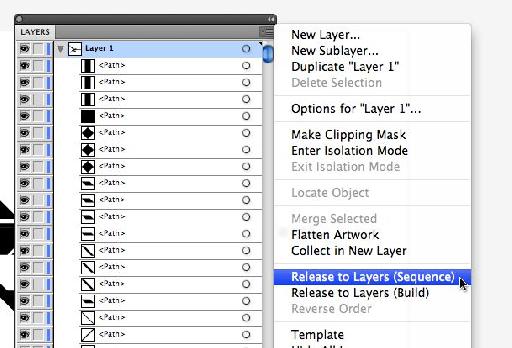 این لایه برای هر مسیر به منظور ایجاد.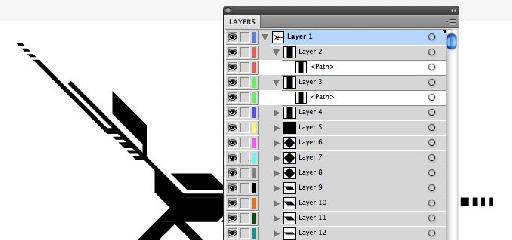 تمام لایه های زیر خود را به شما ایجاد را انتخاب کنید و کشیدن آنها را از لایه های 1. حذف لایه خالی است.
گام 9
شما هم اکنون می توانید این فایل تصویرگر به اثرات پس از به عنوان یک ترکیب واردات و تحریک و تشجیع کردن هر عنصر به عنوان AE تمام لایه جداگانه را ببینید.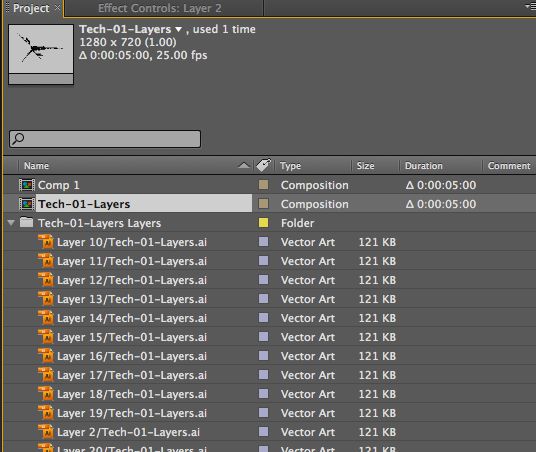 مرحله 10
در اینجا شما می توانید تمام لایه ها را در جدول زمانی را ببینید. به یاد داشته باشید را انتخاب کنید تحول سقوط برای همه لایه برای خطوط بردار ترد در AE.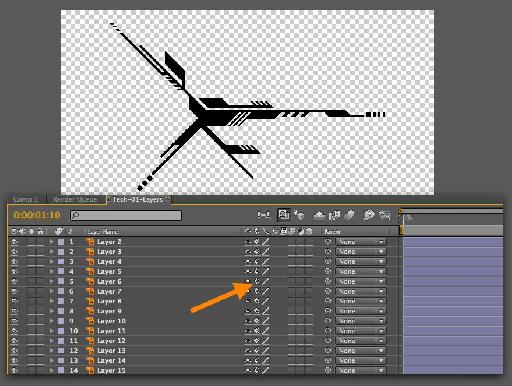 شما می توانید تجربه با همه انواع اشکال مانند دایره ها و شش ضلعی. آنها فقط یک دقیقه ، بنابراین شما می توانید ساخت تا کاملا ذخایر از اشکال خود سفارشی شما را بسیار سریع!