Illustrator is a versatile vector drawing app that can be used for several types of artistic styles. Follow along with Martin Perhiniak as he focuses on freehand drawing skills which will look cool!
In this tutorial, we are going to have a closer look at the possibilities for freehand drawing and learn how to draw with vectors naturally and loosely.
If you want too see some examples check out my Pinterest board of inspiring illustrations, most of which is done in Adobe Illustrator:
http://pinterest.com/yesimadesigner/illustrations/
Follow me on Pinterest if you want to be updated with my new pins. And this is the illustration we are going to draw from scratch today: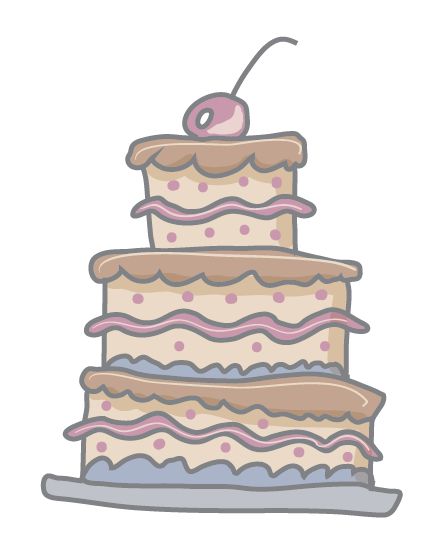 Step 1 - Setting up the document
First of all, we need to create a new Illustrator document. I prefer to work with several art boards and spread my work across them to avoid clutter. In this case, I would start my work with a square document with the following settings: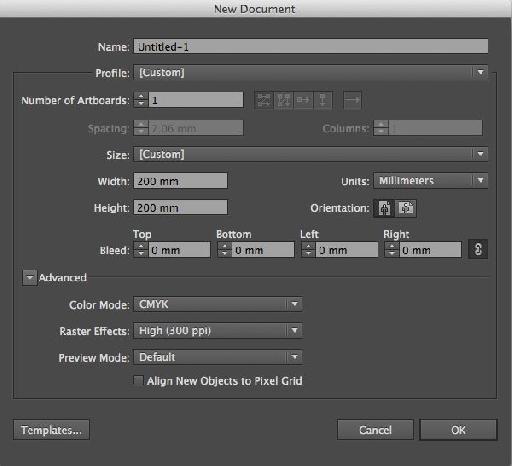 I will use this art board for sketching and I will use another identical sized art board for the finalized illustration. I would use separate art boards for different color versions too, which I'm going to show at the end of this tutorial.
The easiest way to work with art boards is to use the Artboard Tool and the Artboard panel. Once the Artboard Tool is selected you just need to hold down Alt/Option and drag to duplicate an Artboard. There is an option in the Options bar on the top, which is called Move/Copy Artwork with Artboard. If you have this turned on then your artwork will be copied together with your Artboard.
There are a couple of useful keyboard shortcuts when you are working with Artboards:
Fit selected Artboard to screen: Command/Control-0

Fit all Artboards to screen: Command/Control-Alt/Option-0

Step 2 - Sketching
Sketching is a useful part of the illustration workflow, where you can freely experiment and look for shapes and composition. In this early stage you are not confined to anything, you just need to play around and quickly draw several versions of the object or character that you are planning to illustrate. Don't spend too much time on detailing your sketches and correcting your line-work as you should be doing that in the next stage.
For sketching, the best is to use the Pencil Tool. You can edit its options if you double-click on its icon in the Toolbar. These are the settings I prefer to work with for sketching: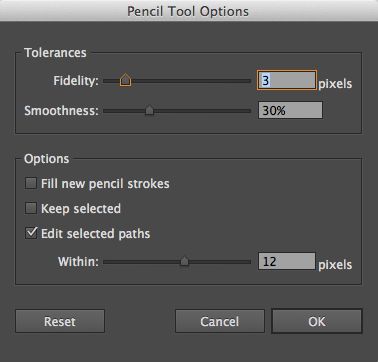 Step 3 - Setting up the Blob Brush Tool
Once you have an idea of what you want to draw, you can switch to a different tool. For freehand drawing I like to use the Blob Brush Tool. This tool is especially useful if you have a pressure sensitive Pen Tablet or Pen Display. I prefer to work with a Wacom Intuos but you can also work well with a Wacom Bamboo.
Similarly to the Pencil Tool, you can access the options by double-clicking on the icon of the tool in the Toolbar. These are the settings I recommend to use: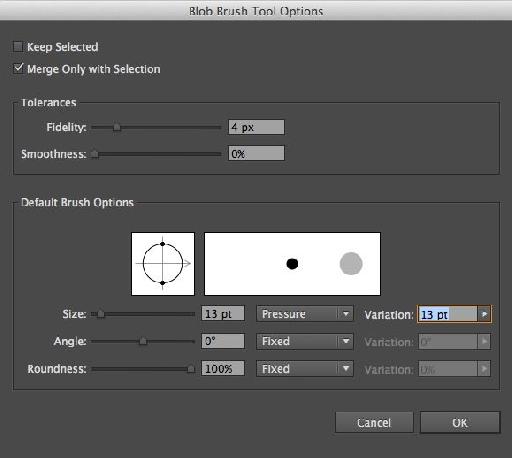 Note that I have the Merge Only with Selection option enabled. This is going to be important in the following step.
If you want to make the most of the pressure sensitivity of your tablet, all you need to do is to choose Pressure for the Size parameter and set the Variation as high or close to the Size value. This setup will give you great control over your lines and will help you to achieve a more natural, organic drawing style.
Don't worry if you only have a mouse as you can still achieve great results without pressure sensitivity.
Step 4 - Drawing with the Blob Brush Tool
Once you start drawing with the Blob Brush Tool, you don't have to worry about overlapping lines as you can always get rid of them easily by using the Shape Builder Tool. Let me give you an example. I drew this sample couple of lines and now I would like to clean them up a bit: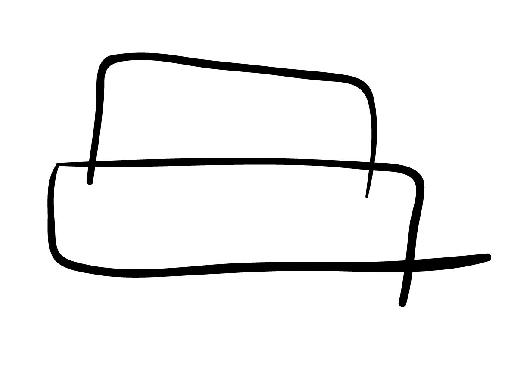 To start cleaning up select all of the lines and then choose the Shape Builder Tool (Shift-M). If you hold down Alt/Option and draw over the overlapping parts, you can quickly delete them while maintaining all the other lines.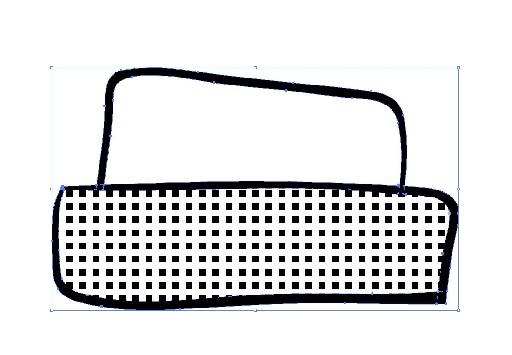 You can keep drawing without deleting these unnecessary bits and only remove them once you have everything in place.
Step 5 - Coloring your drawing
This stage is probably the most fun part of the whole process as Illustrator has a great feature that makes it really easy and quick to add color to your line-art. This tool is called Live Paint Bucket Tool. Similarly to the Shape Builder Tool, you also have to select everything first and then you can click anywhere on the illustration to turn it into a Live Paint Group. Once this special group is created, you can just simply fill in every part with different colors. By pressing right and left arrows, you can quickly switch between colors from your Swatches panel. It is advisable to choose a color palette before this step to maintain a nice and consistent color theme. I used the following colors for my illustration: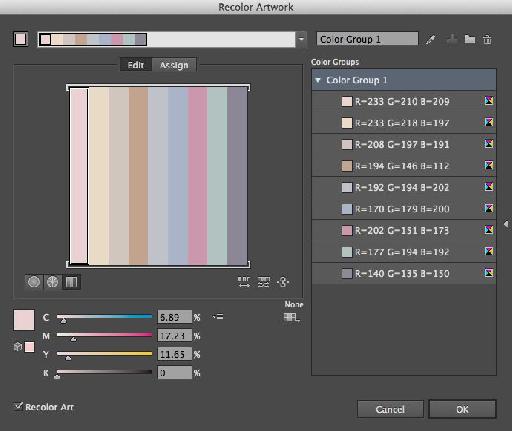 Step 6 - Adding highlights and shadows
Once you have the colors in place, you can start adding some more depth to your illustration by adding shadows and highlights. For highlights you can simply use a brighter version of the same color that you used on each part, and for shadows you can do the same by using a darker version of the base colors.
Step 7 - Recoloring
If you decide to change any of the colors you used, just select everything and click on the Recolor Artwork icon on the top in the Options bar. Using this feature is very easy and it can very effectively alter any of the colors used in your artwork. As an example this is how to change the pink to green in my artwork: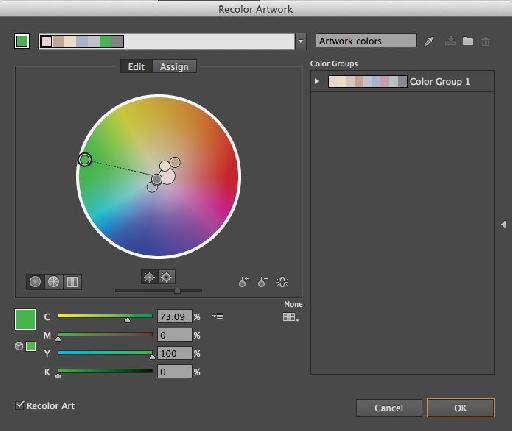 And this is how the cake looks after recoloring it: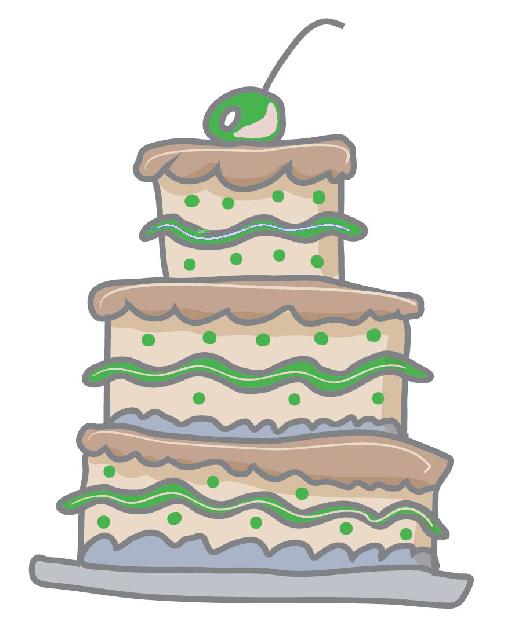 Well done for your hard work and hopefully this tutorial will help you to create your own cool free-hand illustrations.