So you've created excellent, pixel-perfect vectors in Illustrator. What next? Import them into Photoshop with ease. In this tip (with project files included) learn how to use Vector Masks in PS CS5.
Masking is a fundamental part of the Photoshop workflow and there are, of course, many different ways to making a mask. Layer Masks, Vector Masks and Clipping Masks are all techniques with their own merits and challenges.
In this quick tip I'll show you a very quick and easy way to import vectors from Illustrator and convert them into Vector Masks. Be sure to check out the link at the bottom of this article where you can download the project files used in this article.
Step 1
Here I have a vector shield from one of GoMedia's brilliant vector packs. I just select the paths and press Command-C (Ctrl-C PC) to copy them into the clipboard.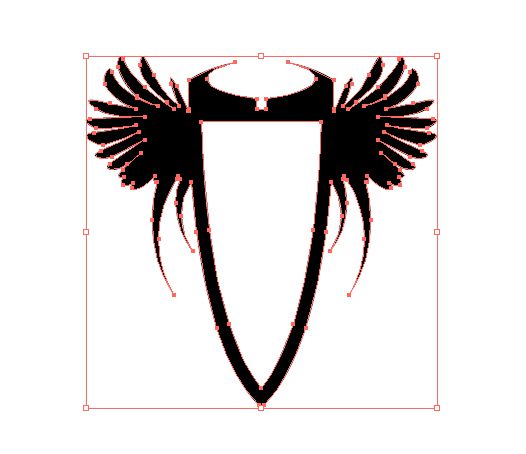 Step 2
Over in Photoshop I have two Layers. The bottom one is a textured background image.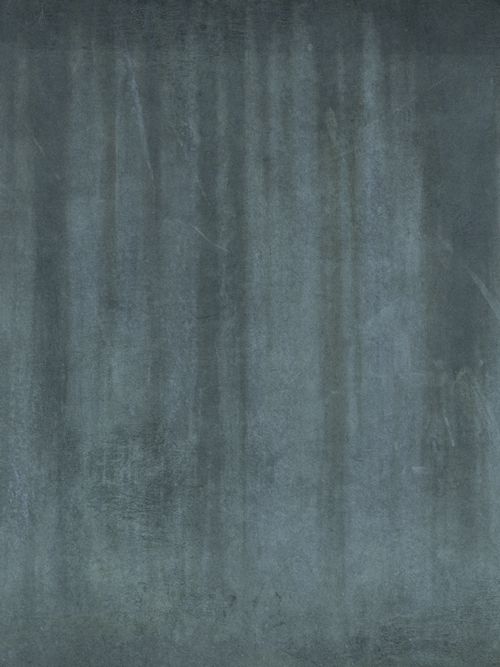 The top one is a metal texture I got from the web. With this layer selected I Command-Click (Ctrl-C PC) on the Create Mask icon in the Layers panel to create a Vector Mask. A regular click on this icon creates a Layer Mask that reveals or hides pixels based on greyscale values.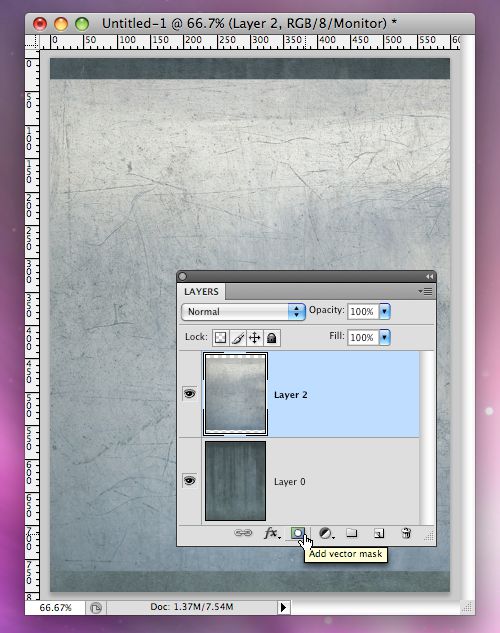 Step 3
With the Vector Mask thumbnail selected simply paste in the paths you copied from Illustrator. Photoshop will ask you how you want to import the paths. Choose 'Path'.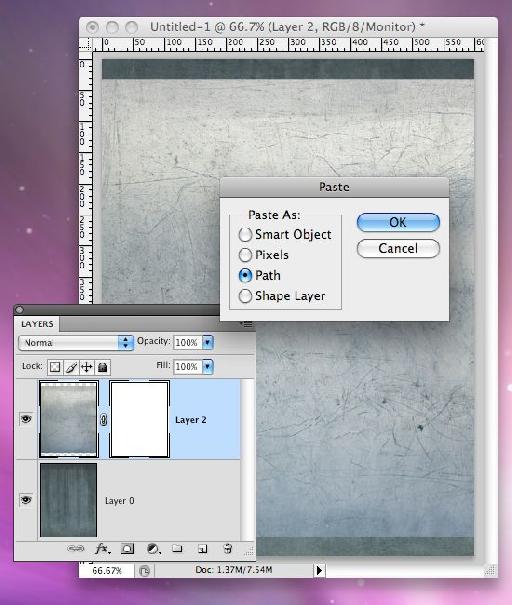 Step 4
The paths may come in quite small depending on the scale in Illustrator so you might need to resize them.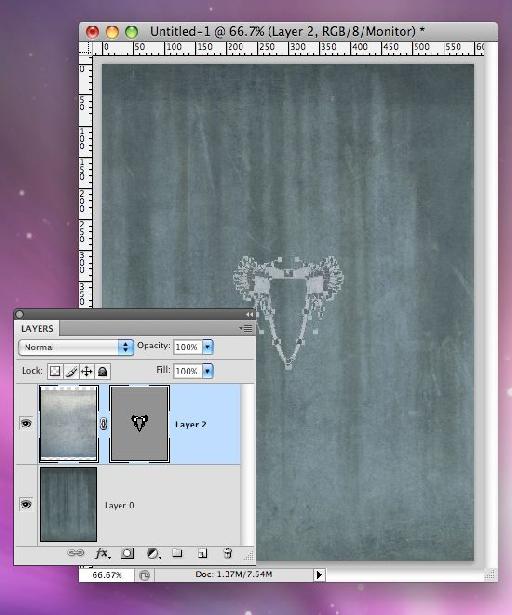 Press Command-T (Ctrl-T PC) to invoke the Free Transform tool and resize. Hold down Shift-Option (Shift-Alt PC ) and drag to scale proportionally. Hit Enter to apply the Transformation.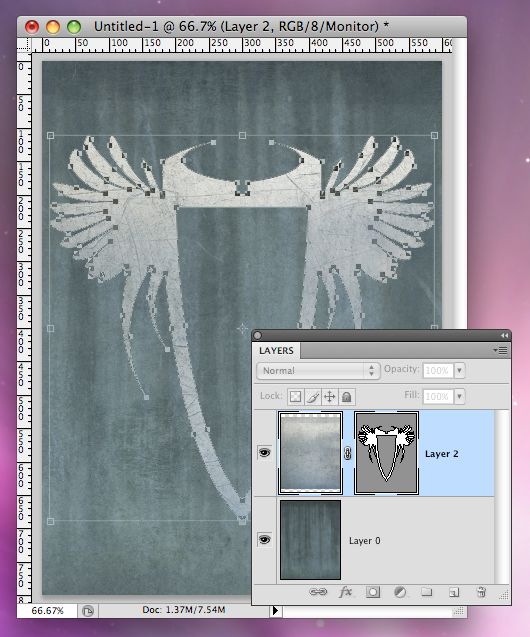 You should see that the top Layer is only being revealed only inside the paths you pasted in.
Step 5
Your now free to add an Layer Styles you wish to the masked Layer.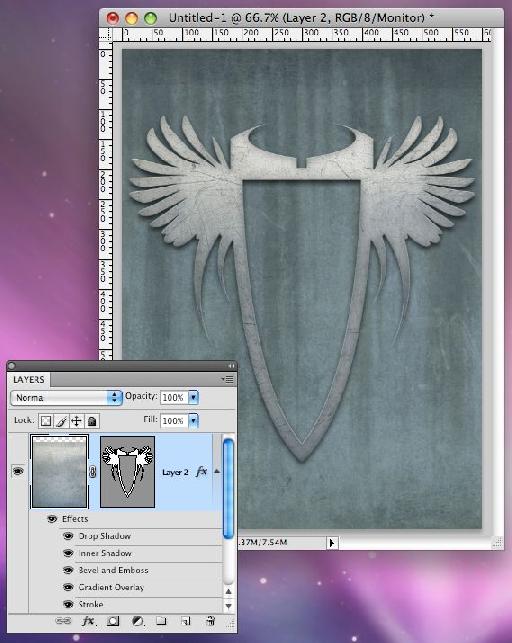 Here's the finished result.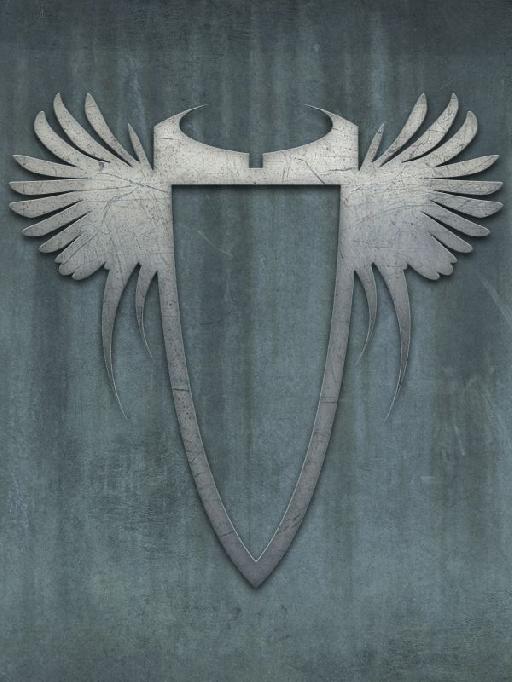 Why a Vector Mask?
Vector Masks have one very obvious plus, they're scalable! Vector Masks remain pixel perfect no matter how radical the scaling, unlike pixel based masks which will degrade when scaled up.
They are very closely related to Shape Layers which also work the premise of paths. Most people don't relate Photoshop with Vectors but it has all the basic functions of Illustrator like the Pen tool (which can also be used to create Vector Masks), Path selection tools and Shape Modes (for subtracting and intersecting shapes made with paths).
Another obvious choice is the shear number of great Vector shapes out there. From GoMedia's fantastic Arsenal collection to iStockphoto, design elements can be brought in to Photoshop that would otherwise be hard to find in Brushes, Shapes or extracted from pixel based images to make complex Masks and composites.
Download the free Project files for this Hub Article here!

Looking for more? Check out more free Photoshop and Illustrator articles by clicking on the respective category in the right-hand column.
Looking for even more? Check out the full range of video tutorials for Photoshop and Illustrator!