MainStage is excellent for live performance and part of that is down to how easy it can be to setup MIDI Controllers with it once you know how! David Earl shows us.
MainStage
Étape 1 - Création des contrôles
Tout d'abord, nous allons créer un vide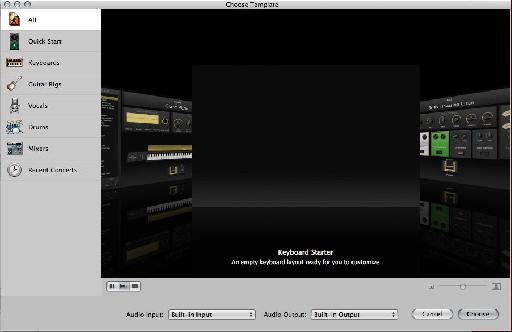 Ensuite, allaient enregistrer le document. Allez dans Fichier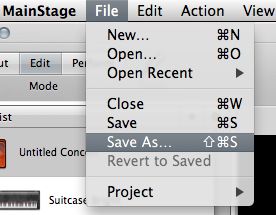 Maintenant, nous appuyer sur le bouton du mode Mise en page: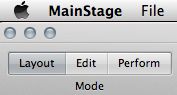 Allez au bas de l'écran, où il ya des tiroirs pour les différents types de contrôleurs. Sélectionnez l'onglet Tous les contrôles:

Dans le domaine ci-dessous, faites défiler jusqu'à ce que vous trouverez les contrôleurs de clavier. Im allons utiliser la configuration du contrôleur pour 25 touches.
Faites glisser cette image dans la fenêtre de présentation ci-dessus. Sélectionnez-le avec la souris, et cliquez sur le bouton Assign de l'inspecteur:

Appuyez sur n'importe quelle touche du clavier, et dé-sélectionner le bouton Assign dans l'inspecteur. Le clavier doit maintenant s'inscrire quand vous frappez vos clés.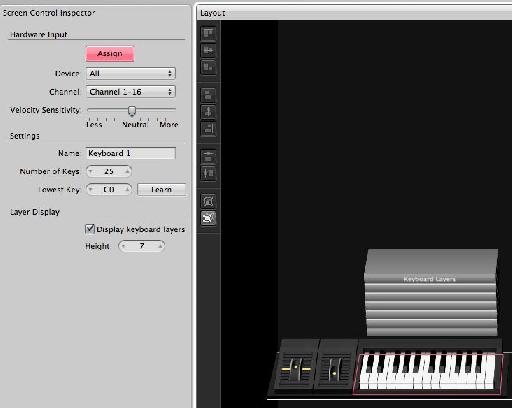 Étape 2 - Affectation des contrôles
Sélectionnez le bouton, et sélectionnez le paramètre Assign de l'inspecteur du nouveau. Je vais utiliser une clé spécifique sur mon contrôleur de clavier, mais n'hésitez pas à utiliser un véritable bouton de votre manette pour l'affecter à ce bouton dans notre
Maintenant que nous avons un bouton affecté, permet de créer une forme d'onde de lecture qui allaient à utiliser pour de bouclage. Il est dans le tiroir tous les contrôles ainsi.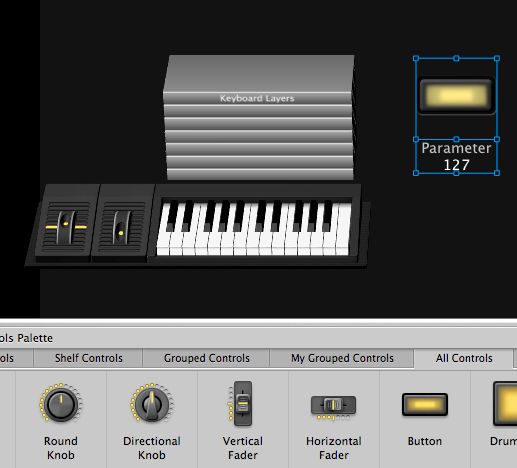 Commutation sur le mode d'édition maintenant, en cliquant sur le bouton Modifier: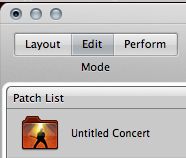 Étape 3 - Configuration de bouclage
Nous allons maintenant placer un bouclage sur la bande même canal qui a notre EVP88. Il sera placé sous la catégorie de retard.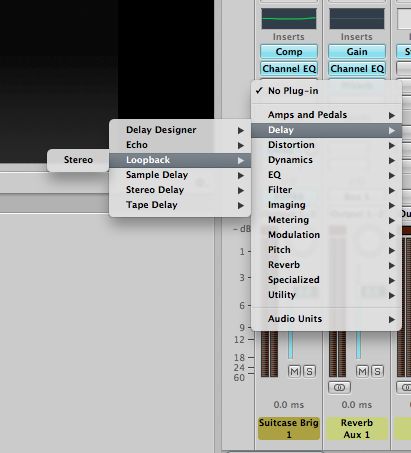 Lorsque bouclage s'ouvre, aller à son menu des paramètres, et sélectionnez l'option pour bouclage de commencer quand l'horloge commence MainStage («Le début d'horloge MainStage»).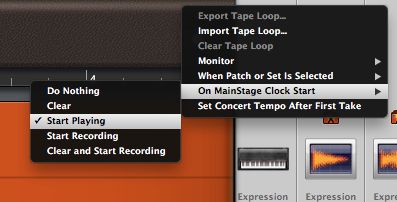 Maintenant passons à mettre en boucle de sorte qu'il est fait une boucle de 4 bar. Vous pouvez soit faire glisser la valeur avec la souris, ou double-cliquez dessus et entrez la valeur.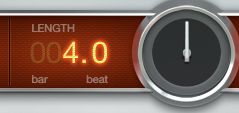 Étape 4 - Affichage de la forme d'onde
Fermez la fenêtre de bouclage, et maintenant nous allons assigner notre forme d'onde de référence de bouclage.
Sélectionnez bouclage de la liste des plugins disponibles sur ce canal: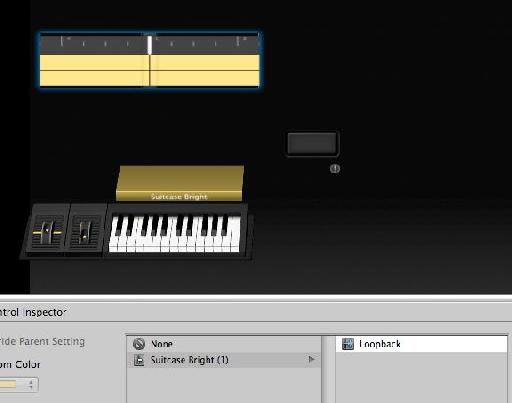 Étape 5 - Cartographie des contrôles
Maintenant, sélectionnez le bouton dans l'espace de travail.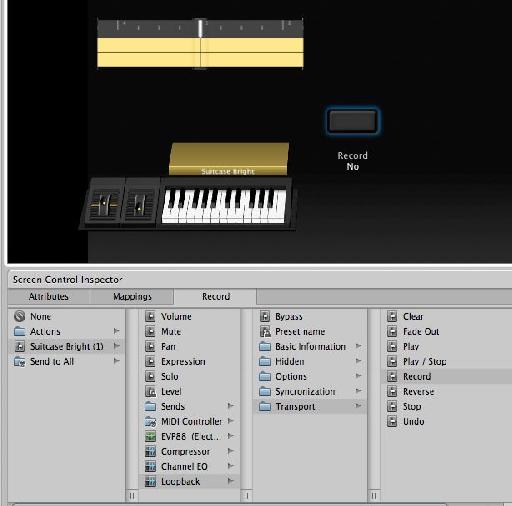 Maintenant, nous allons ajouter une autre assignation de contrôleur en appuyant sur le bouton situé à droite de l'inspecteur.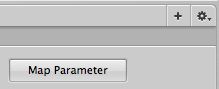 Sélectionnez la commande Effacer de la liste des assignations de contrôleur.
Maintenant, nous voyons que de bouclage est l'enregistrement! Cliquez sur le bouton de nouveau, et la boucle doit effacer.
Tandis que
Étape 6 - Création d'un bouton en 3 étapes
Affectation de plusieurs contrôleurs dans
Créer un bouton en mode Modèle, puis l'affecter à un bouton de votre manette. Créer 2 missions: enregistrement et transparent pour bouclage.
Dans l'inspecteur, cliquez sur la case barème suivant des paramètres:

Cela nous donnera un moyen de choisir la plage de ce paramètre en relation avec la molette. Pour ce faire, réglage de l'enregistrement.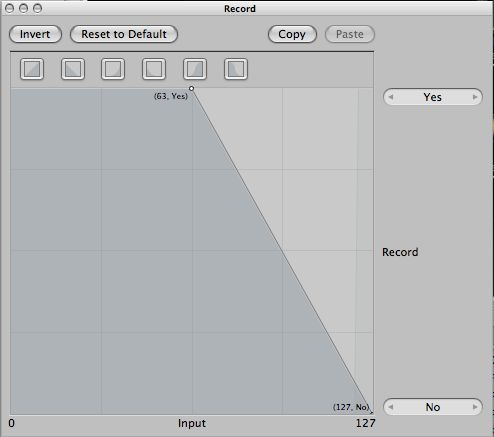 Et cette échelle pour Clear: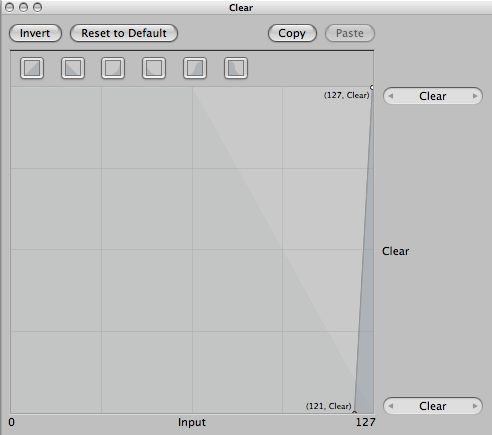 Appuyez sur la barre d'espace pour démarrer l'horloge MainStages, et tournez votre molette.
Pouvez-vous voir combien d'amusement vous êtes sur d'avoir? Ce bouton est maintenant missions pour différentes gammes de la molette.
Avoir un souffle!