Native Instruments have released a very cool new video of the S8 today featuring DJ Shiftee doing a one-take live performance. Oh, it's pretty awesome.
Découvrez cette routine plateau par DJ Shiftee, qui utilise S8 comme un mélangeur DVS pour platines 2x. Il utilise aussi beaucoup de la fonctionnalité qui est sur la S8, à savoir le mode Freeze, le contrôle Remix Decks, les écrans, etc.
Il va juste pour montrer que la S8 ne est pas juste pour les gars techno / maison, et comme vous pouvez voir ci-dessous Shiftee a fait un très bon travail de créer une grande routine, surtout compte tenu de NI enfermé dans leur installation de stockage et l'a laissé à sa propre dispositifs. Certes, je peux penser à des endroits bien pires à être enfermé !!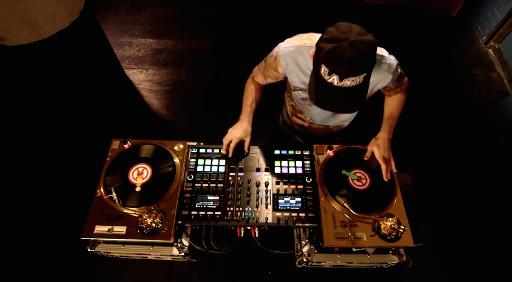 DJ Shiftee utilisant le Traktor Kontrol S8 comme un mélangeur DVS pour 2 platines.
L'ensemble comprend un remix Lido of Left Hand gratuit de Alt-J (voir notre interview avec Charlie Andrew, le producteur de Alt-J ici), ainsi que la dernière version sur les fous de A-Trak impression d'or. Voici la liste complète de la piste.
Alt-J - Left Hand gratuit (Lido Remix)

Low Pros - Who Wanna Play (Feat. Que)

DJ Shiftee - Euh Yo Yo Et aussi

Infos sur Native Instruments Traktor S8 .