KiloHearts sgancio libero Snap Mucchio plug-in per avanzata di modulazione e di routing potente
To fit in nicely with Snapin, Kilohearts' modular effects plugin software, they've kindly released a new reverb. And it's free! There's also lots of updates to existing snap in plugins too.
Snap Heap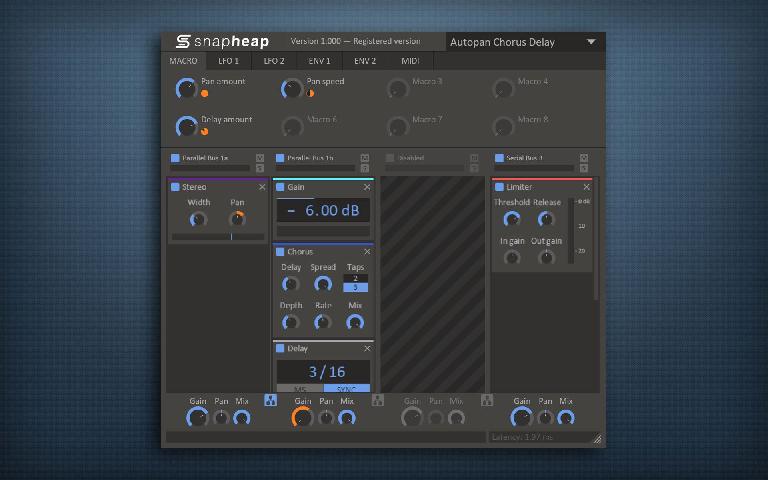 Prima di tutto siamo felici di annunciare il rilascio di un nuovo plugin totalmente gratuito chiamato Snap Mucchio ! Snap Heap è, molto simile a Multipass, un sistema modulare sportivo del flusso di lavoro super facile e flessibile con la nostra gamma di plug-in Snap-in. modulazione avanzate di routing e potente lo rende un gioco da ragazzi per cucinare tutti i tipi di effetti pazzi, o perfettamente sano,.
New plugin: Reverb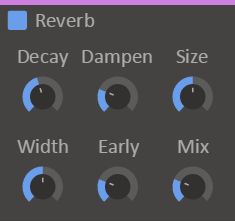 Una delle prime richieste che abbiamo ottenuto dopo il rilascio del sistema di snap-in è stato quello di includere un riverbero. Chiedete e vi sarà dato! Il nostro nuovo plugin, in modo creativo chiamato "Reverb", è un semplice ma potente riverbero, che entrambe le opere meraviglie sul suo proprio e in combinazione con Snap Heap o Multipass.
Plugin updates
kHs ONE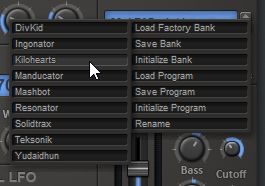 Tutte le banche di preset che in precedenza erano scaricabile dalla nostra pagina web sono ora inclusi in KHS ONE fin dall'inizio. Questi possono essere reperibile cliccando a destra il campo nome del preset e selezionando "Load Factory Bank". Le banche vengono installati anche come AU preset correttamente, che dovrebbe rendere l'accesso ai AU impostazioni predefinite su host come Ableton Live molto più facile.
Pitch Shifter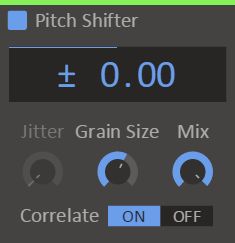 Il plugin Pitch Shifter ora ha un interruttore "Correlate". Quando abilitata, i grani sono miscelate in modo più stabile, riducendo gli effetti phasing drasticamente. Un segnale unshifted dovrebbe essere fatto passare attraverso totalmente indifferente alle shifter, che in precedenza non era.
Stereo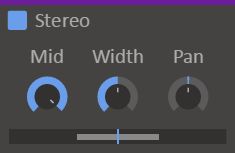 Il plug-in Stereo ora ha una manopola "Mid", che colpisce la quantità del contenuto mono attraversato dal plugin. Quando si gira la manopola a zero, tutti i contenuti mono è tagliato fuori e solo contenuto stereo rimane. Questo è particolarmente utile per fare le cose come l'elaborazione in parallelo mono / stereo Snap Heap.
All plugins
La nostra gamma completa di plugin hanno ottenuto vari bug minori fisso. In particolare glitch grafici (lampeggia in bianco occasionali) su Mac ora dovrebbero essere spariti, così come alcuni crash rare in alcune DAW.
Se in precedenza non ha avuto problemi, probabilmente non vedere molti cambiamenti.
In the Crystal Ball
Cosa riserva il futuro..?
Bene, abbiamo più di tre plugin attualmente in fase di test.
Tape Stop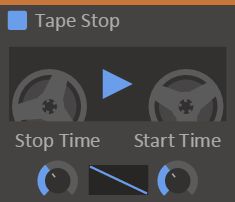 Questo plugin simula il suono di arresto del motore di un nastro durante la riproduzione. Anche le ruote sul nastro in tondo.
Ring Mod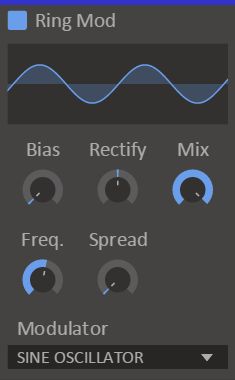 modulazione ad anello è un effetto un po 'esoterica, moltiplicando due segnali insieme l'aggiunta di un sacco di contenuti non-armonico. La nostra interpretazione di questo effetto può suonare di modulare sia con un costruito in oscillatore, o un ingresso esterno. Divertimento per tutta la famiglia!
Reverser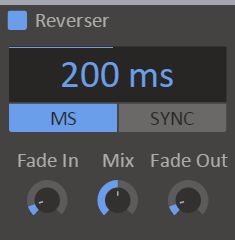 Questa è una unità di ritardo, la segmentazione in blocchi di lunghezza specificata e giocare ciascuno dei blocchi all'indietro, producendo un effetto inverso. In combinazione con Multipass questo può dare risultati meravigliosi eterei!
Questo è tutto per ora ... Avere una buona!
Web: