Livid Instruments presenta BASE Software Info Integración
You may think of Livid's BASE as primarily an Ableton Live 9 controller/instrument. However, Reason, Bitwig, FL Studio, Traktor, Logic and VDMX are just some of the supported platforms.
La integración con el software
Nuestros productos están diseñados para ser lo más abierto posible, lo que le permite la libertad de elegir la mejor plataforma, el control de alguna de las funciones y construir un instrumento que sea adecuado para usted. Hacemos esto al ofrecer la más alta calidad de construcción en el mercado con una flexibilidad de programación sin igual. Si alguna vez te has preguntado cómo BASE podría beneficiar a usted o al trabajo a crear, te invitamos a que eches un vistazo a nuestra nueva página de software de integración.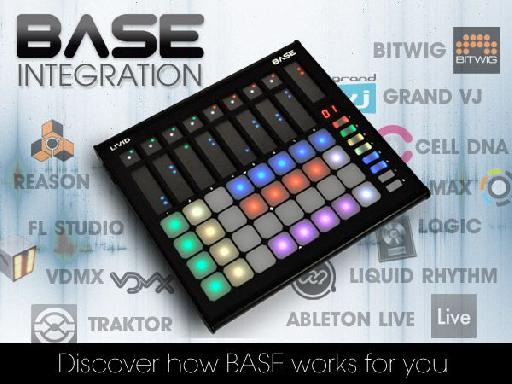 BASE integración Page

Hemos creado esto como un recurso útil que se puede utilizar para mantenerse al día de los lanzamientos importantes para la base, como por ejemplo, secuencias de comandos remotos, las plantillas y las correlaciones de usuario. Visita esta página y descubre cómo BASE puede trabajar para usted.