Livid Instruments lance BASE Software Information Integration
You may think of Livid's BASE as primarily an Ableton Live 9 controller/instrument. However, Reason, Bitwig, FL Studio, Traktor, Logic and VDMX are just some of the supported platforms.
Intégration avec le logiciel
Nos produits sont conçus pour être aussi ouvert que possible, vous donnant la liberté de choisir la meilleure plate-forme, contrôler toute fonction et de construire un instrument qui est bon pour vous. Nous faisons cela en offrant la meilleure qualité de construction sur le marché avec une souplesse de programmation inégalée. Si vous êtes déjà demandé comment BASE pourrait être vous ou le travail que vous créez en bénéficier, nous vous invitons à jeter un oeil à notre page d'intégration de nouveaux logiciels.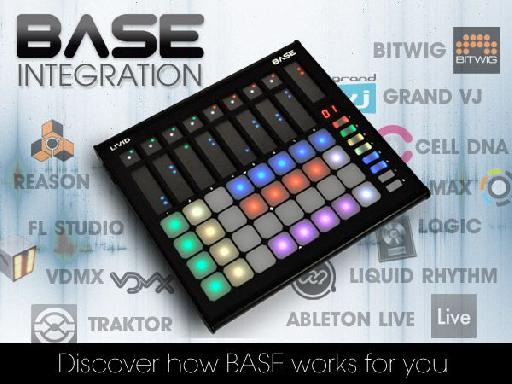 BASE intégration Page

Nous avons créé ce comme une ressource utile que vous pouvez utiliser pour rester à jour sur les rejets importants de base, telle que, scripts à distance, des modèles et des mappages utilisateur. Visitez cette page et découvrez comment BASE peut travailler pour vous.