Livid Instruments presenta BASE Software Integration Info
You may think of Livid's BASE as primarily an Ableton Live 9 controller/instrument. However, Reason, Bitwig, FL Studio, Traktor, Logic and VDMX are just some of the supported platforms.
Integrazione con il software
I nostri prodotti sono progettati per essere il più aperto possibile, consentendo la libertà di scegliere la migliore piattaforma, controllare qualsiasi funzione e costruire uno strumento che fa per voi. Facciamo questo offrendo la massima qualità costruttiva sul mercato con una flessibilità di programmazione senza pari. Se vi siete mai chiesti come BASE potrebbe beneficiare voi o il lavoro che si crea, vi invitiamo a dare un'occhiata alla nostra pagina all'integrazione nuovo software.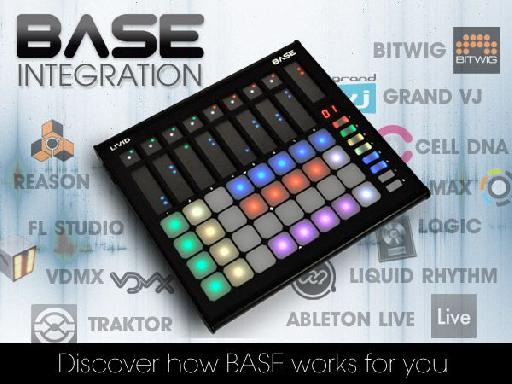 BASE Integrazione Pagina

Abbiamo creato questo come una risorsa utile che è possibile utilizzare per rimanere sempre aggiornati sulle uscite importanti per BASE, come ad esempio, script remoti, modelli e mapping utente. Visita questa pagina e scopri come BASE può funzionare per voi.