Livid Instruments lança BASE Integração de Software Informações
You may think of Livid's BASE as primarily an Ableton Live 9 controller/instrument. However, Reason, Bitwig, FL Studio, Traktor, Logic and VDMX are just some of the supported platforms.
Integração com o Software
Nossos produtos são projetados para ser o mais aberto possível, permitindo-lhe a liberdade de escolher a melhor plataforma, controlar qualquer característica e construir um instrumento que é certo para você. Fazemos isso oferecendo a mais alta qualidade de construção no mercado, com uma flexibilidade de programação incomparável. Se você já se perguntou como BASE poderia beneficiá-lo ou o trabalho que você criar, nós convidamos você a dar uma olhada em nossa página de integração de software novo.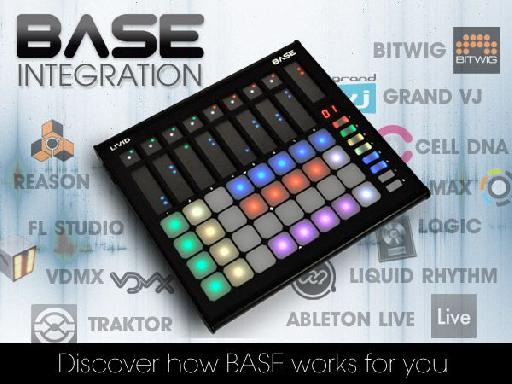 BASE Integração Page

Criamos este como um recurso útil que você pode usar para manter-se atualizado sobre lançamentos importantes para a base, como, scripts remotos, modelos e mapeamentos de usuários. Visite esta página e descubra como base pode funcionar para você.