Want a Kontakt instrument with 40 kits, 150 audio loops, designed for cinematic styles and much more... made by Rigid Audio... and made FREE by The Beat Community? Read on!
It's Christmas time. So, what did you expect? A gift? Fortunately, there's plenty of deals and freebies flying around the audio software realm right now. Although it's not always easy to sort the good from the bad, we're pretty pleased with Synferno Cinematic Loops made by Rigid Audio with a FREE edition courtesy of our friends at The Beat Community.
Synferno Cinematic Loops (The Beat Community FREE Edition) comprises 40 kits and 150 wav loops selected from Volumes 1 and 2 of the Synferno Cinematic Loops (full versions).
The interface and functionality is the same as the full retail versions. The only difference being the sounds included. Synferno is designed for the full version of Kontakt. It can be used with the free Kontakt Player but will time out after 15 minutes.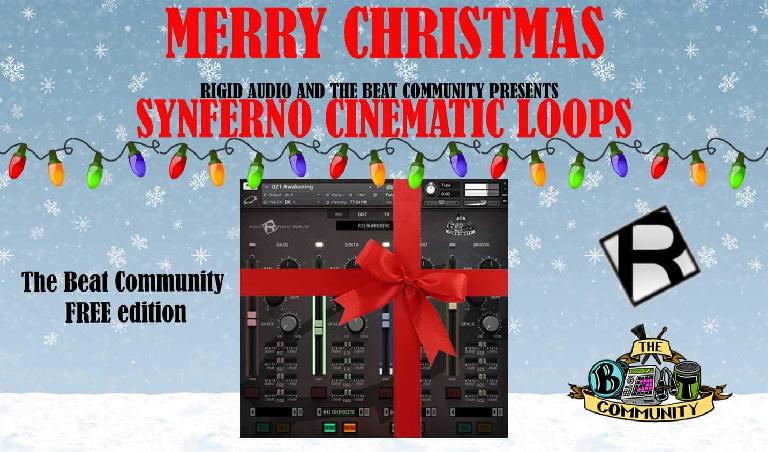 Once you download you'll discover a Zip file with a manual and of course the instrument itself!
Web: http://www.rigid-audio.com/thebeatcommunity/Synferno_TBCE.rar
The Beat Community is an intelligently and carefully moderated help and support community group on Facebook. It's a place to visit that encourages interaction between its members with a range of useful posts from advice on recording, mixing, mastering, etc not forgetting access to free legit plugins and special offers.