Manipulate performances in real time, use MIDI control, sing, speak or rap through it - Roland's VT-4 Voice Transformer wants to bring hardware voice processing to the masses.
Hardware vocal processing was once the preserve of live performers but now the technology is much more advanced, not to mention affordable, and it has become much more widely available. And not just for solo singer songwriters - now anyone can get in on the act from DJs to broadcasters. Roland's latest offering in this field is the VT-4 Voice Transformer, a powerful new effects processor for manipulating the human voice.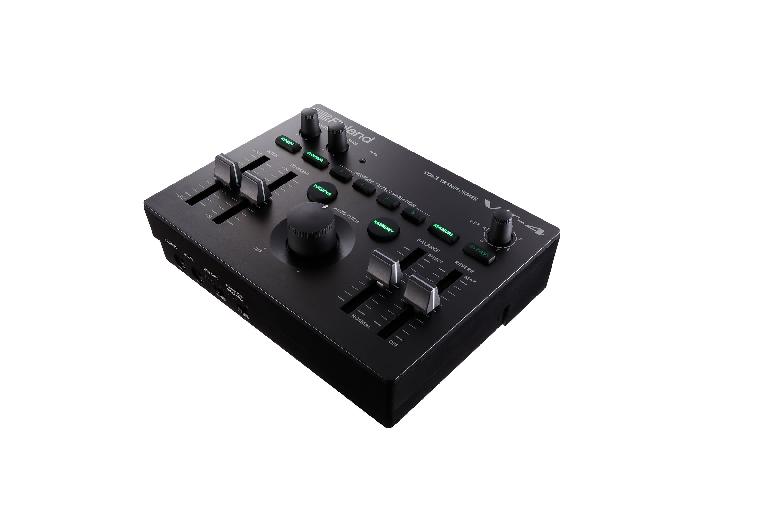 Compact and easy to use, the VT-4 allows the user to connect a microphone and quickly craft unique vocal sounds with performance-oriented controls. Harmony, vocoding, pitch shifting, hard tuning, ambience, and other high-quality effects are available, providing everything from subtle augmentation to radical transformation. Battery-powered and ready to travel, the VT-4 is a must-have companion for singers, DJs, web broadcasters, and all those who use their voice in a creative application.
Today's musical styles increasingly use unusual vocal sounds with heavy processing, making them stand out and grab the listener's attention. However, great-sounding pitch and formant effects are hard to come by, especially without a computer. The VT-4 puts a wealth of modern and retro vocal effects at the user's fingertips, eliminating the need to employ a complicated setup with a computer and plug-ins.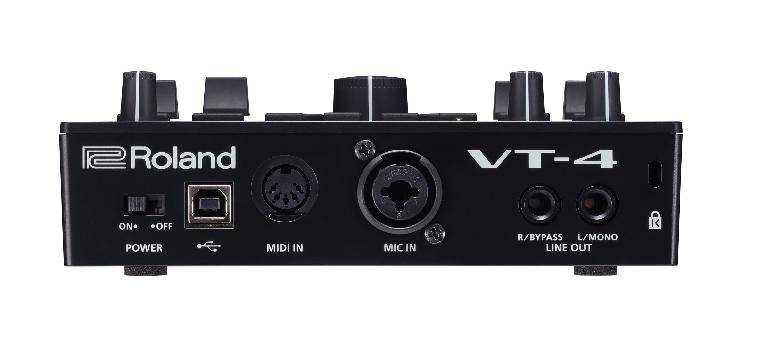 The VT-4 features a hands-on interface for instant creative control. Users can manipulate their sound while they sing or speak, constantly altering the effect to suit the track and enhance the vibe of a performance. Direct control over both pitch and format makes it possible to instantly transform a vocal persona with male/female gender characteristics, electronic timbres, robot voices, and more.
It's simple to achieve complex vocal effects with the VT-4, and multiple effects can be used at the same time.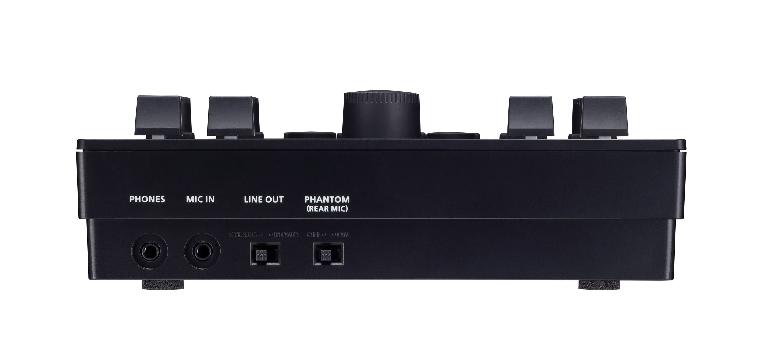 Plugging in a MIDI keyboard unlocks even more expressive possibilities, allowing users to guide the Auto-Pitch, harmony, and vocoder engines with notes and chords. This makes it possible to hard-tune the vocal input to specific pitches, play keyboard leads with a funky vocoded flavor, and create multi-part backing vocal stacks on the fly. The VT-4's compact footprint sits neatly on most keyboards, making it easy to integrate with common performance setups.
In addition to its music-related benefits, the VT-4 is a powerful tool for bringing humor, drama, and variety to spoken-word applications. Offering a desktop-friendly configuration with simple controls and USB-audio capabilities, it's uniquely suited to altering voices for YouTube broadcasts, Twitch and Facebook streams, podcasts, and more.