It's not often I get this excited about music shows these days... but SuperBooth in March/April 2016 in Berlin this year has got my synth and music making juices flowing. Here's why.
Also, warum bin ich begeistert über SuperBooth16 ? Nun, davon abgesehen
Ableton, Steinberg, Native Instruments, Arturia, Korg, Novation, Weiblicher Technik, Yamaha, usw. haben alle eine Präsenz auch dort. In Anbetracht dieser wird eine Woche vor der Musikmesse, das ist eine ziemlich große Sache, und schlägt vor, ein wirkliches Gefühl der Überzeugung, durch die größeren Unternehmen in diesem kleinen, kompakten Veranstaltung für Musiker und Synthesizer investiert.
Also, wenn Sie irgendwo in der Nähe von Berlin gegen Ende März sind dann verdanken Sie es wirklich zu sich selbst SuperBooth zu besuchen. Wir werden da sein. So erwarten einige Berichterstattung Ask.Audio Stil der das Kommen und Gehen von SuperBooth16.
Für weitere Informationen ist hier, was die guten Leute hinter SuperBooth16 teilen Sie uns dieses Jahr Musik und Kultur Messe:
Berlin, 16. Februar 2016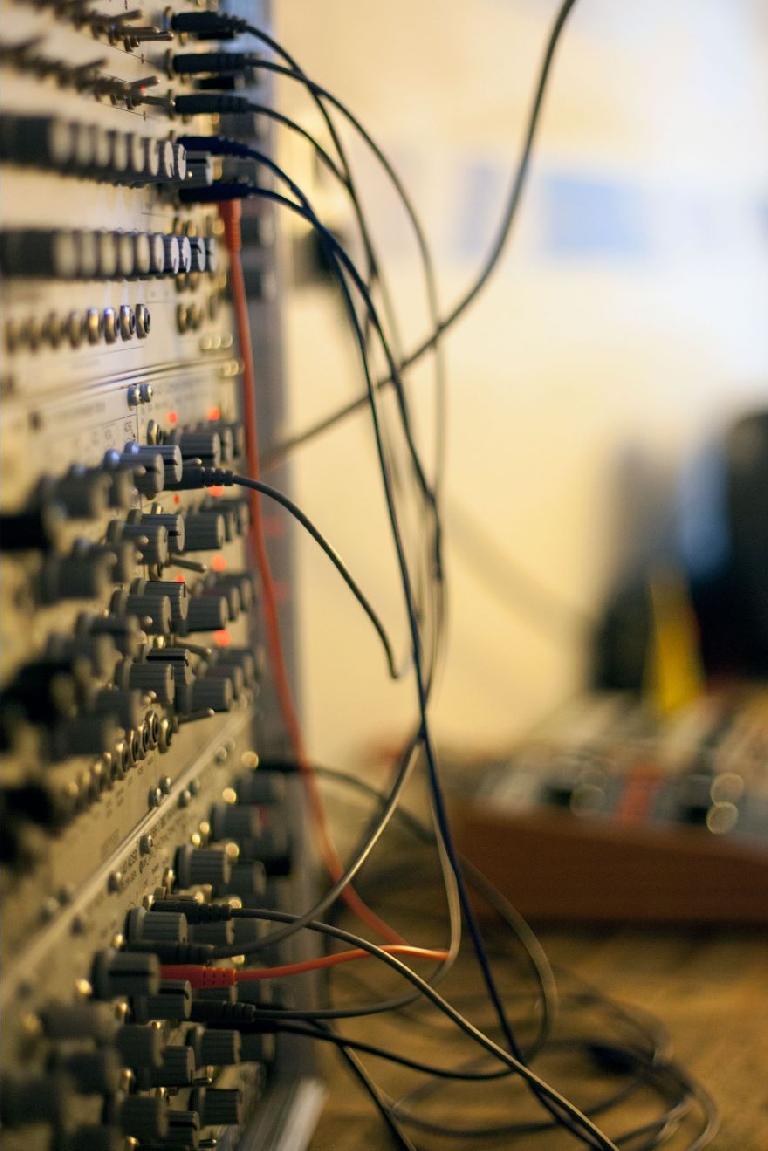 Möchten Sie mit Synthesizern eines modularen Vielfalt zu spielen? SuperBooth16 ist der Ort zu gehen.
In den letzten 15 Jahren hat sich SchneidersLaden führend in der Distribution und Vermarktung von innovativen Musik- und Klanginstrumenten in Berlin und in ganz Europa geworden. Der Gründer und CEO, Andreas Schneider, kann als einer der wichtigsten weltweit Treiber hinter der vorliegenden modularen Synthesizer HYPE zugeschrieben werden. Man könnte den weltweiten Vertrieb und Verkauf von elektronischen Instrumenten ist der Hauptgrund für die elektronische Musik betrachten.
Die vorliegende Dynamik ist so stark, dass selbst die größeren bekannten Herstellern bei der Entwicklung neuer Konzepte investiert haben, mit den kleinen Herstellern zu konkurrieren.
SUPERBOOTH16: Idea and Beginnings
Obwohl Berlin eine der modernsten elektronischen Musikzentren auf der ganzen Welt ist, hat es noch nie eine adäquate Musikmesse zur Unterstützung der Szene hatte. Mit SUPERBOOTH16, wird dies die Landschaft verändern. SUPERBOOTH16 wird die großformatige Darstellung des Standes sein, die an der Frankfurter Musikmesse in den letzten 15 Jahren nicht mehr gesehen worden ist. Der Stand magnetisiert die Besucher direkt zu sehen, was man mit diesen Instrumenten zu tun. Viele davon sind handgemacht und nur in begrenzter läuft.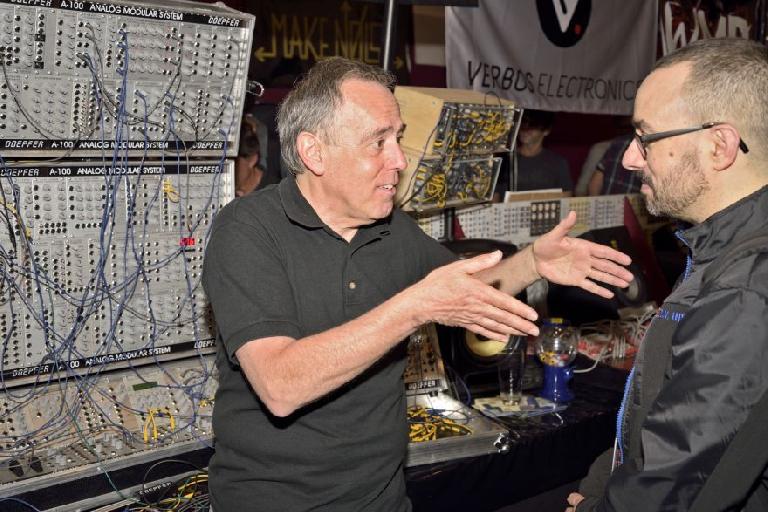 Mehr als 100 Aussteller angemeldet haben für SUPERBOOTH16 mit den größeren Synthesizer Namen wie Yamaha und Roland, klassische Spezialisten wie Dieter Doepfer (Original Kraftwerk Synthesizer Macher) durch viele selbstgemachte und kleinere Aussteller wie Make Noise und andere. klassischen Hersteller von Tasteninstrumenten wie Dave Smith auch, und führenden Software-Unternehmen wie Ableton oder Native Instruments wird ebenfalls anwesend sein, ihre neuesten Entwicklungen zu zeigen und zu demonstrieren.
SUPERBOOTH16: The Fair as Culture Festival.
Zur Förderung und die Lebens- und sich entwickelnden Berliner Musikszene unterstützen, bietet SUPERBOOTH16 ein Basiskonzept eines Instruments Messe und Kulturprogramm. Es ist ein lebendiges Come-Together für Hersteller, Händler, Musiker, Tüftler, Neulinge und die Szene.
Abgesehen von der Mischung aus interessanten Instrumente, im Laufe von drei Tagen, wird es täglich Präsentationen, Demonstrationen, Diskussionen und Selbsthilfewerkstätten. Jeden Abend gibt es ein Nachtprogramm sein, die beteiligt mit bekannten Künstlern präsentiert werden.
Am Wochenende Nächte, 1. April und 2., wird die Durchführung halten SUPERBOOTH16 wird eine große Konzerte und Party in der speziellen Funkhaus Culture Hall, wo namhafte Künstler.
SUPERBOOTH16: The Berliner Funkhaus as Special Location
Die Auswahl der Funkhaus als Messestandort ist ein architektonisches und Integration gewinnen. Das Design der Messe präsentiert nicht nur die ankommenden Aussteller ein seltenes Umgebungs, sondern integriert die derzeit laufen oder in Betrieb Tonstudios und Funktionshallen. Diese spezielle Integration wird zu einem sehr hohen Grad an Akustik für die Präsentation der Instrumente ermöglichen, was für ein Musikmesse ganz selten ist.
Schneider hat auch eine besondere Erfahrung und aus dem Funkhaus gemacht reisen. Ein kostenloser Shuttle-Boot wird von Mitte in der Nähe des Jannowitzbr bereitgestellt
SchneidersLaden präsentiert: SUPERBOOTH16
Messe und Festival für elektronische Soundculture
31. März st
Öffentlich: 14.00 Uhr
Preis:
Kostenlosen Bootsshuttle
Täglich von 09.00 bis 10.30 Uhr (Jannowitzbr
Web: