The new Tascam DR-70 includes four XLR mic inputs with phantom power in a compact form, ideal for DSLR productions where sound quality matters.
Il DR-70D dal TASCAM è la soluzione di registrazione audio definitiva per i registi. Quattro ingressi microfonici XLR bilanciati soddisfare le esigenze di una buona produzione, da utenti professionali a tiratori DSLR indie. Il formato compatto può essere montato sopra o sotto una telecamera, ed una coppia di microfoni integrati in grado di catturare il suono sul set. L'interfaccia è progettata per la regolazione rapida, con funzionalità aggiuntive per mantenere i livelli di registrazione sotto controllo.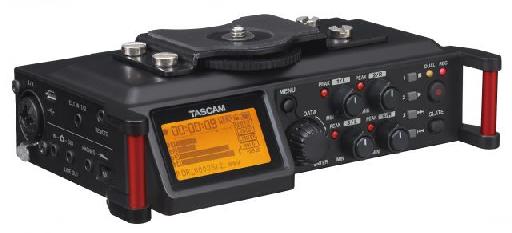 Tracce sul DR-70D vengono catturati per scheda SD, SDHC o SDXC supporti fino a 128 GB schede sono supportate. Il registratore ha monta treppiede sulla parte superiore e inferiore dell'unità , permettendo così di essere montato su una macchina, una gabbia di follow-focus o autonomo utilizzato. Altre funzioni di produzione includono un tono di ardesia, tasti a basso rumore, un potente uscita cuffie, e la carica della batteria standard AA.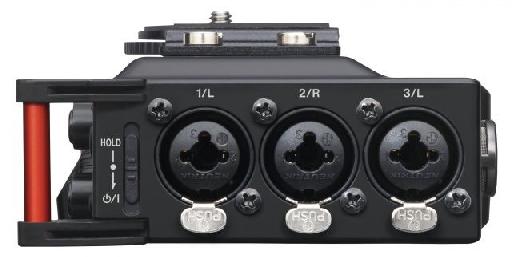 Unicamente progettato per le esigenze di registi, produttori televisivi, pubblicitari, e documentaristi, il DR-70D confezioni registrazione multitraccia in un pacchetto abbastanza compatto da poter utilizzare con qualsiasi camera.Visit la pagina web DR-70D per maggiori informazioni qui:

http://tascam.com/product/dr-70d/overview/

TASCAM annuncia sconti per vacanze
Risparmia fino a 100 € fino al 31 Dicembre
Salvare grande su registratori TASCAM e interfacce per le vacanze. Nuovi sconti risparmiare fino a $ 100 sul TASCAMs marcia più caldo, dai modelli portatili a casa e pro audio
Per i dettagli di sconti e coupon, clicca qui

Sconti Termini e condizioni: Conservare una copia di tutti i materiali di presentazione. Le domande sono di più facile rispondere se si dispone di una fotocopia dei record di presentazione. Solo uno sconto per ogni modello. Offerta valida solo per i prodotti elencati in precedenza acquistati da rivenditori TASCAM autorizzati negli Stati Uniti tra il 11/1/14 e 12/31/14. Iscrizioni devono essere inviate entro il 1/15/15 per qualificarsi. Vedere il modulo di rimborso per i termini e le condizioni .