Perhaps it's better to describe this as more of a modular music workstation than a synthesizer. Either way the Voxarray 61 looks gorgeous and sounds as good as a Meeblip Anode for good reason.
Love Hulten is a Swedish artist and craftsman that has breathed life into objects in a way you don't see from most music industry companies these days. His latest work is a "DIY modular synthesizer" called Voxarray 61. Just looking at the pictures of this got our hearts beating a little bit faster!
The Voxarray is designed as a tribute to iconci and legendary synth from the 70s. Made of walnut, ash and steel, it's not only gorgeous to behold, but has some unique functions like the ball handle which opens and folds close the lid, but also doubles as the pitch and modulation control when attached next to the MIDI keyboard (which we're told is semi-weighted).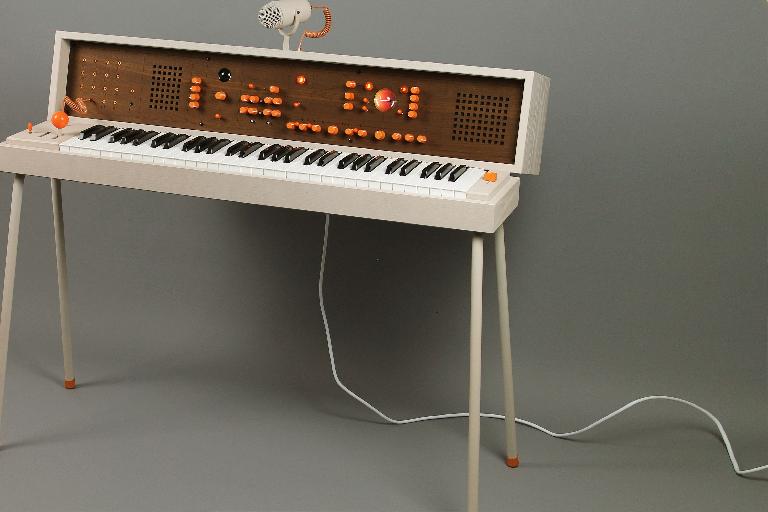 "The top lid stores an array of analog and digital audio modules, and like most module synthesizers, they all connect using a variety of patch cords, creating a matrix patching system. To use external devices, just patch them through the matrix. Add the custom-made dynamic microphone on top to complete the setup."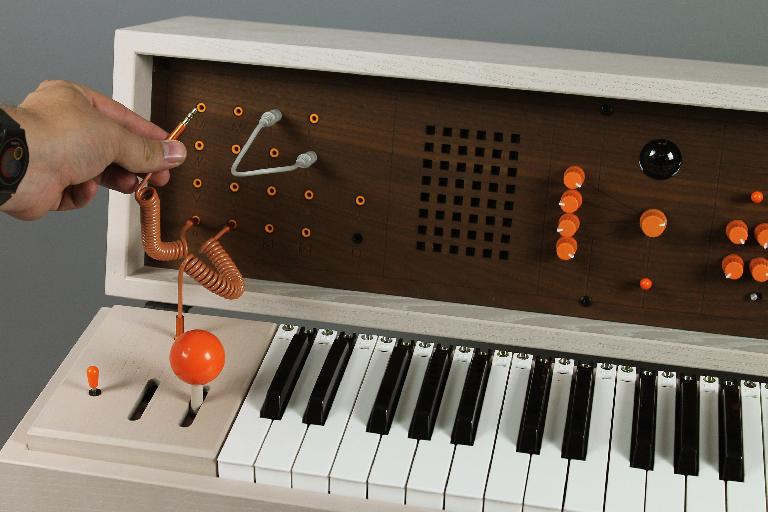 So, what's inside the Voxarray 61? Well, it's actually a bunch of sound modules and interfaces and microphones from big and small manufacturers. Here's the list:
Meeblip Anode

- Monophonic synthesizer

PianoBox Mini

- Midi module

TC Helicon VoiceTone C1

- Hardtune and correction

TC Electronic M350

- Effects & reverb processor

TC Electronic Ditto Looper

- Looper

Boss OS-2

- OverDrive/Distortion

Behringer UM2

- Audio interface

Behringer MS16

- Monitors

Sennheiser E835

- Dynamic microphone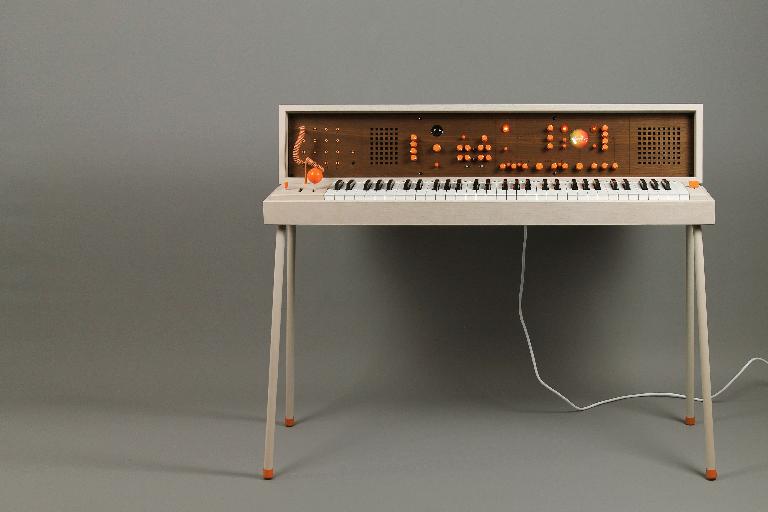 [courses_slider]
As of today the Voxarray 61 is not for sale on the Love Hulten website... but, if you're interested you can contact him via his website.