As every modern musician knows, the quality of your songs is only half the story. To really engage your fans you'll need a good album cover. Elaine Ashburn shows how to create a CD cover easily.
You know how it is. Obstacles just have a way of popping up every time you decide you're going to take the bull by the horns and just do it all yourself.
I'm writing this with a good friend in mind. Yes RT, this is for you, the man who has every program under the sun :). Let's just say he bought CS5 so he could have Photoshop to play around with in his spare time and he knew InDesign was part of the package. A year or so after the fact, he and his Louisiana funk band mates wanted to make an album cover for their latest CD. He opened InDesign in hopes of using the program to lay out the cover and inside spread using the InDesign template that he downloaded from DiscMaker, an online disc-publishing place he'd used before.
He opened it'¦closed it and called me.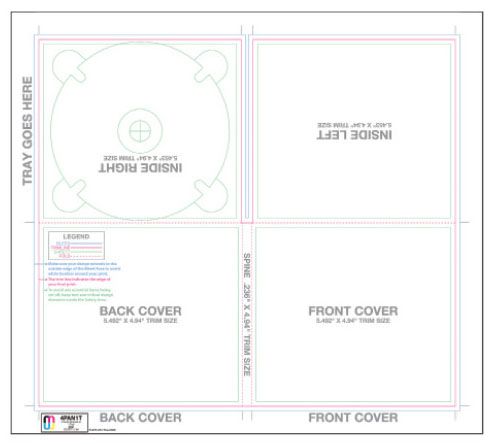 The Disc Maker template.
One of his band mates knew how to use Illustrator and had created a logo for the band, so my job was a little tougher than just starting from scratch. I had to incorporate an already established logo and a half-thought through concept into the design.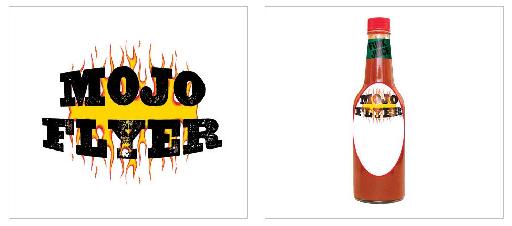 RT said to me, 'Elaine, do your magic and make this feel like Louisiana.' Ok, so what does Louisiana feel like?
After a little back and forth, we decided that peeling paint would fit the bill, so I did what any New Yorker would do, I took a picture of some peeling paint on the Lower East Side. Lower East Side? Louisiana? Would anybody be able to tell the difference? When I convinced myself that they wouldn't, I just brightened up the whole thing to give it a feel of the Deep South and used it as my background.
Ok, now we have some elements. But how does one go about getting them into that crazy upside-down template?
First, I'd recommend taking a piece of paper and folding it in quarters, so it resembles a CD cover.
Then I'd mark, '˜front cover', '˜back cover', '˜inside' and '˜inside tray' on the areas of your mock-up that corresponds with what you want to go where. You now have something that kind of resembles a CD. Right?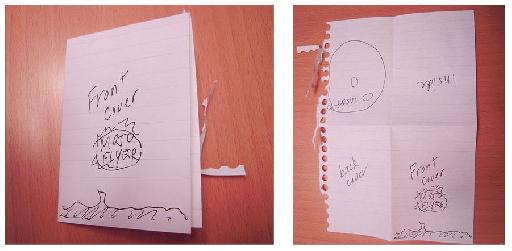 Ok, open it up. Voila, it looks pretty much like the template that DiscMaker supplied.
So you say to yourself, '˜Ok, this is making more sense now, but once again, how do I get all my elements onto that upside down and backwards template?'
I assure you, it's simple. But before we go there, let's step back for a second to comply with some mandates on the DiscMaker website.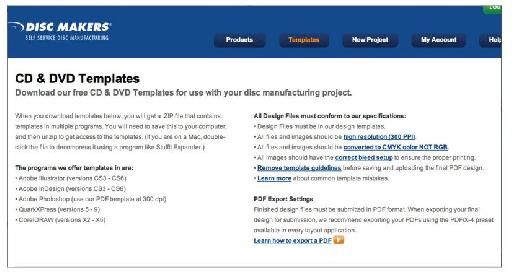 The note says that all images must be converted to CMYK color, not RGB. What does this mean and how do you do this?
RGB is the color-process used for the web and all things digital (it stands for red, green, blue). CMYK is the color-reproducing process used in print, otherwise know as a four-color process: cyan, magenta, yellow and black (yeah, k stands for black). By default the Illustrator image is in CMYK, but the digital photo I took and the digital image I was given were both shot with digital cameras, so both are RGB. To convert them, open those images in Photoshop.

Go to the menu bar on the top. Under '˜Image', pull down to the first item on the list: '˜Mode'. Now slide across. You'll see '˜Greyscale', '˜Indexed Color, RGB Color' (which is highlighted), and '˜CMYK' color. Go to CMYK Color. A warning box will pop up, but you can ignore it and go ahead and convert the image. Then save it'"but remember to save it as a TIFF (that's under FORMAT on the next dialogue box that will appear).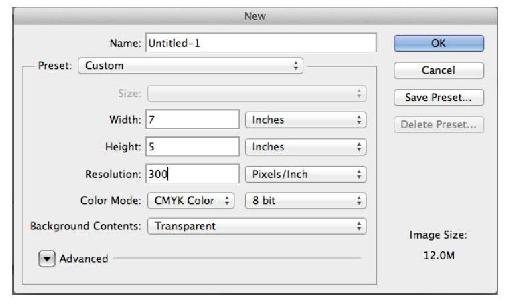 You now have a CMYK image. Do the same thing to any other digital image you are using.
Ok. Now back to InDesign. Open up the template in InDesign again.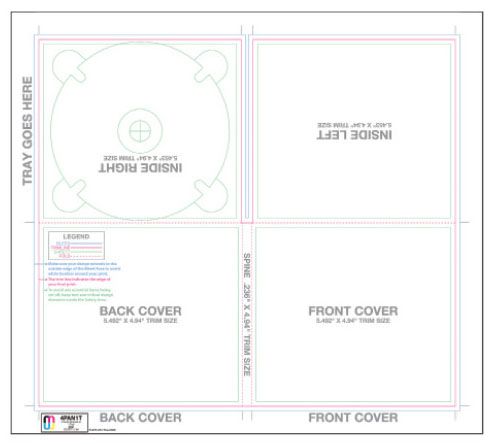 Go to bottom right, your templates front cover. You'll know you have the right box if you go back to your little drawing.
Go to the menu bar on the top of InDesign. You'll see a header called '˜File', scroll down and you'll see something that says '˜Place'. You want to '˜place' your picture into the template, so go ahead and do it. File > Place. Find your background image, mine is the peeling paint and once you have it you can just click once to '˜drop it' and it will come in at 100%. From there, using the solid arrow tool (first tool in toolbar on left) you can position the image where you want it. It may not fit in the template; if it's a 300 dpi digital image it will be too large. What you have to do is using that same solid arrow tool, push in from the corners to get the image to fit.

Once your picture fits into the designated area, use the hollow arrow tool (next to it) to size the picture'"you may want it smaller or a little larger to get the detail just right'"this is called '˜cropping', although you are not physically cropping the image, just its digital footprint.
Do the same thing with your logo, placing it over the picture. If you notice it has a white background around it, you'll have to either bring it back into Illustrator (if it was created in Illustrator) and make '˜background none' (see image below), or bring it into Photoshop with a resolution of 300 dpi (see image below). Make the image a layer by clicking on the layer icon (see image below) and then use your magic wand tool to click on the background, highlighting the white areas, then delete it and save. You will now have a silhouetted image when you place this image on top of your background in InDesign.

Place any other images you want in the design the same way, turning your images 180º as necessary to follow the template (see image below).
You are now ready to add type. InDesign comes with a few pre-installed fonts. I'd use these if you can, it will make your life easier'"Helvetica (or Ariel) is always a nice alternative for a san-serif font. To add your type, click on the tool that looks like the letter '˜T', then outside of your image area draw a marquis and begin typing in at the flashing cursor. You can change the font, its size and appearance by highlighting your type and using the pull-down menus on your top menu bar (see image below).
Again with your solid arrow tool, simply move the type boxes into position, turning them 180º as necessary. You should have a pretty completed CD at this point. You are almost ready to make the PDF to send off to DiscMaker but there are a few key things you need to know before that. Bleeds, crops and safetys.
Let's take a look at that template again. The bleed areas are marked in blue. You need to extend your image out to them in order to assure that nothing will be cropped off. The next lines in are red. These represent the crop (or trim) area. Anything beyond these red lines will be cropped off in the final printing of your cover, so take note to make sure there's nothing important in there. And finally you'll see some green lines. This is the safety, or type safety. You don't want any type to extend beyond these lines, or they'll risk being cut off. Unfortunately even though the red crop area is supposed to be where the CD cover is cut, the paper moves during the printing process and things can shift, so this assures all your type will be safe.
And that's it. To make a press quality PDF, go to '˜file' on your toolbar, then pull down to '˜Adobe PDF presets' and scroll down to '˜PDF/X-4-2008', which is what DiscMaker is asking you to use. Save it. Then send this PDF to your CD publisher. It's that simple.
Good luck creating your CD. Add a comment below if you have problems and I'll be glad to help you with anything you don't understand.