In this Quick Tip, we're going to explore how to create your own custom wrap-around DVD covers in Adobe Photoshop. Let's get started.
In this Quick Tip, we're going to explore how to create your own custom wrap-around DVD covers in Adobe Photoshop. Let's get started.
Step 1 - Create the Blank Document
We're going to start by making a new empty Photoshop document that will give us a cover suitable for printing - this cover, by the way, is designed for the standard full-sized single-DVD case, not for multiple-DVD cases or slim cases. Since we'll want to print this, we're going to create the cover at a print-standard 300 dpi. So, create a new Photoshop document using the following settings: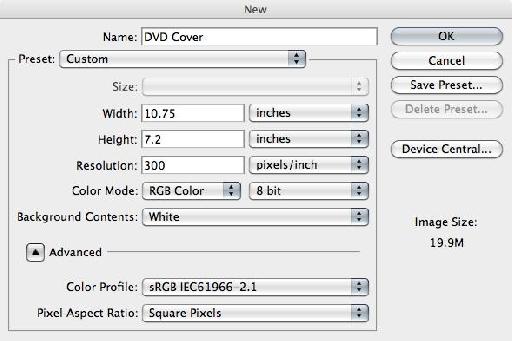 Step 2 - Create the Spine Guides
Next we'll make a pair of guides - non-printing lines in the image we use for alignment - to indicate where the DVD cover's spine will be, so we can add a title there. If your rulers aren't showing, turn them on by choosing View > Rulers. Next, set your rulers to pixels, if they aren't already, by choosing Photoshop > Preferences > Units and Rulers...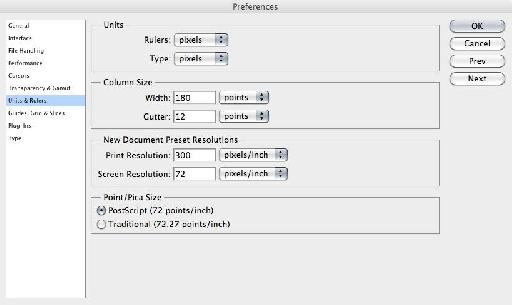 Now choose View > New Guide... and set a vertical guide at 1540 pixels: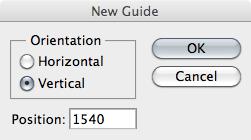 Set another new guide at 1682 pixels. You should now have a document that looks like this: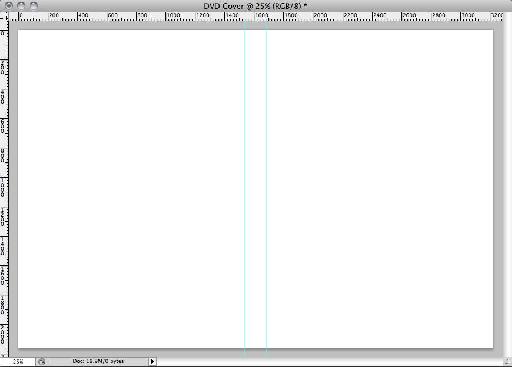 Finally, lock your guides, so you can't accidentally move them, by choosing View > Lock Guides.
Step 3 - Add the Spine Text
Now that we have our basic template, the actual design is up to you, of course, and the sky's the limit. But one thing we will look at specifically is the spine text. So, click and hold on the Type tool in the toolbar, and choose the Vertical Type Tool from the menu: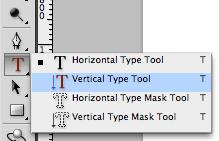 Choose your font and font size (72 or so should be good start) and make sure that Top Align Text is selected in the Options bar:

Then click with the Type tool between the guides, near the top of the cover, and type in your text:

As you see, you get vertical text appropriate for a DVD spine. You'll probably want to adjust the tracking of the text to more evenly distribute it along the spine (depending on how much text you typed, of course), so select all the text with the Type tool, show the Character palette if it isn't already (WIndow > Character) and drag on the Tracking tool: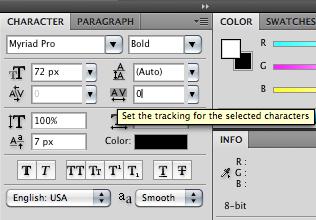 to increase the spacing between the letters:

Lastly, use the arrow tool to nudge your text into place along the spine, if necessary.
And those are the basics for creating a DVD template. From here you can add background graphics, add cover and back text, apply layer styles to your text, and a host of other possibilities. Just remember to save this as your template for future use, and you'll be ready to work on your next DVD cover project in Photoshop. And, as always, experiment, and have fun.