The Allen & Heath Zed-6FX promises to be a compact, budget mixer with good pre's and selectable headphone monitor outs, from a quality brand. Matt Vanacoro finds out how well it really performs.
Solid Design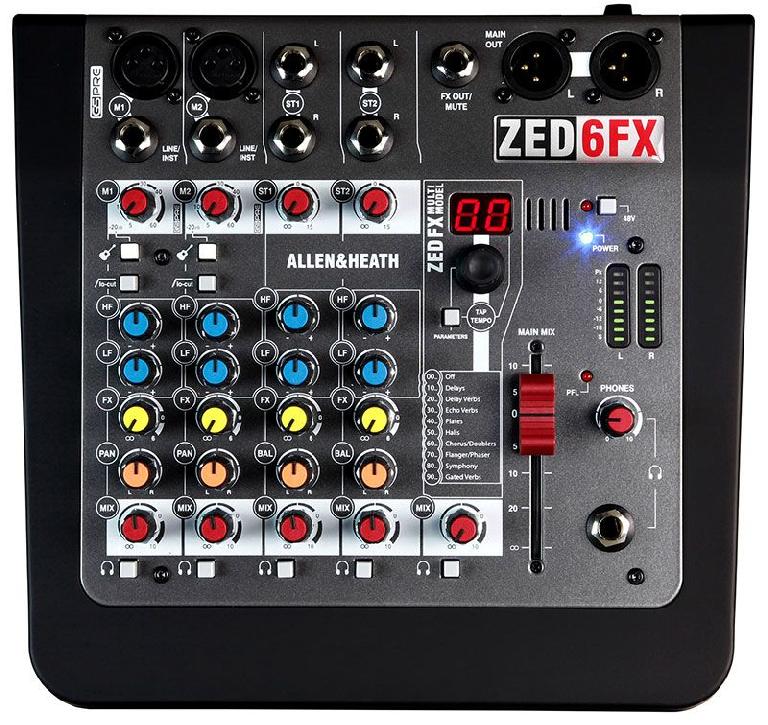 Quality Pres
Fun Features
Conclusion
Price:
$179
Pros:
Great build quality, simple design, transparent pres, selectable ¼" impedance on inputs, selectable headphone monitoring
Cons:
At first glance, this price point gets you more features in budget mixer offerings. You're paying for build quality and preamp headroom here. Fortunately, the Zed delivers on both points.
Web:
http://www.allen-heath.com/ahproducts/zed-6fx/